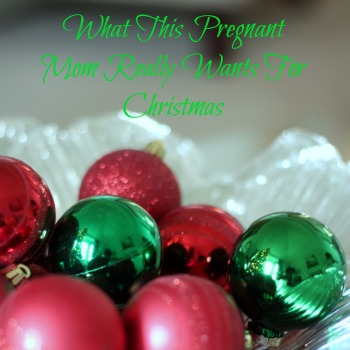 Happy Tuesday! Only a few days left until Thanksgiving and we are in full swing preparing to host again this year. I'm looking forward to all the food but also to getting my family together. I just love the traditions we have, watching football, eating and just relaxing in our food comas. One of my favorite days of the year.
But today I'm talking Christmas. This year, I will not be doing gift guides. The last few years I have (you can check out last year's guides: gifts under $25, for men and for ladies under $50. I actually got the A necklace last year and wear it almost daily. Most everything is still available this year from these guides), but I'm honestly just not feeling the gift guides this year. I think maybe I'm just overwhelmed by them all. Every day I see a new gift guide and just can't take any more information in. Plus I already know what I'm getting everyone on my list so I don't need them.
But I thought it would be fun to share what I really want for Christmas this year. Because while a new pair of slippers, or a necklace or boots would be nice, these are things I could really get use out of. I'm sure I'm not the only expecting mom who wouldn't mind a few of these items.
1 // A House Cleaner. I want someone to come deep clean my entire home, just once or twice, before the baby comes. Our house is big and it takes a lot of work to clean it. Work I just don't have time for, nor want to do honestly. I want someone to come clean my baseboards, give my floors a really good scrubbing, clean my windows and blinds. Just get the house in tip top shape so that I don't have to worry about that once baby boy is here.
2 // My carpets cleaned. Another "get ready for baby item." I want to have freshly cleaned carpets so that I don't have to worry about moving the furniture for the cleaners with a newborn in my hands after he's here. I just want the entire house to be ready to bring home baby and nice, clean carpets are a must for me.
3 // A nice evening out. I don't think I'll be getting a babymoon like I really want (sad face), so a night (or day) out with my husband would be the next best thing. A nice dinner, maybe a play or something romantic. Just a day for him and I to have to ourselves to do something that doesn't involve kids or our house.
4 // The nursery done before the baby comes. Here's the deal, we are very busy people. I don't know how, but there is always something going on. Now that it's winter and our sled company's busy season, we have even less time than before. BUT, I don't want to bring this baby home to an unfinished nursery. Yes, he'll be in our room for the first little bit, but I want to have a place for his things, a place to change diapers, a nice place to nurse in quiet if I want to. We brought Little A home to a house full of moving boxes. We spent the first little bit getting her room ready and it just wasn't how I wanted to spend my first weeks home with a newborn. So as much as I love my husband and all the things we have going on in our lives, I want this baby's room done sooner rather than later.
5 // A few maternity tops that fit. I finally picked up 2 t-shirts the other day and it feels so nice to not have to constantly pull a shirt down over my belly. After the fiasco I had with A Pea in the Pod (long story, but basically lack of communication and terrible customer service), Target came to my rescue (like always) and had tees on sale. But I wouldn't mind more than 2 t-shirts and 1 sweater. And now that it's below freezing here most days, I will definitely need more than just cardigans to get me through.
6 // A day at the spa. I've gotten one prenatal massage so far, and will continue to get them from the massage therapist at my chiropractor's office, but nothing beats a 90 minute massage followed by a 60 minute facial. Throw in some relaxing tea, a nice bathrobe and slippers and some calming music, and you have my perfect spa day.
[Tweet "Lost for ideas for that mom-to-be? Here are some practical gift ideas that she'll really appreciate."]
That's really it. I mean of course I'd love a food delivery service for a few months, someone to finish painting all the walls in our house, and new carpet and hardwoods, but I'm trying to be somewhat realistic here. I know this time around having a newborn will be much different. Bringing a baby home with a toddler to entertain won't give me any more time to do things, so I'd love to just have some practical gifts that will keep me sane for my last few months of pregnancy and the first few months of having a newborn.
Do you have any practical gifts on your wish list this year?