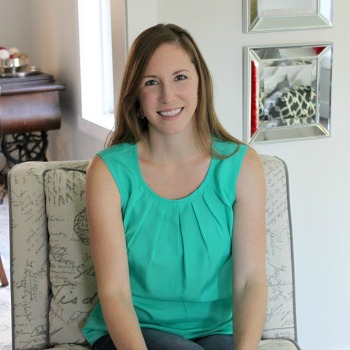 Like I said in Monday's post, around this time of year I get super mushy and reflective. And this year is no different. I've been reflecting on the year so far and all the happiness it's brought me. The birth of EJ, our trip to Disneyland, our home renovation (although I'd consider that a stress point as well….post coming next week), just to name a few.
It was also a very stressful year for us. Adjusting to life with a newborn; a life with 2 kids. Juggling all of Little A's activities while trying not to lose myself. And some other things that I've yet to share on here, but will. With all the changes happening and demands on my time, I've struggled to find a consistent posting schedule, time to work on side projects I have going, and I've struggled to just find time for me. Mom guilt is no joke y'all!
But even though I haven't been totally consistent, you all continue to come back and read and comment and "like" and support A Touch of Grace. And for that I am so thankful. I never thought in a million years that at this point in my life I'd be a work at home mom, helping provide for my family through blogging! It's been a wild few years, but I can't imagine life without this space.
I've met some fabulous women through blogging. Some that I consider my closest friends. It's amazing to me what kind of community you can build with people you've never met in person.
I can honestly say that blogging has changed my life. It's had it's highs and lows. There have been times that I've wanted to just throw in the towel and walk away. But this place is like an extension of my home. It's where I come for "me" time. It's a place that brings me so much joy. And I attribute a tremendous amount of that to you, my readers. So thank you, from the bottom of my heart. It means more than you will ever know.
I hope you all have a amazing Thanksgiving with your loved ones tomorrow.