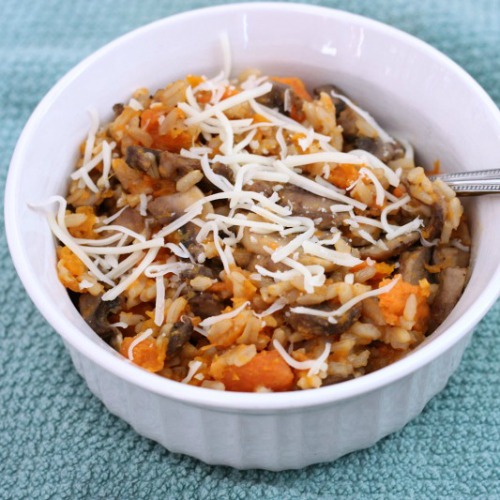 This post is sponsored by Minute® Ready to Serve. All opinions are my own.
A new take on classic dish, this butternut squash risotto with mushrooms will please the whole family.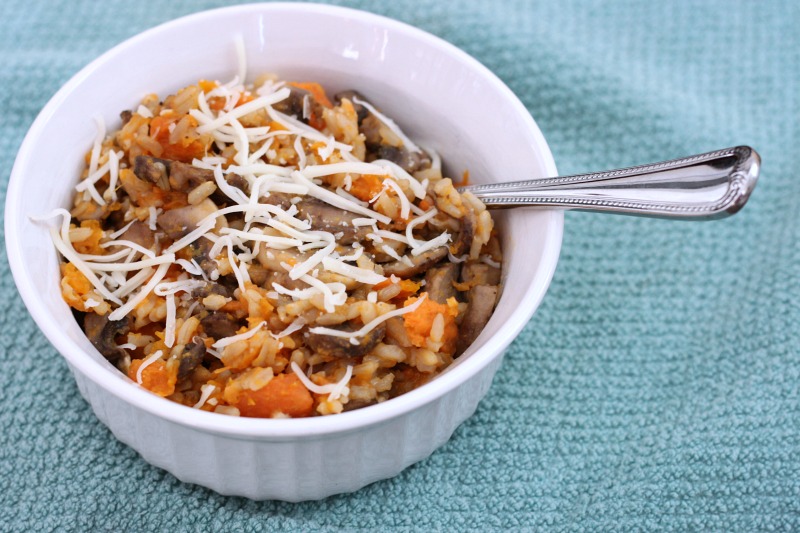 I know a recipe is good when I ask Kellen to taste test, and he ends up eating the whole bowl. That's exactly what happened with my butternut squash risotto. And he went back for seconds! The whole pan was gone on day one. No leftovers here!
I'll be honest, risotto isn't something I make too often. Mainly because it's very time consuming. Cooking the Arborio rice just takes too long for me. We are a busy family with lots of after school activities taking place. This mama doesn't have time to cook meals that take hours to prepare. Luckily this recipe calls for Minute® Ready to Serve Whole Grain Brown Rice, which takes total prep time down to less than 30 minutes! That's because you can make this rice, which comes in single-serving, BPA-free containers, in exactly one minute. And you can't mess it up because it's already cooked perfectly, right in the cup!
Minute Ready to Serve Brown Rice is a wholesome, whole-grain product, a good source of fiber, gluten-free and contains no preservatives. It's a great snack to take with you on the go or to add to recipes. I love how versatile it is and it makes preparing this meal a breeze!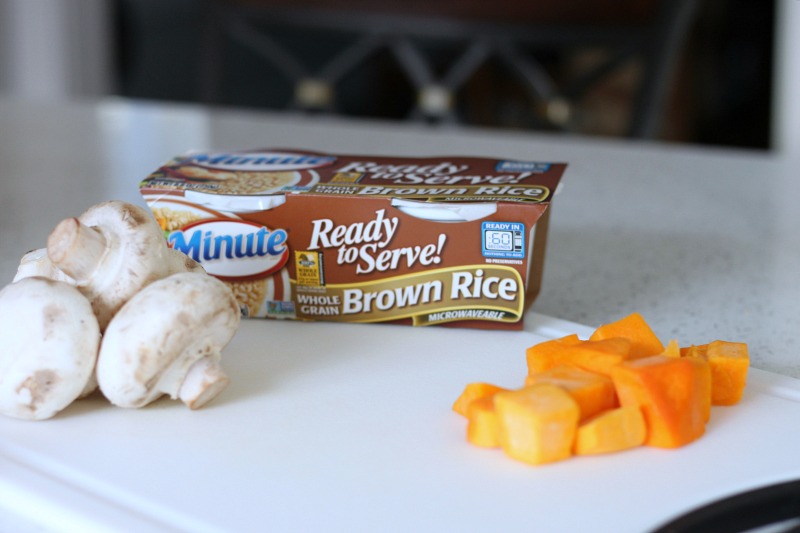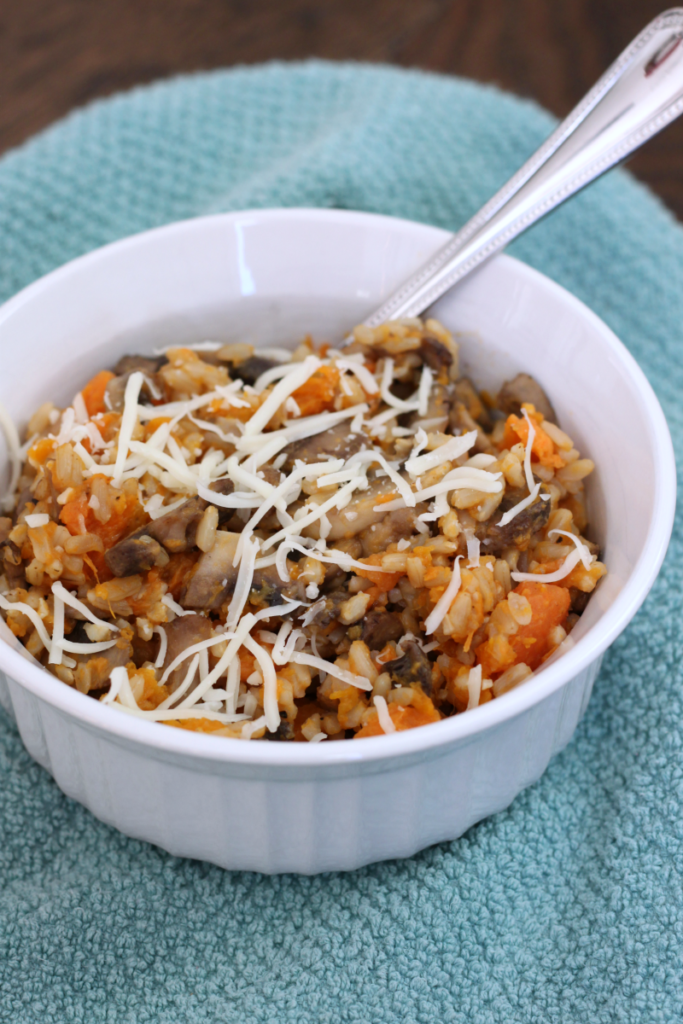 This wholesome butternut squash risotto uses whole ingredients, all of which take little time to cook. You get a good dose of veggies, good fats and whole grains.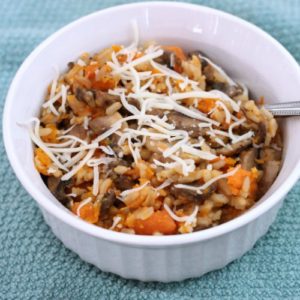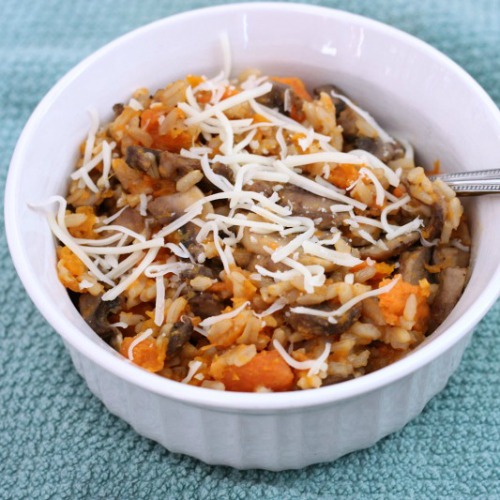 Wholesome Butternut Squash Risotto
Ingredients
1

package Minute Ready to Serve Brown Rice

1

pound

butternut squash

diced into ½ inch chunks

10

ounces

white mushrooms

sliced

1

cup

chicken bone broth

5

cloves

of garlic

minced

2

tbsp

olive oil

½

tsp

salt

½

tsp

pepper

2

tbsp

grass-fed butter

Mozzarella cheese for garnish
Instructions
In a large pot, cook butternut squash until tender. Drain and set aside.

In a large skillet, heat olive oil over medium heat. Add cooked squash, salt and pepper. Cook for 2 minutes, until squash is coated.

Add mushrooms and garlic, and saute for 2-3 minutes.

Add rice and bone broth. Mix everything together, and bring to a boil. Cover and reduce heat to simmer on low-medium heat.

Simmer 5 minutes. Remove lid and break squash chunks up with a wooden spoon, so they blend in with the rice.

Cook another 2-5 minutes until the liquid has been absorbed.

Add butter and stir to combine.

Remove from heat, add desired amount of cheese and serve.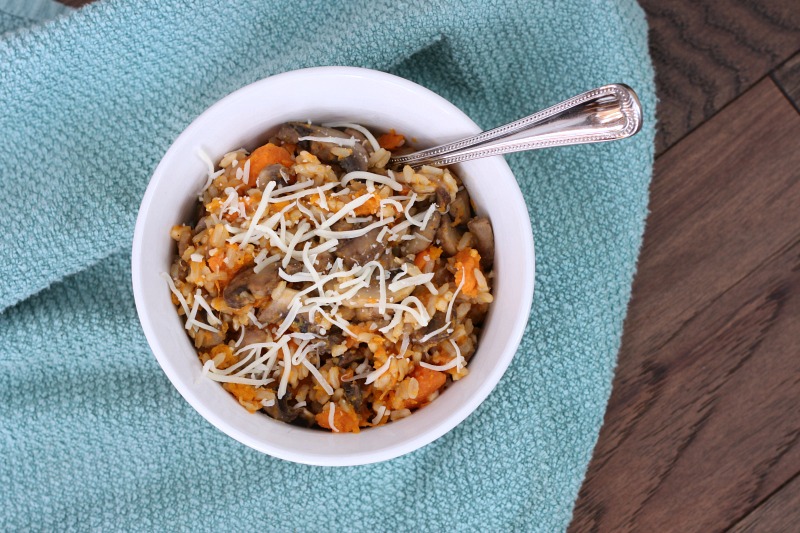 EJ couldn't get enough of this dish, and even asked for seconds himself! Kid is a tank!
Like It? Pin It!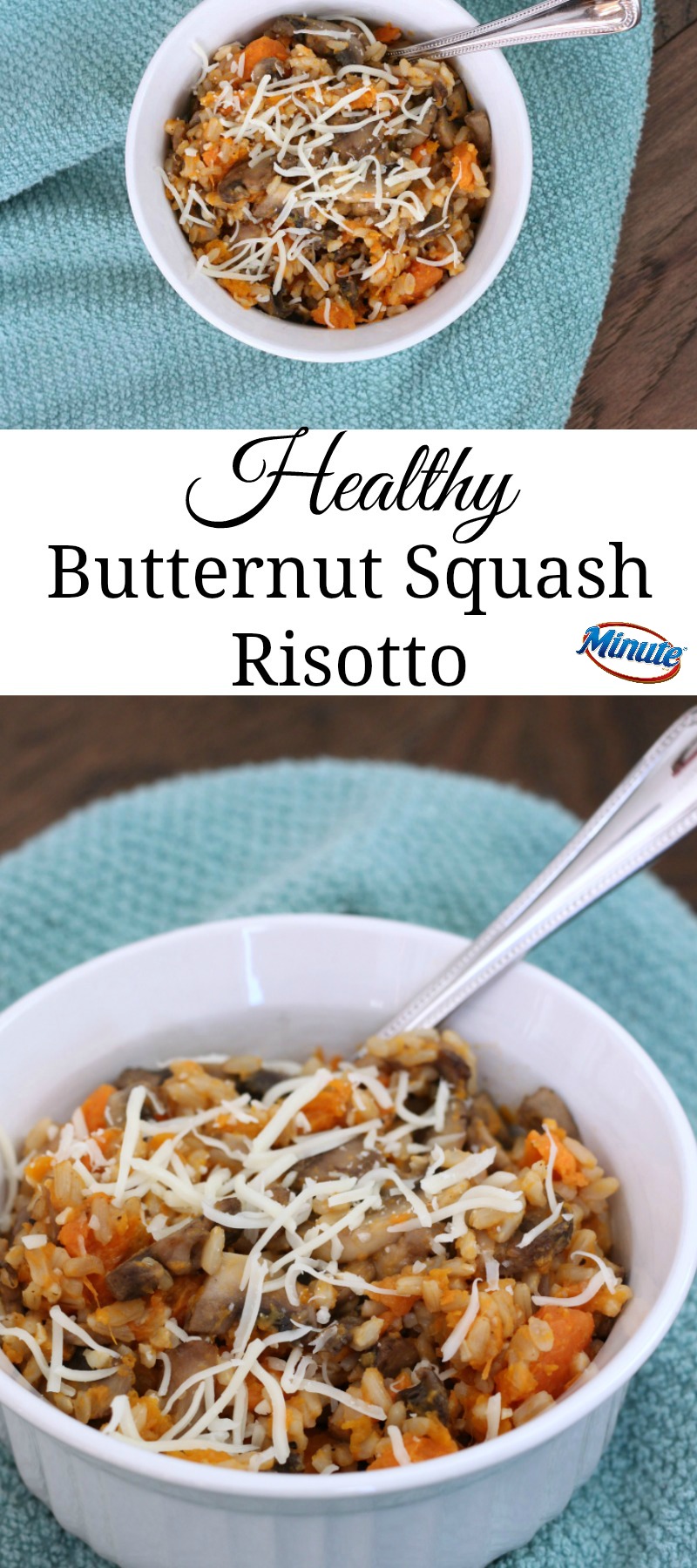 You could also add ground heritage sausage to this dish if you want to add additional protein. I made this meal twice. The second time I added ground garlic heritage sausage and it was really good! You can also omit the mushrooms if you aren't a fan, but I think they add a great boost of nutrition to the dish.
Enjoy!
This is a sponsored post written by me on behalf of Minute® Ready to Serve.