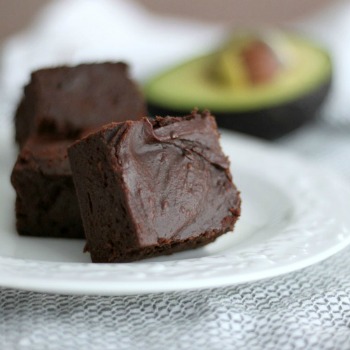 These fudgy avocado brownies are dense and moist and full of chocolate flavor!
Earlier this week I got a wild hair to try to incorporate avocados into my baking. Avocados are one of my favorite foods. They are full of nutrients, healthy fats and fiber, among other things. They are a powerhouse food that I eat almost daily. I love avocado on my morning toast, chicken patties for lunch and tacos for dinner. I just can't get enough avocado in my life!
So it only makes sense that I'd want to bake with them. And boy did they make these my new favorite brownie recipe. I wasn't exactly sure how these avocado brownies would turn out. But I'd heard that you could replace oil or butter in recipes with avocado; so I figured it was worth a shot! And I can verify that yes, you can indeed replace oil or butter in a delicious brownie recipe and have success.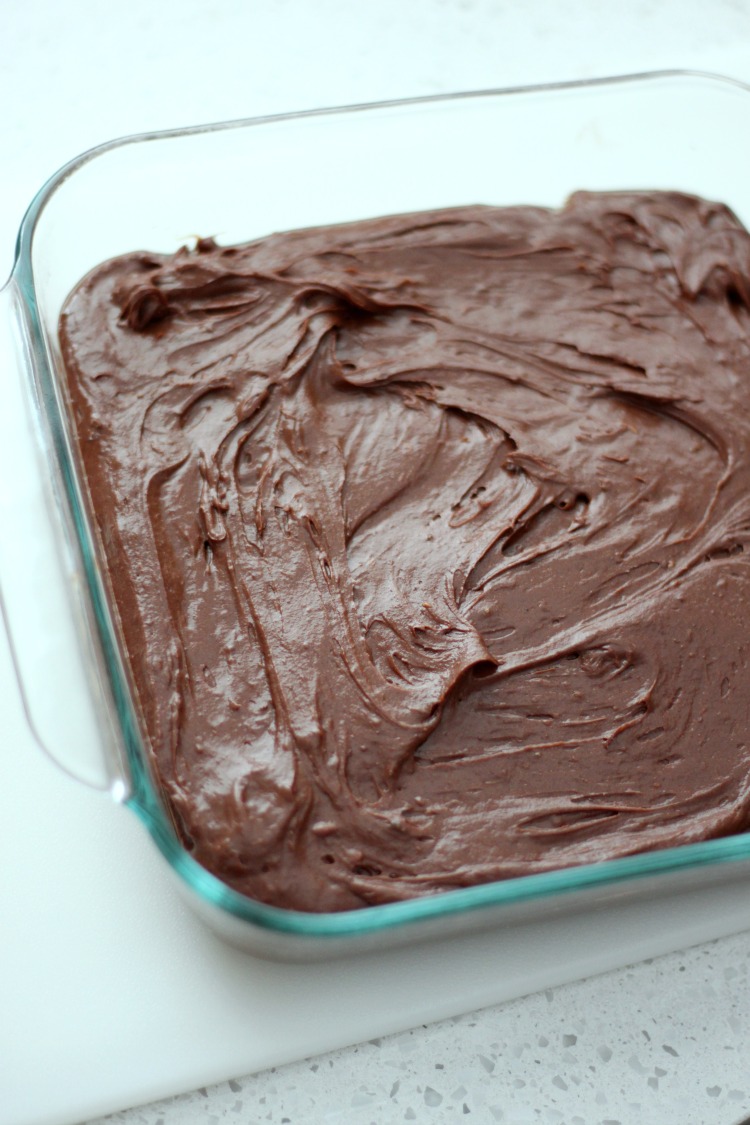 The avocado made these brownies so smooth and dense. I still can't get over how freaking good they are! And I'm not a big brownie eater. I included dark chocolate chips because they are my absolute favorite. This recipe also uses less sugar than other brownie recipes I've seen.
The dark chocolate chips combined with the small amount of sugar give just the right amount of sweetness. You could actually substitute brown sugar or maple syrup in these fudgy avocado brownies as well!
Random fact about me: I have a major sweet tooth, but if something is too sweet, I won't eat it. I prefer a mild sweetness. Although I will say it makes me want to eat more of the treat I'm having. 🙂
Here's how to make the best fudgy avocado brownies.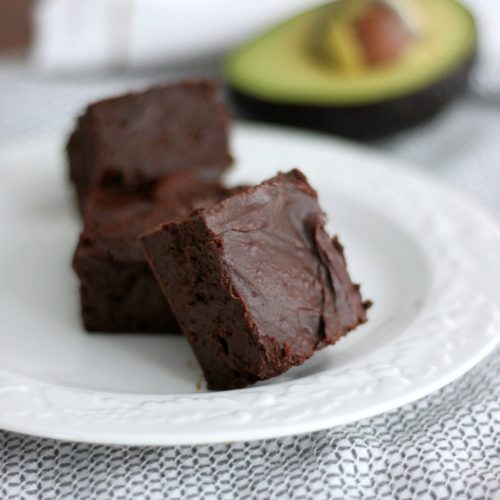 Fudgy Avocado Brownies
These fudgy avocado brownies are dense and moist and full of chocolate flavor!
Ingredients
1 1/2

cups

dark chocolate chips or chunks

2

medium-large avocados

mashed

3/4

cup

sugar

4

eggs

room temperature

1 1/2

tsp

vanilla

1/2

cup

flour

1/4

cup

cocoa powder

1/4

tsp

salt
Instructions
Preheat oven to 350 degrees. Grease 8x8 baking pan.

In a microwave safe bowl, melt the dark chocolate chips, stirring every 30 seconds, until completely melted. Allow to cool a bit.

In a mixing bowl with paddle attachment, mix mashed avocado and sugar until fully combined.

Add in eggs, mixing after each addition. Add vanilla and then the melted chocolate.

In a medium bowl, combine flour, cocoa powder and salt.

In three incorporations, add flour mixture to the chocolate mixture, mixing after each.

Pour batter into prepared baking pan. Bake 30-35 minutes, or until toothpick comes out clean.

Allow to cool in pan on wire rack. Cut into small squares and serve.
Notes
When measuring flour, spoon the flour into the measuring cup. Do not scoop flour using cup, as it may lead to too much flour.
Brownies can be stored in the pan on counter for up to 4 days, or in an air-tight container for up to a week.
Oven temperatures may vary. Make sure to check brownies after 30 minutes, then add time in 2 minute increments if needed.
These avocado brownies are so good, I may have just eaten another one while writing this post….. Ok, I totally did. I just couldn't help myself, they are so good!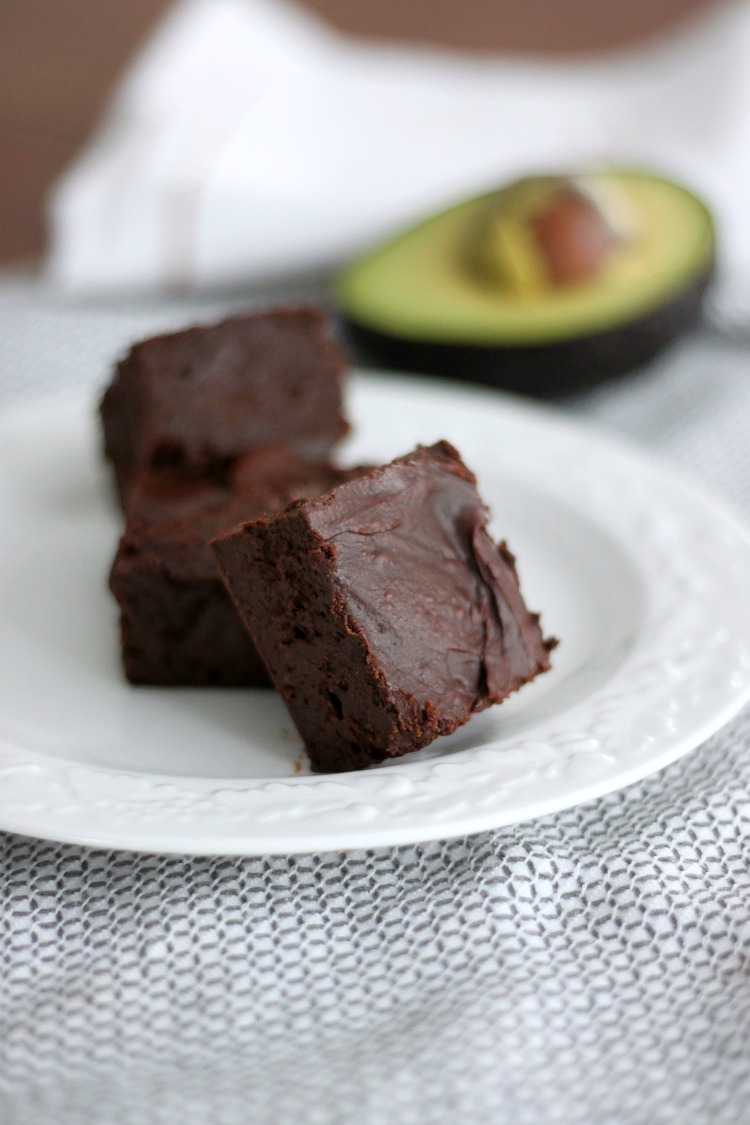 LIKE IT, PIN IT!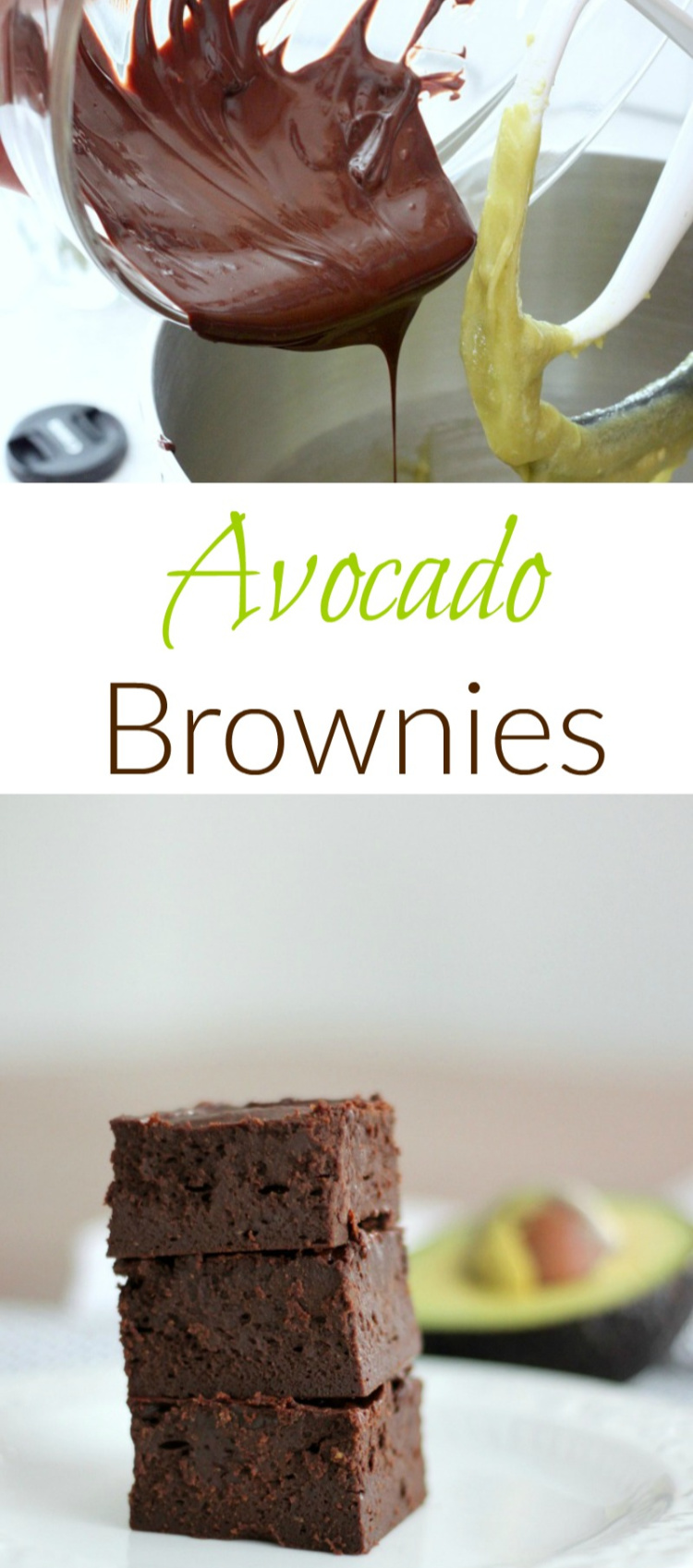 Enjoy these avocado brownies friends! You'll never go back to boxed brownies again.