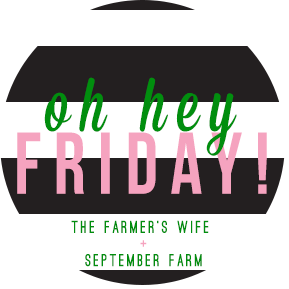 I'm linking up for the first time at oh hey, Friday! with The Farmer's Wife and September Farm!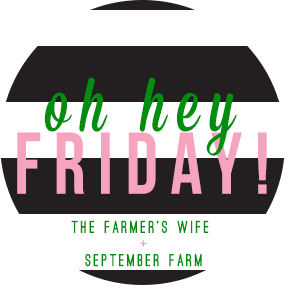 We are heading to the fair this afternoon! It's the largest fair in the state, and about 10 miles from where I grew up. We go at least once every year and I'm really looking forward to Little A riding some rides this year. And even though they've re-branded it as the WA State Fair, it's still the Puyallup Fair to all us locals.
I need this shirt in my wardrobe. STAT. It is the perfect Sunday post church shirt. I could wear it all year long. Except football season. Then you'll find me wearing Seahawks gear. 🙂
Huebie got me this necklace (in gold) as one of my birthday gifts. I wasn't sure I'd like it at first but once I tried it on I love it. Paired with my bar necklace with Little A's name it's perfection. I love simple, delicate jewelry.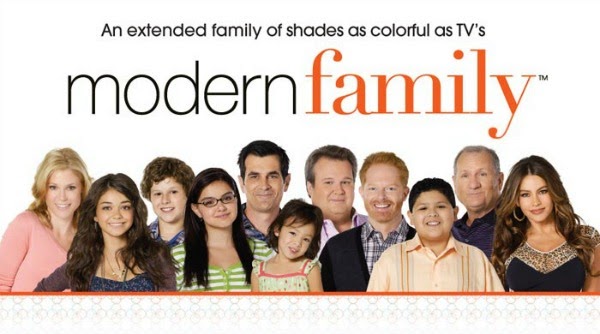 I cannot wait for fall television to start! Grey's Anatomy, Nashville, The Voice and this crazy family, along with a few others. We don't have much time to watch TV these days, but I love having a full DVR so I know I'll always have something to watch should I ever get bored. In like 3 years when Little A goes to school full time.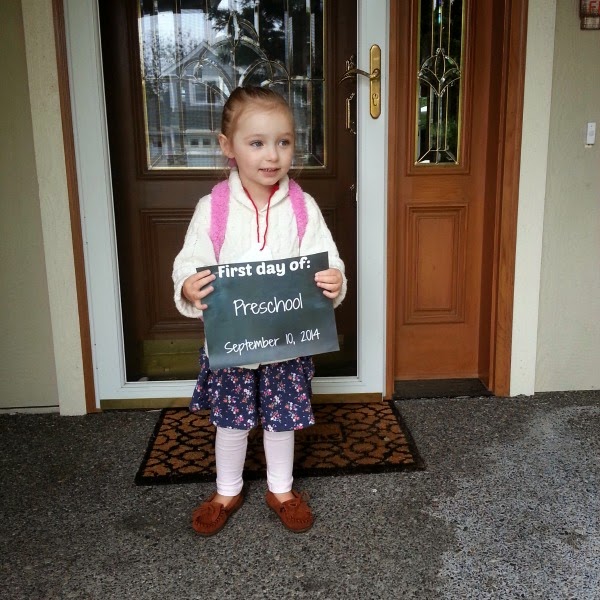 I shared this photo
yesterday
, but I just had to share it again. My baby is in preschool! I just can't believe it. She is by far the youngest in her class. The birthday cutoff is December 31st and her birthday is October 9th. Normally she'd have to wait another year, but luckily this preschool has a later cutoff. so she'll end up in preschool for 2 years, then pre-K, but it gets her some time away. She's never been away from me or grandparents or her nanny, so this is a first. She did pretty good, only cried for a bit they said, so I'm really hoping she makes some friends and enjoys it. As much as I love her attachment to me, I really want her to gain a little independence.
And last but not least (I guess you could say this is number 6….semantics), the winner of my birthday giveaway is Caroline Harries! Congratulations Caroline! I'll email you about your prize today.
I hope you all have a fantastic weekend. I'm really looking forward to some quiet time.