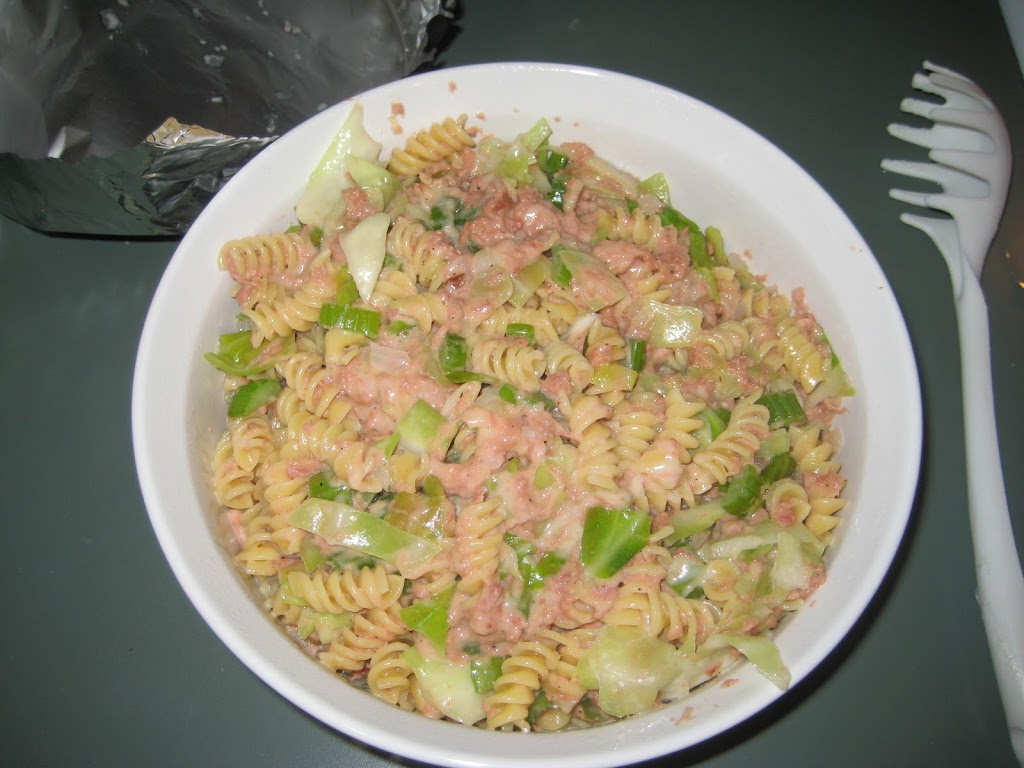 I know this post is a few days late, but we did our St. Patrick's Day meal the day after. Kellen's birthday is St. Patty's Day and this year he wanted sushi, so we postponed the traditional corned beef and cabbage to Monday. I honestly don't really like corned beef by itself, so I do a casserole. I've been making this recipe for years and it seems to always be a hit.
Once again I didn't do great at the step by step pictures, but at least this time you get a before and after!
Corned Beef and Cabbage Casserole

Ingredients:
* 4 cups chopped cabbage
* 1 cup sliced celery (about 3 stalks)
* 1/2 cup chopped onion
* 1/4 cup butter
* 8 oz. spiral noodles, cooked & drained
* 1 can corned beef, crumbled
* 1.5 cups shredded swiss cheese
* 1/2 cup milk
* 1/8th tsp pepper
Instructions:
* Pre-heat oven to 350.
* Cook noodles until al dente.
* Saute cabbage, celery and onion with butter until cabbage starts to get tender.
* Add remaining ingredients, mix and put into a casserole dish.
* Cover with foil and bake 45-50 minutes.
And that's it! Super easy and so yummy! You can even add a little extra cheese on top prior to baking if you like.
Right before it goes into the oven.

We were so hungy I didn't even get a picture before it was being devoured!