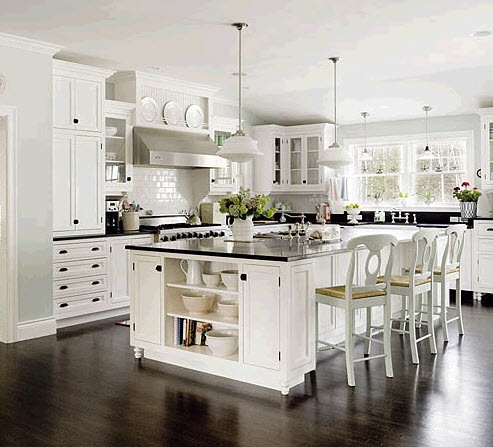 If you've come to visit in the last few days you'll notice I've been making quite a few changes to the blog. Being new to the blogging world I'm taking some time to play around and learn all the exciting things you can do with your blog. It'll take some time but I'll keep working to make this blog a place for all to enjoy.
Now, on to the reason for this post. We've been thinking about making some small upgrades to the house this summer. Paint (lots of paint; the previous owners painted all the ceilings in the entire house the same color as the walls; who does that?!), hardware in the kitchen, possibly new carpet. Just a few things to update and make it our own. I've been pinning kitchen ideas like crazy cause honestly, I'd love to paint our cabinets as well. I know a white kitchen can be a lot of work, but I love the clean look of white cabinets. I think it brightens up the house and creates an inviting space to gather. Plus, you can save a boat load of money buy painting your existing cabinets instead of replacing them. I found a great tutorial from Kim at The Kim Six Fix. She does a great job laying out step by step how to sand, prime and paint your existing cabinets.
Here are a few pics of ideas I have. Of course the new counters and backsplash would probably come later, but maybe if I'm lucky Kellen will get as excited as me and want to spend a week painting cabinets this summer (HA!).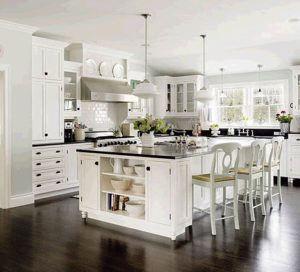 I love the white cabinets with dark counters and floors!
I love this backsplash!
I like the pale blue subway tile and glass door upper cabinets.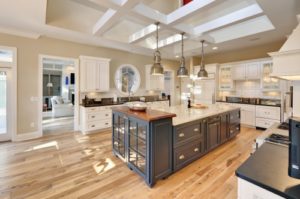 White cabinets, black island?
Until next time!