Spring brings new life, and the first opportunity to get our gardens ready. Here are five gardens to plant this spring.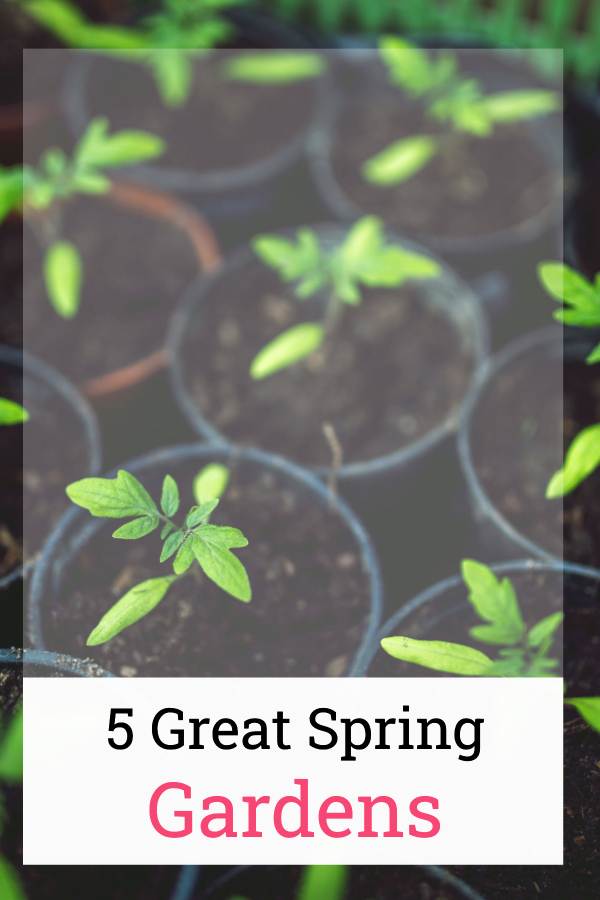 Despite our modern technologies and conveniences, there exists in all of us a primitive instinct to reconnect each spring with the earth that provides for us. There's no better way to do that then to plant a garden.
Here are 5 great gardens to plant this spring.
Lavender
While native to many parts of Africa, Asia, and Europe, it is a robust perennial that thrives in hot and sunny locations.
In addition to being pretty, the scent from the small purple flowers has a wonderful lingering aroma that will welcome you each time you step into your garden.
To plant your garden: Pick a sunny location that gets at least 8 hours of sun a day. The area will need to have good drainage because the roots easily rot in damp conditions. Once established, your lavender will be very resilient, tolerant of both heat and dry spells, and only needing deep watering every 7-10 days.
Tip: Planting in a raised garden and adding small river rock to the soil will help with drainage.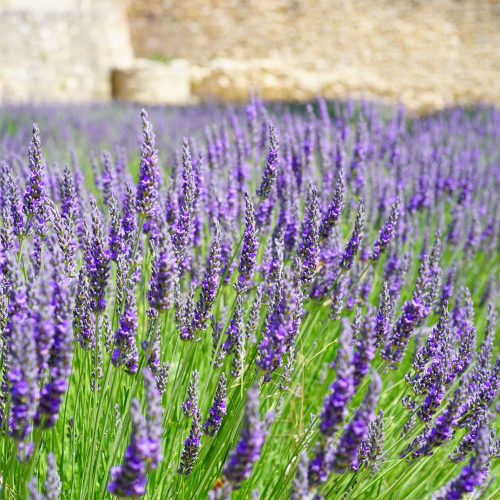 Carrots
Carrots are my personal favorite for garden vegetables because of their crunchy texture and sweet taste. They are the second most popular vegetable in the world, after potatoes. Carrots are a great garden option because they are relatively easy to grow. Carrots are best grown in loose, moist soil with full sun. Because they are a root vegetable, dirt clots, rocks, and other roots will cause them to split or fork if they run into obstructions. Carrot seeds should be planted 1 inch apart and around 1/2 inch deep before the last frost and can continue to be planted every 2-3 weeks throughout the spring and summer.
Baby carrots can be harvested in 30-40 days, while fully grown carrots will be ready 50-80 days after planting.
Melons
Cantaloupe and honeydew are a great addition to any garden. They are full of vitamins A and C and are sweet and juicy, perfect for summer. Both fruits do best in warm, dry soil, so wait until the last frost to plant them. Since melons are roaming plants, they should be planted 36-42 inches apart so they have room to spread out. Once the vines begin to bear fruit, keep the melons off the ground to prevent rot or pests. Put them in flowerpots or old coffee cans, or on top of mulch piles until they ripen.
Tip: To help speed things up, cover the ground with a permeable black tarp or other landscape fabric to heat the soil.
Basil
Basil is actually part of the same mint family as lavender (Lamiaceae). It is a hardy annual with a strong, sweet fragrance. It is rich in vitamin K, magnesium and antioxidants. Basil needs 6-8 hours of sun every day and can be planted 2 weeks after the last frost of the season. It needs to be frown in a well-drained garden, like its cousin lavender, to prevent rot. Because basil leaves are continually harvested, some fertilizer is required to help it keep producing.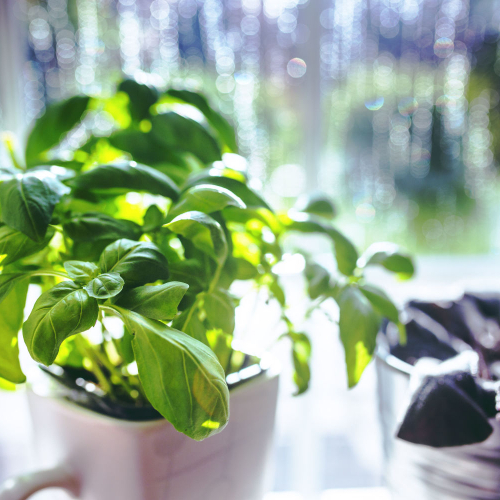 Kale & Spinach
Kale is one of the most nutrient dense foods in the world, giving us 160% of our RDA of Vitamin C, 659% of our Vitamin A, and 907% of our Vitamin K. Spinach has a high fiber content and lots of folic acid.
Both are great complements in a garden, as they share the same growing conditions. Plant them 4-6 weeks before the average last frost date. A well-drained garden bed should receive some afternoon shade so the plants don't rush to seed. Once they set to seed, the leaves become bitter. Seeds should be planted about 12 inches apart in moist soil, but not soggy. Harvest the outer leaves when the kale leaves are about 10 inches long. The spinach leaves should be harvested when they are about 4-6 inches long.
If you're looking to flex your green thumb, these 5 gardens to plant this spring will have your yard looking so fresh, smelling so delicious, and put a little food on the table. Make sure you have your spring garden checklist in hand, and be ready to sink your hands into some fresh dirt.