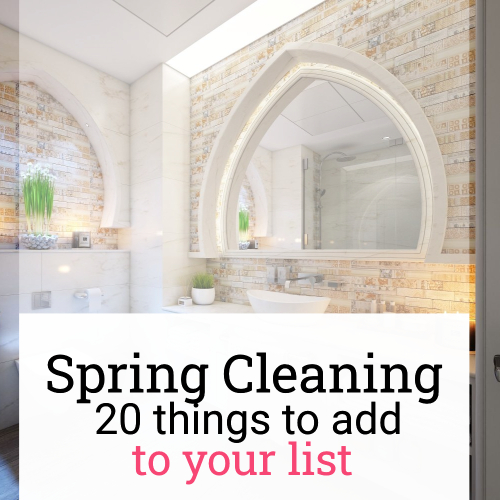 It's spring! The flowers are blooming, temperatures are warming up, and we're opening our windows to let the fresh air in. There's not better time for some deep cleaning than now. Here are 20 things you should deep clean this spring, and some ideas of products to use to help.
When we think of spring, we think of Easter, cherry blossoms, and of course spring cleaning. I don't know about you, but after spending winter with the house mostly shut up tight, I love to open the windows, let the fresh air in, and do some deep cleaning. While there are obvious places to start, like windows, floors, and mud rooms, you can't stop there.
To inspire you, here are 20 places you don't want to miss when you're giving your home its annual once-over.
Countertops // Countertops are among the most heavily used surfaces in our homes. We pile everything from bills and money, to plates and cookware on them. The hardest part about cleaning counters, in my opinion, is taking all the stuff off lol! Now is the perfect time to not only find a home for all those loose odds and ends, but to also give them a good shining.
Doorknobs and handles // This includes closets, cabinets, any sort of knob in your home. We touch them countless times each day, but how often do we clean them?
Mirrors // Get around the corners really well to see them shine.
Windows // My least favorite thing to clean is windows. The tracks get pretty gross and the window sills usually only get a light dusting, but they should get a deep clean at least once a year. Why not do it while the sun is shining?!
Curtains // Drapes are often overlooked when it comes to cleaning, but they collect dust quite easily. You can vacuum them with a vacuum attachment. Easy peasy!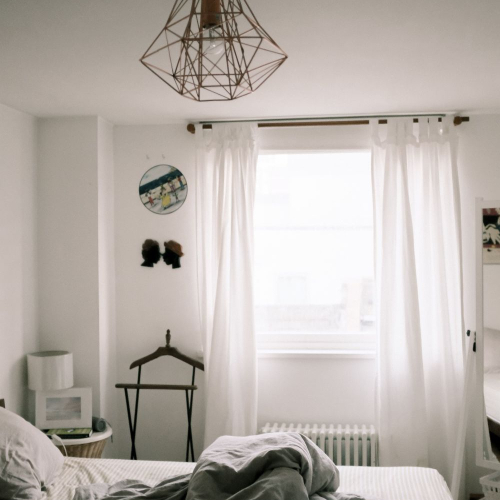 Collectibles // All those pretty knick knacks that sit on shelves for decorations…now is the time to dust them.
Mattress // Someone once said changing your sheets without cleaning the mattress is like changing clothes but never showering. That was a big eye opener for me. We used to rarely clean our mattress, but now we do it much more often. I make a mattress spray that we spritz on and let air dry. We also vacuum our mattress on a semi-regular basis.
Bathroom floors // At least once or twice a year we should get down on our hands and knees and scrub our bathroom floors. Swiffers and cloth mops work well for surface cleaning, but for a deep clean you need to use a little elbow grease. We mix our Thieves Household Cleaner with some lemon essential oil in warm water and scrub with a cloth.
Carpets // Add one cup of baking soda and 20-25 drops of your favorite essential oil (we love lemon or Purification for carpet cleaning) to a glass jar. Let it sit overnight, then sprinkle on your carpets and let sit 15 minutes before vacuuming.
Shower // Like the bathroom floors, a good scrub is needed on our showers, probably more than annually. Get those little tools out and scrub the nooks and crannies of the shower. For brightening, use lemon essential oil in your cleaner.
The air // After you get those tough surfaces clean, consider using a diffuser to cleanse the air of residual odors. Candles are full of fragrance and will make the air more toxic than clean. A diffuser is the best, and there are a huge variety of essential oils that can be diffused in them. A few of my favorites for spring are Purification, Lemon, Citrus Fresh, Jade Lemon, and Joy.
Closets // After you sort through and get rid of all the items you haven't used in the last year, spritz your closets with a blend of peppermint and lavender.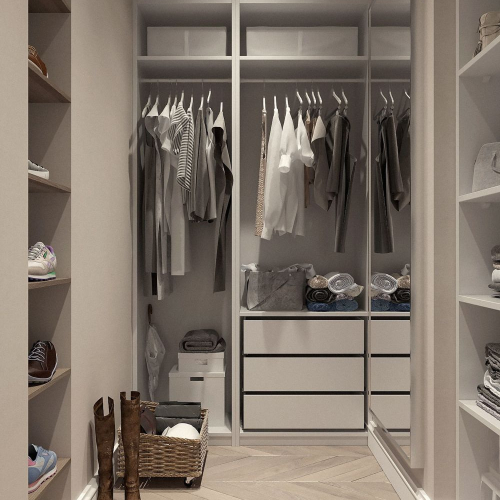 Upholstery // That same peppermint and lavender spray will freshen your upholstery, so don't forget to give it a good spritz after you've vacuumed under the cushions.
Fridge & Freezer // Mix 2 ups of water, three tablespoons of dish soap, and 20 drops of tea tree oil for the perfect fridge cleaner.
Cupboards // It's not often that we take all the dishes out of our cupboards and give them a good scrubbing. Spring is the perfect time for fresh cupboards.
Cutting boards // A raw lemon sliced in half works perfect for this. Run it over the surfaces, let it sit for 10 minutes and rinse!
Garbage cans // Fill them with water, add 2-3 capfuls of your cleaner, and let them sit for 1-2 hours before rinsing.
Wood floors // Wood floors can be a challenge if you don't know how to properly clean them. Try using one cup of olive oil with one capful of your cleaner. We use our Thieves Household Cleaner. You can also add 10 drops of pine essential oil to enhance the aroma.
Oven // Even though most ovens have a setting for cleaning, we still need to wipe them out. We use our Thieves Household cleaner on full strength, let it sit for 5 minutes, then wipe it clean.
Deck/Patio // Our decks get major wear and tear over the winter. Give them a good cleaning with a deck cleaner, you can find at your local home improvement store. If you have a patio, soap, warm water, and a hard bristle scrub brush work great.
Spring cleaning doesn't have to be a chore. We make it a family affair where we can. We use a safe, non-toxic cleaner so it's safe for our kids to get in on the cleaning as well. My family also uses essential oils, as many of them have some great cleaning power and make our home smell so fresh and clean.
You can check out my favorite all natural cleaning recipes for a few homemade cleaner ideas. All are safe for our families and have no harsh chemicals or fragrances.
If you have been wanting to get started on a more natural journey, using safe and effective cleaning products, you can use my link to grab your Thieves starter kit and get your entire family involved in a more natural lifestyle.