Welcome back to Monday my friends. I hope everyone had an enjoyable weekend and watched the big game yesterday! Let's pretend I wrote this on Sunday night, after a Seahawks win and I'm out celebrating in NYC.
I will have a recap of the whole weekend up later this week (whether the Hawks won or lost), but today I bring you a recipe I recently discovered and had to try.
And I have something I need to admit to you all right here and now. I've never made homemade brownies before. They have always been out of a box (hides face in shame). I just never had the time and usually brownies were a last minute "Hey, let's make some brownies!" type of baking.
But then one evening last weekend I decided that homemade brownies were a must do recipe. These are chocolatey, decedant morsels of goodness. It's hard to eat just one. The brownie is dense, while the frosting is delicate and creamy.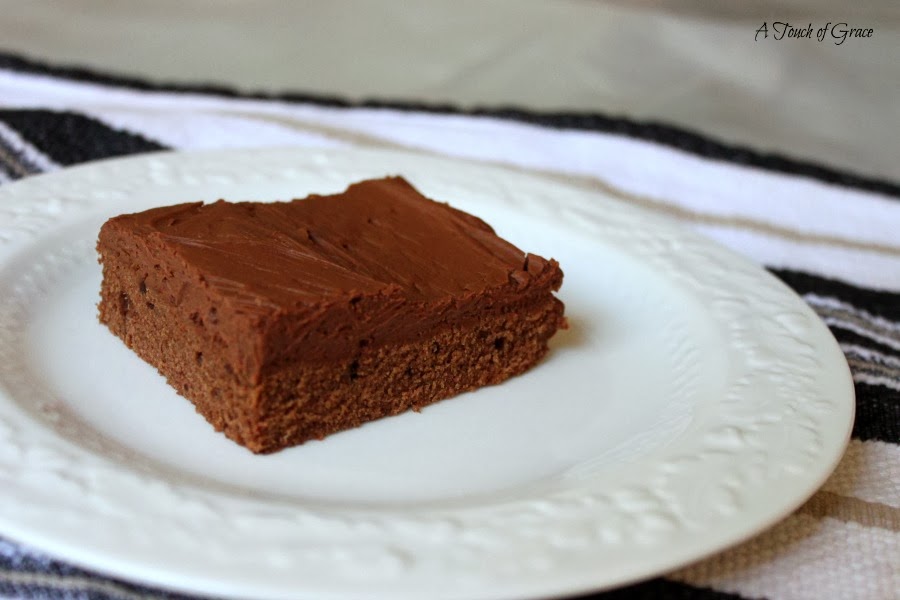 * Adapted from Mel's Kitchen Cafe
Ingredients:
For the brownies:
* 1 cup (2 sticks) butter, room temperature
* 3/4 cup cocoa powder
* 1 cup sugar
* 1 cup light brown sugar
* 4 eggs, room temperature
* 2 teaspoons vanilla
* 1 1/2 cups flour
* 2 teaspoons baking powder
* 1/2 tsp salt
For the frosting:
* 6 tablespoons unsalted butter, melted
* 1/2 cup cocoa powder
* 1/4 teaspoon salt
* 1 1/4 cups powdered sugar
* 1 teaspoon vanilla
* 5-6 tablespoons sweetened condensed milk
Directions:
* Preheat oven to 350 degrees. Spray 9×13 pan.
* In a medium bowl, combine flour, cocoa powder, baking soda and salt. Set aside.
* In a large bowl, combine butter and sugar until smooth.
* Add eggs and mix until combined.
* Mix in sugars and vanilla.
* Add dry ingredients in 3 incorporations. Mix until just combined.
* Pour batter into prepared pan and bake 25-30 minutes, until toothpick comes out clean.
* Remove and allow to cool completely.
For the frosting:
* Cream together butter, cocoa powder and salt on medium speed for about 2 minutes.
* On low speed, alternate adding powdered sugar and condensed milk, mixing until combined after each.
* Add vanilla and beat until smooth and fluffy.
* Spread frosting on cooled brownies. Store in airtight container.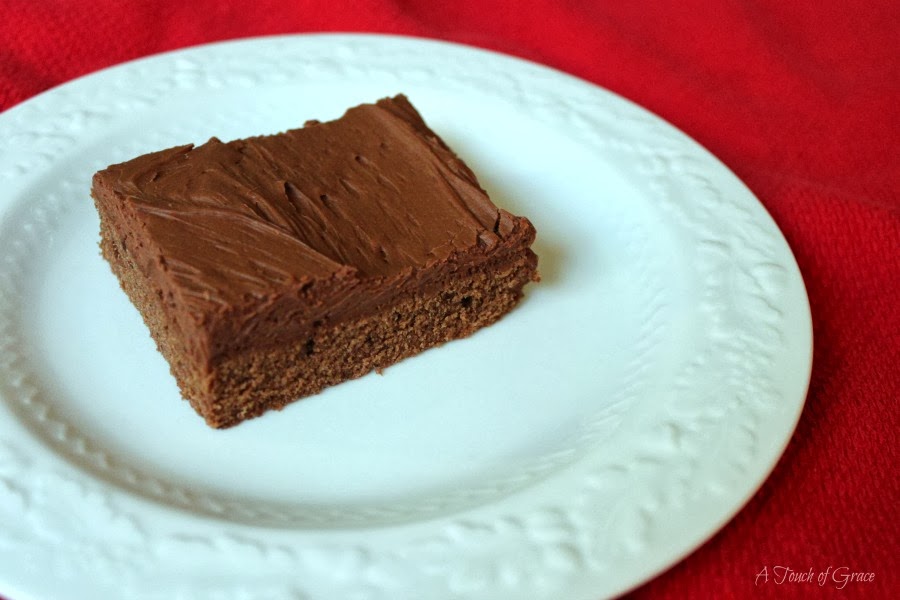 Enjoy!