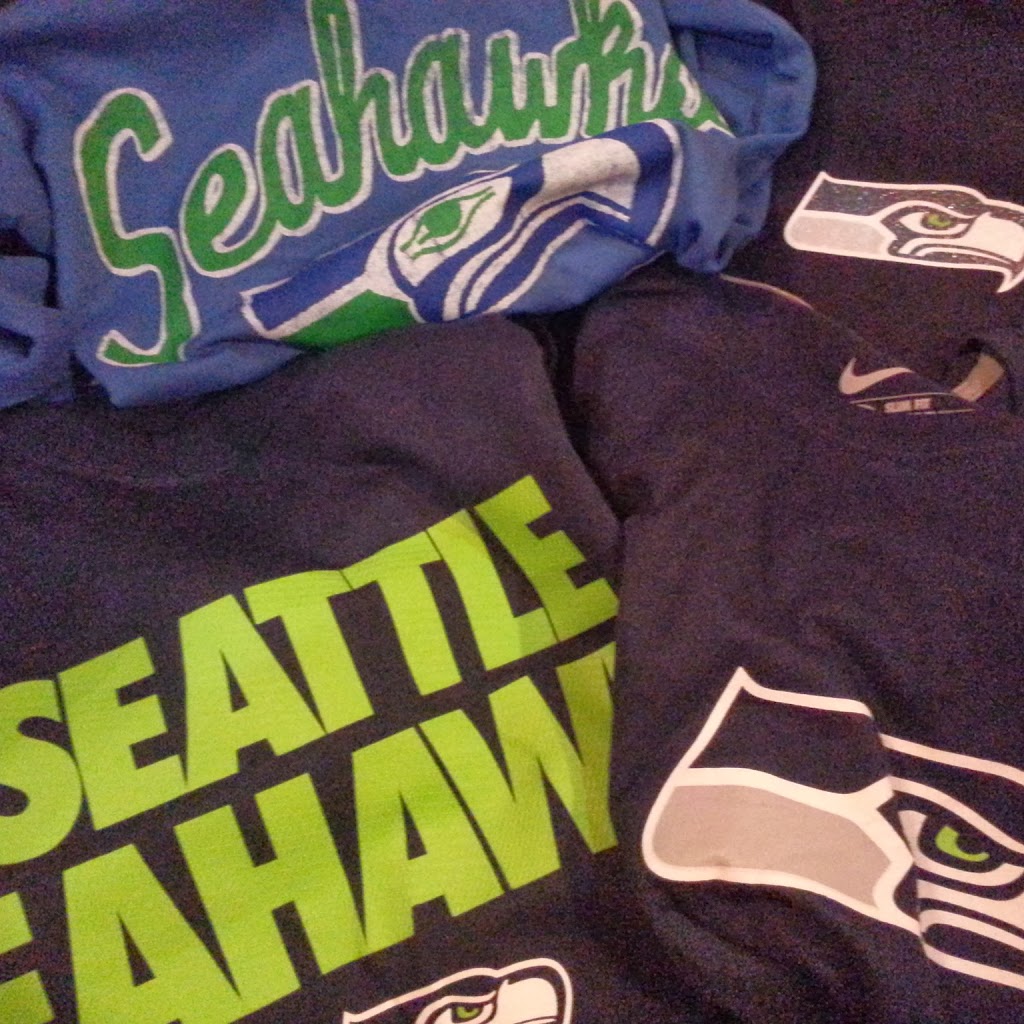 And what a week it was! My goodness! I'll have a recap of our amazing trip for you all tomorrow, but here is just a snippet of the days leading up to the trip and our weekend in NYC.
Day 30: I started packing for our trip. Trying to decide what to bring. It all came with me.
Day 31: Little A and I spent some quality time together on Friday. Movies, popcorn, cuddling. A perfect day with my girl in anticipation of us leaving the next morning.
Day 32: Rise and shine for our early travel day! We were lucky to get a direct flight to JFK but it was an early morning for us. Huebie wasn't back from his business trip for more than 6 hours and we were on our way to the airport. Long day.

Day 33: The Seattle Seahawks win Super Bowl 48! What an amazing day. We had great seats (row 2!). I feel so blessed that I got to be part of this amazing day in Seattle sports history.
Day 34: The ladies in Central Park. It snowed around 8 inches on Monday in NYC. We took full advantage of the snow and played in the park for a while. Fun times with all the girls (and boys) on the trip.
Day 35: On our way to FAO Schwartz we passed Tiffany & Co. My namesake. So glad I got to see her before we left.
Day 36: Thinking about our next trip. Sonoma in May for our anniversary! I've heard great things about the Cottage Inn & Spa so it's definitely top of my list.
You can follow me on Instagram (@tiffanyatouchofgrace). I'll have a full recap of all the weekend's festivities for you all tomorrow!!