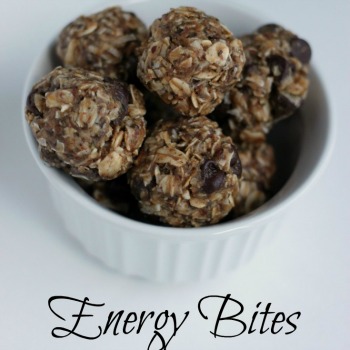 No bake energy bites that kids and adults alike enjoy!


If I had to think of one of my most requested recipes, this would be it. And really, no bake energy bites are one of my favorite things to make because they take literally no time at all. I just love these little guys! They are my #1 go to snack when you need to grab something quick and easy. And they are always gone within a few days.
We try hard to choose snacks that have no artificial ingredients and aren't packaged, and these fill both requirements. No refined sugar and lots of good for you oats make these a snack you're happy to give your kids. My daughter is obsessed with these no bake energy bites! She will eat two at a time. I can't say that I blame her though. They are so darn tasty! When you have kids that are always hungry, having no bake energy bites on hand makes grabbing a quick snack so easy. No more "Mom will you make me something to eat?" They can just grab these themselves!
One thing I like to do is double the batch when my kids are acting extra peckish. Saves me some time.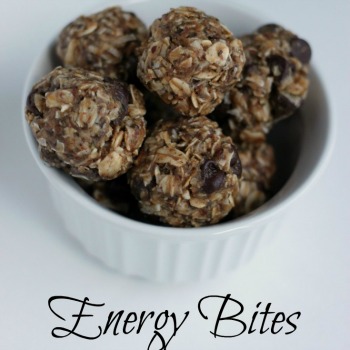 No Bake Energy Bites
These easy to make energy bites are a total crowd pleaser, and perfect for a grab and go snack. Full of whole ingredients, they satisfy that sweet tooth without all the refined sugar.
Ingredients
1

cup

old fashioned oats

2/3

cup

coconut flakes

1/2

cup

peanut butter

1

scoop

chia seeds or 1/2 cup flax meal

1/3

cup

honey or maple syrup

2

tsp

vanilla

1/2

cup

chocolate chips

you can sub dried cranberries or blueberries
Instructions
Stir all ingredients together, except chocolate chips. Make sure mixture is well combined.

Stir in chocolate chips until just combined.

Let sit in fridge for 30 minutes.

Roll into 1-1 1/2" balls.

Enjoy!
Notes
Store in air tight container in fridge up to a week.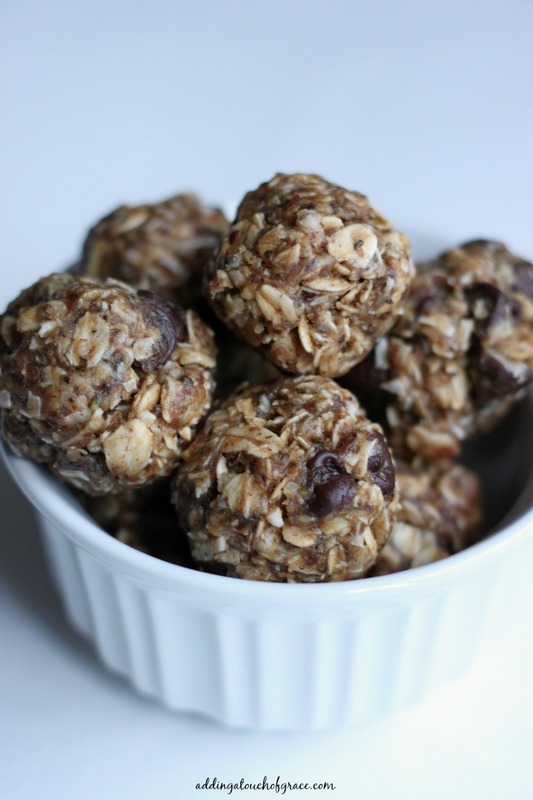 Mmmmm. These little things are so stinking good! I usually use dark chocolate chips because who doesn't love chocolate, but will sometimes sub for dried cranberries. Or sometimes if I'm feeling crazy I'll do both. Although my hubby requests them with no add-ins. He really needs to start living a little!
Update: I've started substituting half the peanut butter for PBFit and they still taste amazing. I wouldn't recommend substituting all the peanut butter because it helps the bites stick together, but the PBFit helps cut some of the calories.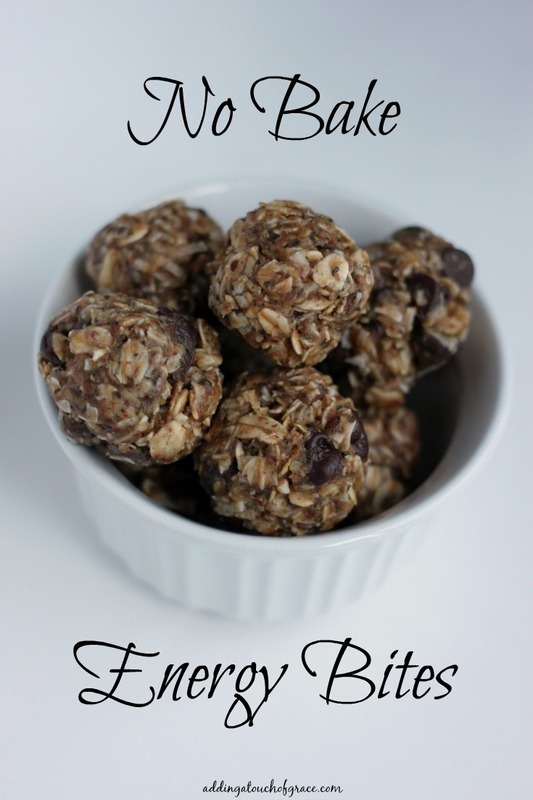 Our family eats these nearly every day. They make a great afternoon snack or a grab and go snack when you're on your way out the door.
Do you have a favorite go to snack? I'm thinking about trying my hand at some protein energy bites soon. I'll let you know how they turn out!
Enjoy!