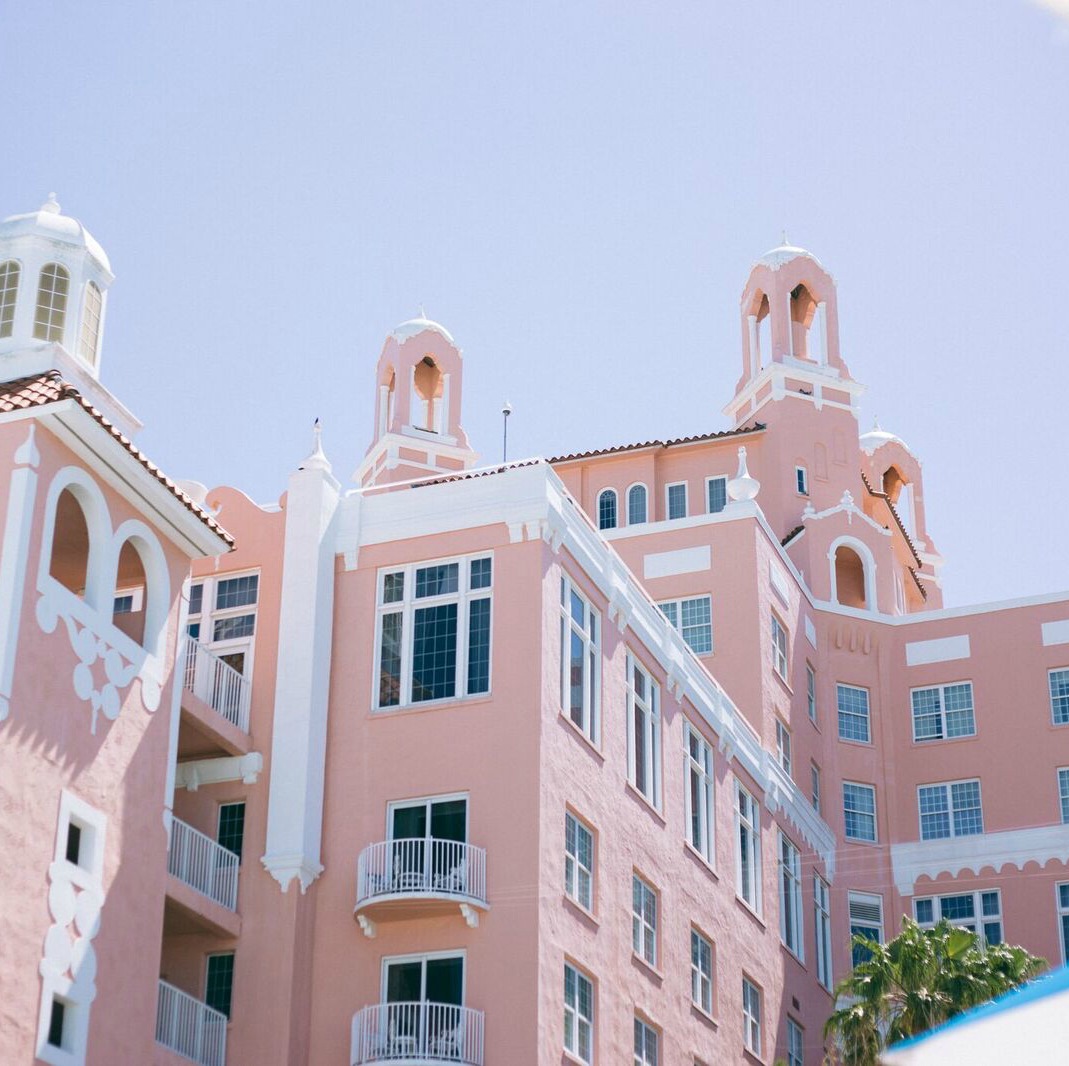 Last weekend two of my closest blogging friends and I met up in St. Petersburg, Florida for some much needed R&R. And what a weekend it was!
We stayed at the beautiful Don CeSar Hotel, right on St. Pete's Beach. The hotel is your definition of Florida. The pink stucco against the white sand beach was so picturesque. Not to mention the beautiful blue and white umbrellas that surround the two pools.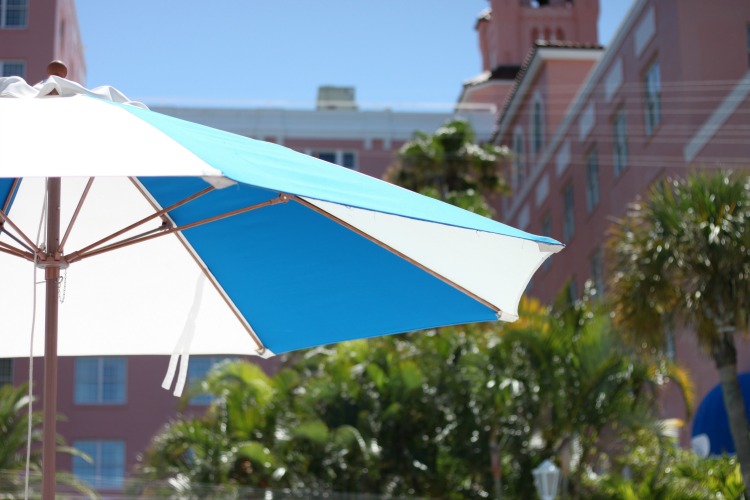 In the weeks leading up to our trip, we worked out our plans of what we going to do, which included a whole lot of nothing; just pure relaxation.
I flew in Thursday, and after an emergency landing in Kansas City because a man had a heart attack on board (he was fine when they took him off, thank goodness), and us spending two hours on the ground so all the passengers could test the strength of the toilets, I finally made it to Tampa late in the evening. I hit up the outdoor bar for some food and promptly went to sleep, because that's what moms do when they are on vacation.
Friday
I met Supal at the beautiful Oxford Exchange in downtown Tampa. Before our reservation for lunch, we were able to browse the store. I'd seen pictures online, but wasn't exactly sure what to expect. I had no idea it was more than just a restaurant.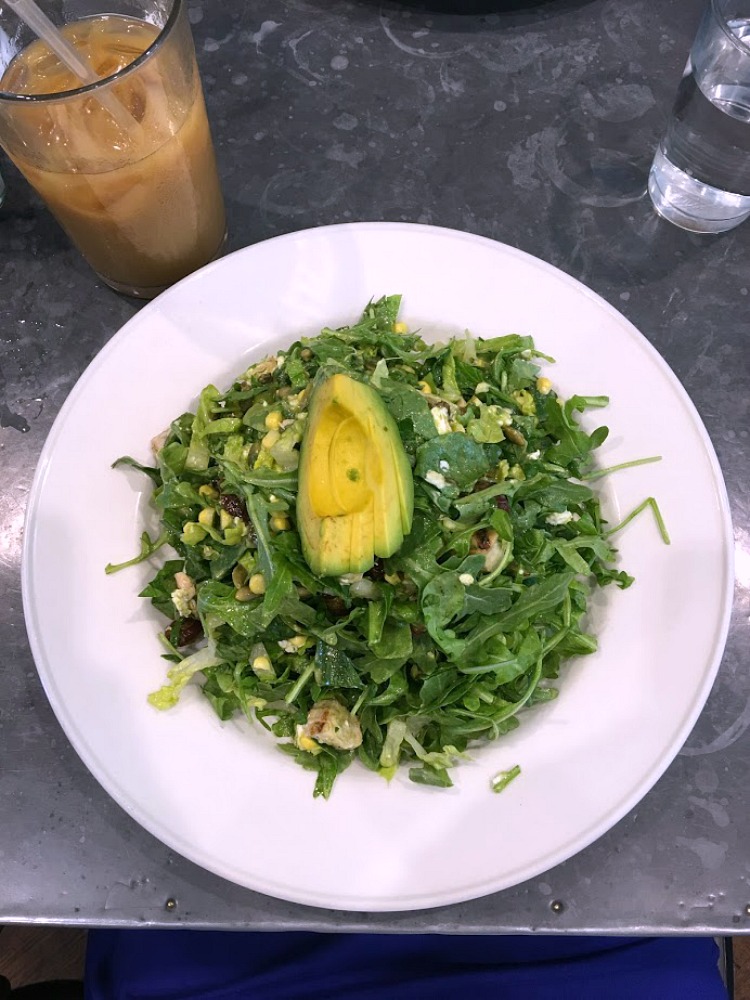 Supal and I both enjoyed an iced coffee and indulged in the chopped salad, which left us stuffed for the remainder of the day.
After a few hours of catching up, we picked Paige up from the airport and headed to the hotel.
Friday night we ventured off the property to a nearby hotel, and made our way up to their rooftop bar, just in time to catch the sunset over the ocean. We spent a few hours there chatting, drinking wine, and unfortunately for us, having the worst charcuterie board I've ever had. But the view and the company were nice, and when it was close to midnight we decided it was time to head back to our hotel.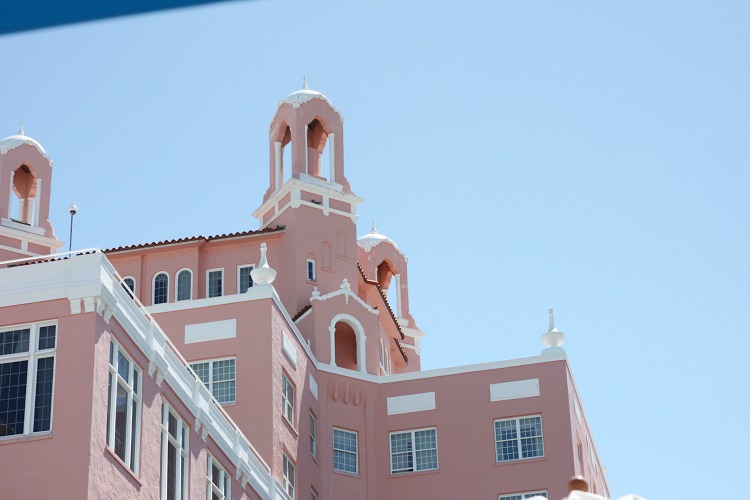 Saturday
Being Memorial Day weekend, the property was full, but it never felt overwhelming, and we were able to enjoy a day by the pool on Saturday, people watching (Debbie Downer, Sunburn Suzie and Long Sleeve Larry were all there), drinking tropical blended drinks and trading stories. The definition of girl time.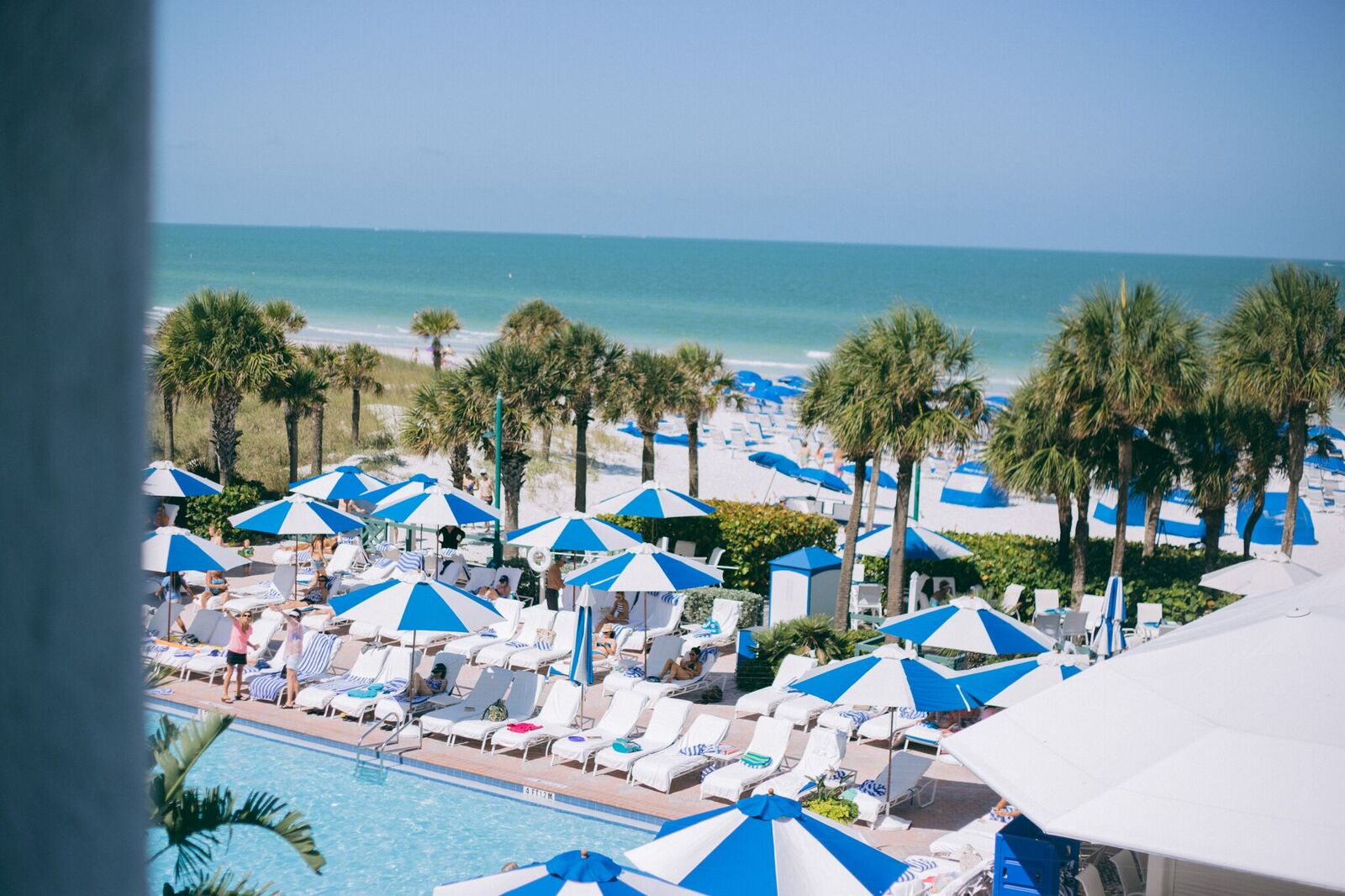 We made our way to downtown Tampa Saturday evening and after the margarita festival was a bust, we found our own margaritas and Mexican food. The Urban Cantina was a small place, right in the heart of downtown. It was crowded but we were able to get seated quickly. If you go I recommend the fish tacos.
Sunday
Sunday we indulged in the hotel's mimosa brunch, with omelettes, fresh fruit and of course bottomless mimosas. We finished off the meal with a full plate of desserts, which I did not get a photo of because we devoured them so quickly.
We were fortunate to have Hertz provide us with a zippy little car for the weekend. I wasn't sure what to expect from the Nissan Rogue, because I've never driven a Nissan before, but it was easy to maneuver, fun to drive, and fit three girls and our luggage (and our long legs) with ease. The car was roomy for being a small SUV.
If you want to learn more about Hertz, make sure you check them out here for a great experience.
I just have to say, this blogging community has given me so many opportunities. I've met some of my dearest friends through blogging, and being able to have them become "in real life" friends has been the best part. We're already planning our girls weekend for next year.