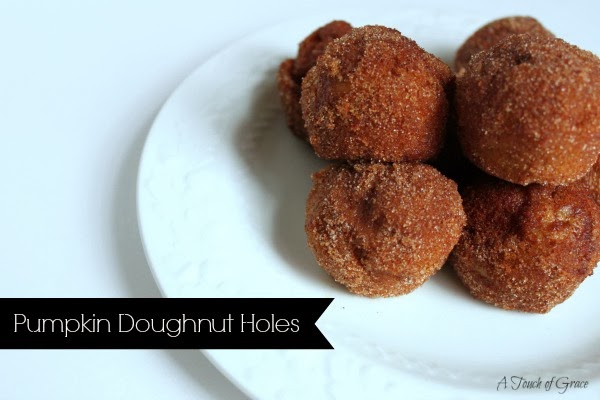 Is it donut or doughnut? I actually looked up where donut came from and it has been around for a while but was popularized by the fanchise Dunkin' Donuts in the 1920s. A little trivia for you this fine Wednesday morning.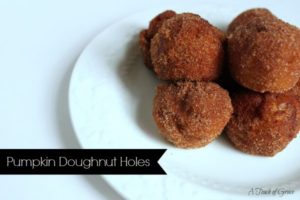 These mini pumpkin doughnuts are so tasty you'll have a hard time not eating them all in one sitting.
* Adapted from Domestically Speaking
Ingredients:
* 1 3/4 cups flour
* 2 tsp baking powder
* 1/2 tsp salt
* 1/2 tsp nutmeg
* 1/2 tsp allspice
* 1/3 cup vegetable oil
* 1/2 cup brown sugar
* 1 egg
* 1 tsp vanilla
* 3/4 cup pumpkin (not pumpkin pie filling)
* 1/2 cup milk
For the coating:
* 1 stick unsalted butter
* 2/3 cups sugar
* 2 1/4 tsp cinnamon
Directions:
* Preheat oven to 350 degrees.
* Grease mini muffin pan.
* Combine all dry ingredients in medium bowl.
* In another bowl, mix remaining ingredients (except those for the coating).
* Mix the dry ingredients into the wet ingredients until just combined. Don't overmix.
* Fill muffin pan 2/3 full.
* Bake for 10-12 minutes.
* While they're baking, melt the butter in a bowl.
* In a separate bowl combine sugar and cinnamon.
*After doughnuts have cooled a bit, dunk them in the butter then roll them in the cinnamon and sugar mix until just coated.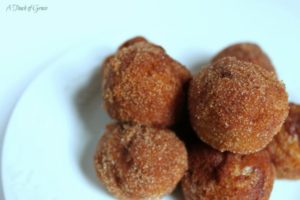 Try not to eat too many!
Enjoy!