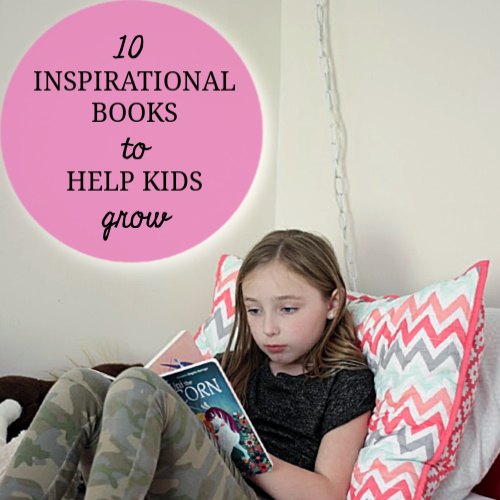 Inspirational books for kids. They aren't just for adults. Here are some of our family's favorite books to spark imagination, self-discipline and drive in our kiddos.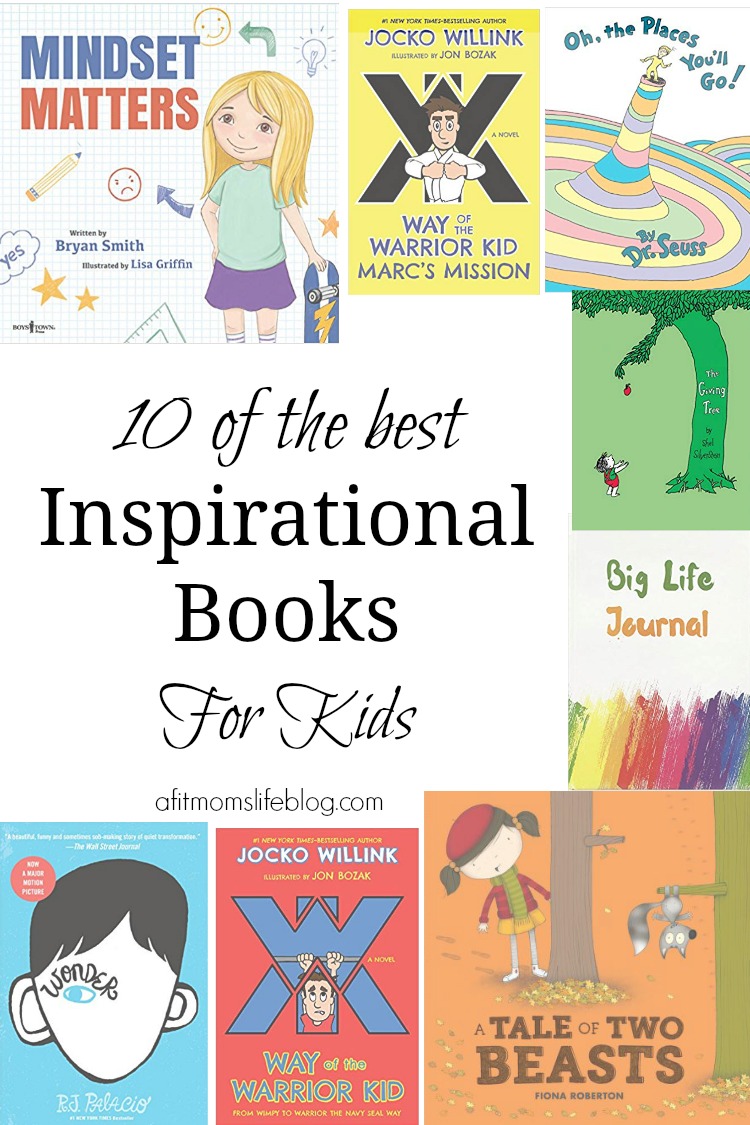 I've previously written about some of my favorite inspirational books, as well as personal development books every woman should read. So I thought it only fitting that I share my favorite inspirational books for kids! Our family is big on personal growth. I am of the philosophy that you should always be learning and growing. And for my kids, that means growing not only in basic school curriculum and social skills, but emotionally as well.
My daughter is an emotional child. She feels everything. She has big emotions that translate into all sorts of feels like happiness and joy, but also anger and frustration. My son, on the other hand, is just the happiest kid on the block. But he feeds off his sister's emotions.
I think kids of all sorts can benefit from reading books with stories that inspire them. Whether your child needs help understanding failure, or they need some motivation to grow physically, these inspirational books for kids will help them get there.
Here are 10 of the best inspirational books for kids.
One of my favorite Usborne books, A Tale of Two Beasts, is a book about how there are two sides to every story and how people who experience the same thing can see it in different ways. This is a great book for kids age 5-9.
A story that tells children no matter how different you are, everyone is special in their own way.
By far our favorite series, Way of the Warrior Kid is about a 5th grader name Marc and his Navy Seal uncle, Jake. Marc is a pretty wimpy kid until Uncle Jake comes to visit for the summer and decides he's going to help turn Marc into a warrior in more than just physical strength.
Marc's Mission is the second book about finding your inner strength and being the best version of yourself. And Willink just came out with a third book, Where There's A Will…, that I can't wait for my daughter to read.
The Way of the Warrior Kid books give kids the tools to overcome challenges they will experience in life, gives them tools to use in everyday life, teaches them the value of exercise, being a good role model, and more. These books truly inspire kids.
A classic, but still relevant today, The Giving Tree is about giving, loving, and acceptance of others. It's a beautiful, heartwarming story that kids love. Plus it's Shel Silverstein, so what's not to love.
If ever there were a book about kindness, compassion and acceptance, Wonder is it. A story about a boy who has a facial difference and hasn't been to public school until he goes into 5th grade, it's a must read. Also a #1 New York Time's Best Seller, and was made into a movie.
This list of inspirational books for kids wouldn't be complete without Oh The Places You'll Go. Kid, you will move mountains! A book about all the amazing things you can do and how even though life is a balancing act, there is still fun to be had.
My daughter got the Big Life Journal when she was 5 and we absolutely loved it. It is full of mindset activities to help them grow and harness the power of their own mind. It is a great way to get kids thinking differently.
A story about a second grade girl who changes her mindset from quitting at the first sign of failure, to "gotta get it done." A great read for girls who need a little push to try new things and not give up.
It's books like these inspirational books for kids that can help children through tough times, discover their strengths, and learn compassion. Children experience so many emotions as they grow, and books that can help inspire them and give them a push in the right direction are a must read in our home.