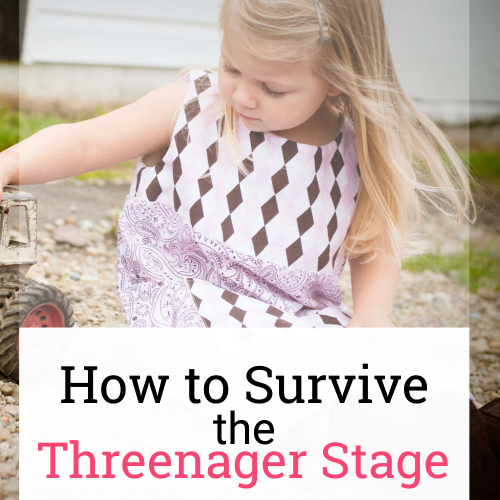 The threenager stage: How to survive the threenager stage without pulling your hair out.
Updated: August 15, 2019.
The day, literally the day, my daughter turned 3, her attitude totally changed. She went from being my sweet innocent little toddler to an opinionated little girl. Yes technically she's still a toddler, but nothing about her screams toddler. She is a very mature, opinionated 3 year old. No idea where she gets that from (#sarcasm). She will tell you how it's going to be and you better get on board or the water works are coming out. She uses her cuteness to her advantage.
With that said, I've developed a few tactics to deal with the threenager stage. They are pretty effective most of the time, but let's all be honest here, they are smart. And sometimes they can throw us for a loop with their antics.
Here are 5 signs you're living with a threenager, and how to survive them.
1. They are always right. It doesn't matter if the threenager is wrong or right, they are always right. They will argue and argue and argue with you about which neighbor lives on which side of your house, even though you continue to tell them they are wrong because, well, they are. And it's not "I stand alone on the word of God, the B-I-B-L-E," it's "I stand alone on the word of Joan." I mean duh! Of course someone wrote a Bible sing-along-song about Joan of Ark, not God. Jeez Mom, come on!
If you want to survive the "always right" phase, just agree with them, and move on. They will eventually either forget about it so you can tell them the correct answer, or they will learn it on their own. It's not worth fighting over.
2. They negotiate EVERYTHING. You say 5 minutes until bath time, they say 10, and stick with 10. You say you will read them 2 books before bed, they say 5, then meet you at 3, only after you agree to read 3 the next night as well. They want a stuffed puppy from the store, you say no toys and they work you and work you and work you until you finally agree to a 99 cent duck.
You have two ways to attack this one. Either understand that everything will be a negotiation (PS, this doesn't end at age 3) and have your own strategy for how to negotiate with them, or….you stand firm and they will eventually, after many, many long days of meltdowns, understand that they cannot negotiate with you. We've taken the first approach, and I anticipate the negotiation, so I go in low on things expecting to meet in the middle; especially when it comes to time.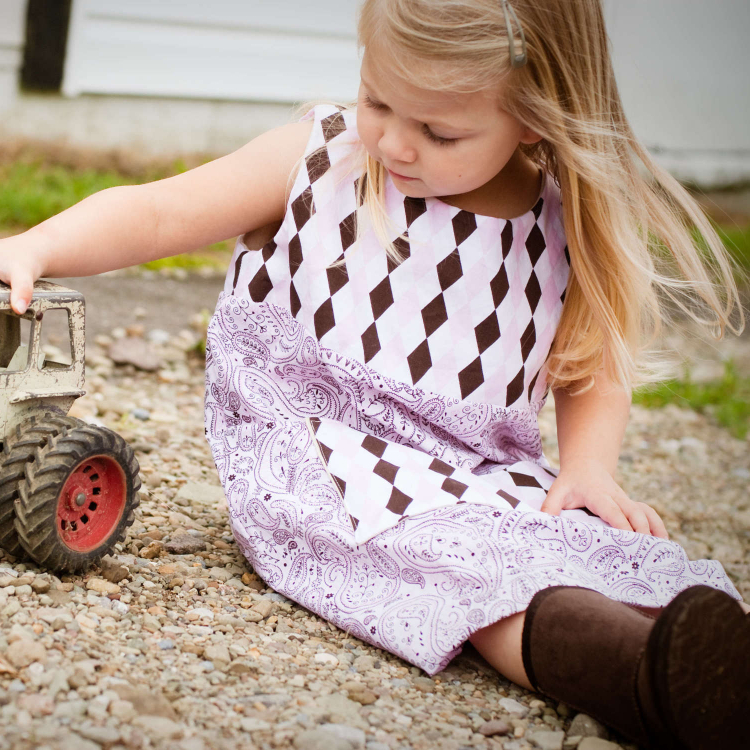 3. The attitude! Oh the attitude. I'm talking eye rolls, head snaps, throwing things and hands balled into little fists attitude. And a period after every word when they are frustrated. "I'm. Not. Going. To. Do. It." Complete with hands in fists and feet stomping.
Which leads straight into #4…
4. "That escalated quickly" aka, drama. I mean honestly, I had no idea how dramatic a 3 year old could be! Everything makes them throw a fit or get upset. You close the pantry door the wrong way they get upset. You give them 2 options of PJs before bed and it's "let me throw myself on the floor and whine because I don't want either of those."
Remain calm. Do not let them get you riled up. That's what they want. They know they can get a rise out of you, and if they take it far enough they will win. They are testing boundaries at this age, so set the limits and stick to them. Yes, I know it can be difficult and sometimes it's just easier to give in, but the minute you do, they win. They know how far they can push it before you will give in. It's a test of wills, and those 3 year olds are STRONG.
5. They are mini manipulators. Mom said no, so I'll just go ask dad. Dad said no, so I'll go tell mom that dad said yes. Happens more than I'd like to admit.
Make sure you and your significant other are on the same page. And if need be, before you answer, check with your spouse on what they said. My daughter has caught us in this situation so many times! She's good, she's real good.
I hope you found a little help, and maybe some humor, in this guide on how to survive the threenager stage.
I have to say, though, it's not always like this. My girl still loves to cuddle and pretend to be my baby and hold mama's hand when we're out. She loves with her whole heart and feels with every fiber of her being. So even though these months of threenage-dom are hard sometimes, I welcome each new challenge, knowing that it's a moment in time and before I know it she'll be an actual teenager and I'll be wishing she was my threenager again.
In all seriousness, parenting a strong-willed child can be overwhelming. There are times that I feel like giving up. There are a few books that have helped us tremendously. Setting Limits with Your Strong-Willed Child and The New Strong-Willed Child by Dr. Dobson are two favorite books that have helped us and many others parent their strong-willed children.
One other thing that has helped us is inspirational books. My list of 10 inspirational books for kids has some of our favorites on it (I especially recommend the Jocko Willink books for strong-willed kids).