In my look ahead to 2014 post, I shared all the things I wanted to achieve in 2014.  Did they all happen?  Oh heck no. You see, as much as we can try to plan out our lives, God has his own plan for us and life just happens sometimes. That's not to say I accomplished nothing.  Here is a look back on 2014 for the Huebner's.
2014 Goals:
Family
1) One family vacation to somewhere we have to fly.
Goal accomplished!  We went to Phoenix and St. Louis with Little A this year and had a great time.  The flights weren't the best (you can read about my breakdown in this post) but the trips were super fun.
In addition, we spent a week at our condo in Chelan and went to our cabin for some sledding adventures.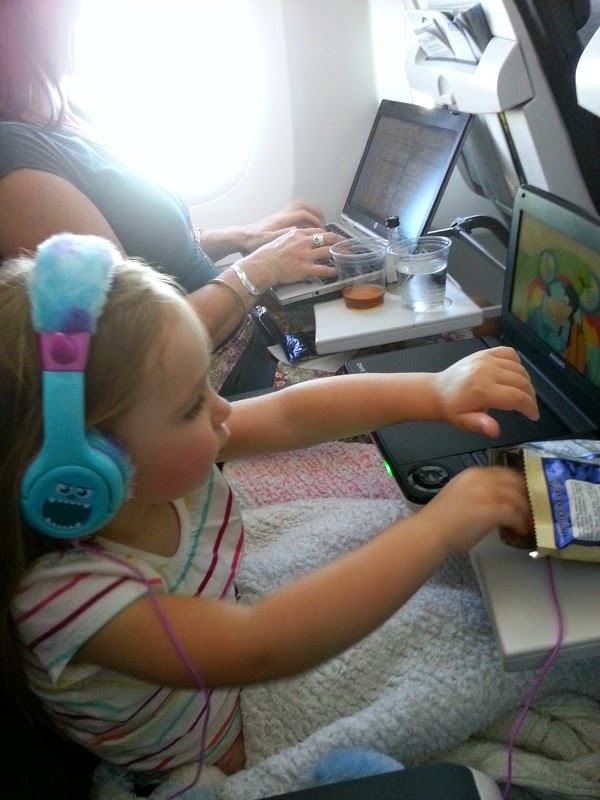 2) One vacation for Huebie and I alone.
Goal accomplished!  We went to New York City for the Superbowl and Sonoma for our 4 year anniversary (you can read my posts about where we stayed, where we ate, our favorite wineries and other activities to do in Sonoma.  We're celebrating 5 years next year so we'll see where we end up for our anniversary this time.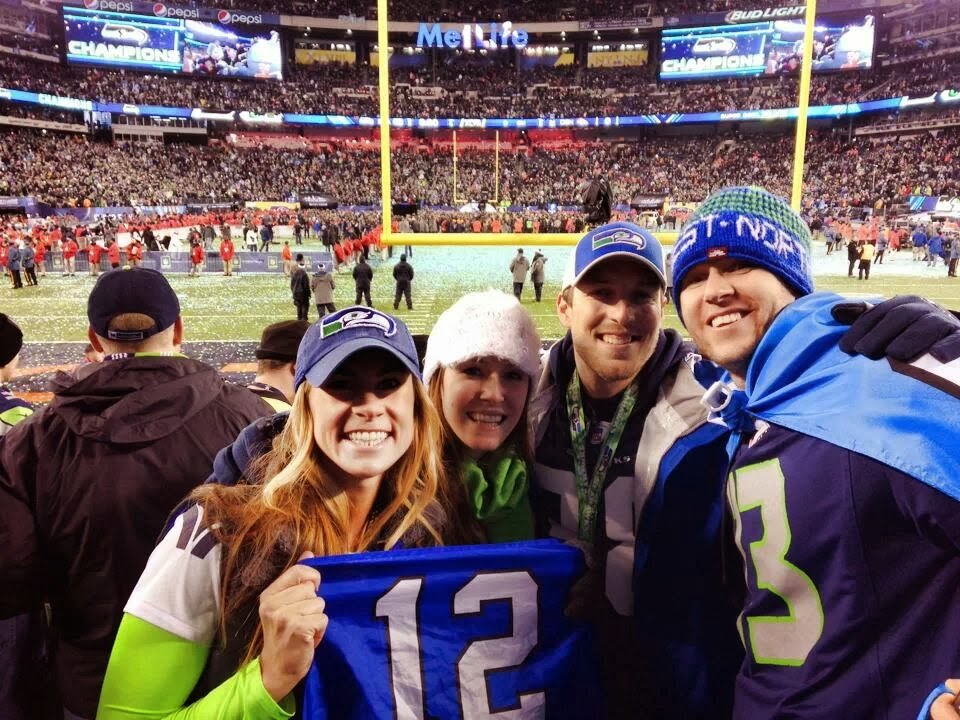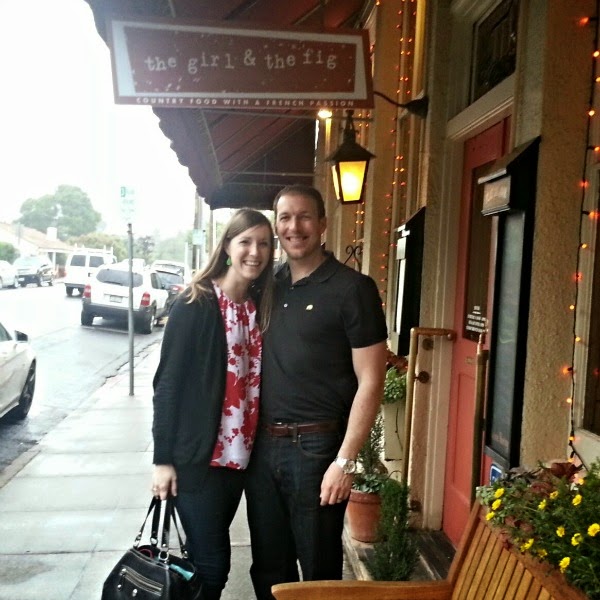 3) Continue quality time with Little A.
Goal accomplished!  I'm still part time and so happy!  Little A and I did a lot this year, and I was able to capture a lot of our adventures with my #graceeveryday photos.
4) Do one project with Little A every week.  For some that may be simple, but we are a very busy family so fitting in time to spend on projects can sometimes be hard.
I did not accomplish this goal. 🙁  Our lives are very busy and although her and I usually did something each week, it wasn't necessarily a project.  Luckily she does a lot of projects in preschool and with her nanny, so I don't feel like we totally failed at this goal.
Health
1) New routine every month.  That means switching things up and incorporating new exciting exercises into my daily gym or at home workout.
HAHAHAHAHAHA!  So did not accomplish this goal.  While I did try new things most every month, I didn't deliberately plan out a new routine each month and definitely enjoyed some workout videos for a bit.  I did come up with some good at home routines you can find a couple of my favorites HERE and HERE.
2) More veggies!  I am the worst about veggies.  I'm great at fruit, protein, healthy fats.  Really good.  But veggies are not my thing.  I'm not very adventurous when it comes to trying new veggies (or cooking them mostly) so I want to venture out of my comfort zone this year and try new things!
I think we did pretty good at this goal.  Little A loves broccoli and spinach, so that helps get more veggies in our diet.
3)  Tone.  I know trainers really don't like this word, but it's a word most of us women understand.  We want to be tone.  We want our skin to be tight; not loose and flabby.  We don't want our thighs to rub together when we walk.  We don't want giggles when we raise our arms up to wave.  We want to be fit.
I would say this was a success for part of the year, and a failure for part.  I was in really good shape this summer, but the last few months have not been so good.  Was I back to my post-baby body that was rockin'?  No way.  That would require a personal trainer for me, and since that is not happening ($$$$) I'm just doing the best I can with what I have.
4) Possible goal: Run another half marathon.  I'm calling this a possible goal because I'm not sure if I will want to run another half this year, but if I do it will end up changing some of these other goals I have listed above.
Another HAHAHAHAHA!  Thank God this was a possible goal.  I spent most of the year avoiding running and only over the last few months have I felt like lacing up my running shoes and hitting the pavement.  I really do love running in colder weather, I know that now, so maybe these cold winter months will be my running time.
Home
1) Finish the deck!  Done!  I didn't post about it, but we did finish the deck this year!
2) Paint living and dining room.  Done!  So happy to say both rooms are finished.  You can see our dining room makeover HERE.

3) New light fixture in dining room. Done!  Thank you Mom and Dad for our Christmas present last year!
4) Paint bonus/play room. Done!  Painted, not yet decorated, but painted!
5) Get rid of Little A's baby stuff and clear out bonus/play room. Partly done.  We donated a lot this year and a few of my friends have some of her other baby gear, so I consider this a partly accomplished goal.
6) Paint guest/Little A's bathroom.  Once we painted the ceiling, the walls in the bathroom didn't look so bad.  So we've left it alone.  That may change in 2015.
7) Finish laundry room. Eh.  I hung a sign.  Painted the walls and ceilings and that's about it.  Hey, it's a laundry room right?!
8) Shelves in garage for storage. Done!  Huebie got 2 new storage units for the garage and they are now occupied with either sled parts or other garden or yard tools.  But things are off the floor!
9) Paint ceilings in all of downstairs.  Done!  This was by far the best thing we did in the house all year.  The dark ceilings made the house feel so drab.  The white ceilings really brightened the whole house up.
10) Re-caulk master bath shower.  Wah, wah.  Didn't get to this.  Hopefully 2015 will bring some updates to the master bathroom.
11) Hardware on kitchen cabinets. Done!  In addition to the hardware we got all new counter tops and back splash!  Not part of the plan but one of the biggest projects all year.  Still need to share photos with you all.
12) Purge the house!  Semi-done.  Like I said, we got rid of a ton of stuff in the bonus room and a lot of things we no longer use (dirt bike gear, backpacking gear, etc.).  There are a few other areas that we could purge (my enormous collection of books I'll probably never read again for one), so we'll see what we can do in 2015 to further this goal.
Wow!  We got way more done than I thought we would.  Mid-year I thought there was no way we would accomplish half of these goals, but we made a big push year end.  On top of all of this, we re-built our fence!  By ourselves!  That was a HUGE undertaking that I highly recommend you never do. AND we did a partial remodeled our kitchen!  I still need to share that with you all, so that's on the books for 2015.
What's in store for 2015?
What are my plans for us for 2015?  NOTHING!  I have no plans whatsoever except to make memories with my family.  Yes I'm sure we'll do some work on the house, and I'm sure we'll try to be as healthy as possible, but in 2015 I just want us to enjoy our lives.  Yes, I'm a planner, but I'm trying to stop planning as much as I do.  I seem to be planning our lives away and I just want to focus on living them.
Oh wait.  Let me back up on one thing.  The one plan I do have for 2015 is to grow my Young Living essential oils business.  I cannot tell you enough good things about these wonderful oils and how they have changed our lives for the better.  My goal is to bring health through essential oils to more and more people.  Less doctor visits and more healthy, happy homes.  I guess that's my one goal for 2015.  I created an essential oils page that shares more about essential oils and how they've helped our family HERE.
I don't have any firm plans with the blog for 2015 except to continue to share my life with you all.  I've met so many wonderful bloggers this year and I know in 2015 I'll meet a ton more.  I love this blogging community!  Thank you for continuing to support this little blog and for being such supportive readers and commenters.  I truly appreciate all the love A Touch of Grace received in 2014.  Cheers to you all!
So I guess that's it.  What a year it's been.  I'm so excited for what 2015 has in store for our family. Happy New Year friends!!!