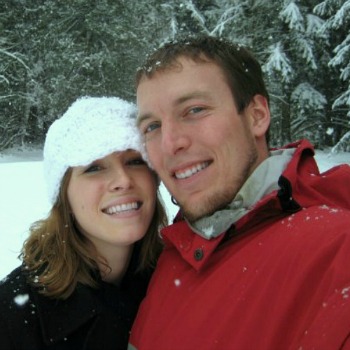 I was feeling completely uninspired to write yesterday. I have my editorial calendar scheduled out for a few months, but there are times that I just don't want to write about what I have planned. So I'll either push it out a day (or two) or I'll move it a few weeks and try to come up with something else to write.
Which is where this post comes in.
Yesterday was ROUGH. Little A was a hot mess, EJ was a hot mess, I had a headache; let's just say it wasn't our finest day. I was frustrated with A's attitude, I had a list of things I needed to get done and my mind started to drift to the days when I worked in corporate America. Days when I actually had MORE time than I do now. And I started to think about all the work I'd get done when I had some downtime at work. And then I started to miss that time.
And then I stopped myself. Because I do not regret making the decision to stay home with my kids.
And that's how this post was born.
So, let's chat about a few things that I will never regret.
Choosing to leave corporate America to raise my kids.
Let's be honest, there are times when I miss the every day adult interaction. I miss negotiating with rational people (because we all know kids are the most irrational beings on the planet), I miss all the free coffee, I miss quite time to myself in the car, listening to music or audio books, I miss time to think. With all that said, I would never change the decision I made to stay at home. I am so glad that I get to be there for them day in and day out. I'm the one who's shaping and molding their little minds and, good or bad, it's up to me how they turn out (let's pray that it's good). It is definitely the hardest job I've ever had. My corporate jobs were cake compared to this SAHM biz. But I love it.
Going to an in-state college.
In high school, I wanted to get as far away from Washington as possible. I was sick of the rain, had a lot of family drama and just wanted to spread my wings somewhere at least 1,000 miles from home. But my parents made me apply to one in-state school, so I did to appease them.
And that's where I ended up going.
USC was my top choice, and when I got accepted I was soooo happy! After our campus tour, my parents and I were sold. And then we met with the guidance counselor. And he shared the cost of tuition. My parents saw that $40,000+ a year figure and said no way. They didn't straight out say no, they agonized over it for a while because they wanted to give me everything. But when it came down to crunch time, it was a no. And by that point all the other college acceptance deadlines had passed (4 other schools I was accepted to) except my in-state college choice. So in-state it was. A mere 120 miles from home. Not ideal, but my bestie at the time went there, so it would suffice.
And as much as I wish I'd been able to go to one of my other top choices, I do not regret going to Western Washington University. It kept me in-state for a job, which ultimately led me to meeting Kellen. And the rest is history!
My past relationships.
I had some great relationships before I met Kellen. And there were some bad ones. And some were just….blah. I used to be the girl who hated to be alone. I think that's why I stayed in some relationships longer than I should have. And I usually played second fiddle to the person I was with. I put their needs before my own. That was until I met Kellen, and he showed me how I deserved to be treated and ultimately swept me off my feet. But those relationships showed me what I did and didn't want in a man, and then I found my perfect match.
Starting this blog.
I never in a million years thought I would be a blogger. I had no idea what blogging was until a few months before I started A Touch of Grace. But I began reading a few blogs after finding a few pins on Pinterest (good ol' Pinterest), and I was inspired. At the time I had been feeling like I needed an outlet for myself and blogging was it! Fast forward a few years and I've met some wonderful women, built an amazing online community and love what I do.
I get asked all the time what blogging is, what I write about, how I make money, etc. And although it's a bit odd to some, to many it sounds awesome. And it is awesome.
Having EJ
Oh the irony. I swore up and down for years that we would never have another kid (I even wrote a post about it). Then a year later I started to sort of want a baby (wrote about that too, ha!). But really, I never thought we'd have another kid. Ever. I don't know what changed in me, honestly. Just one day I started to feel it. And so did Kellen. And then nothing happened for a long time. Then finally it did. And I wouldn't change a thing. He is the best. He completes our family. I couldn't imagine our lives without him.
Making my health a priority.
I've written about this many times, but my first priority in life is my family. My second is my health. I put a lot of effort into eating well (most of the time) and making time to workout. It doesn't always go as planned; lately my workouts have been max 20 minutes because Kellen is constantly traveling and EJ will only last that long without getting bored. I should try to workout while he naps, but that's my work time. So I just try to eat better and fit other activity in throughout the day. Luckily I run up and down our stairs about 30 times a day, so that helps.
But really, we only get one body. So I choose to make sure mine is fit and healthy.
Having long hair.
I know, a totally random one. But listen, I've had long hair my entire life. My childhood friends can attest to this. My hair was practically to my bum in high school. I've never dyed it (gasp! I know, not once in my life has color touched my virgin hair) and I didn't cut it short until college; and even then it was shoulder length. I've maybe only cut my hair above my shoulders once or twice, and each time I regretted it after a hot minute.
Fact is, I love my hair long. I don't care if my cut isn't "trendy" or if people think I'm too old to have long hair. I like it; it makes me happy. End of story.
Buying our home.
I go back and forth on this one sometimes. When I got pregnant with Little A, I owned a condo, but we were living in one of my grandma's houses, helping her fix it up. When I found out I was pregnant, I knew we couldn't stay there (lots of issues; the heat didn't work for starters). But I didn't want to go back to the condo because I didn't think we would have enough room. So we spent literally my entire pregnancy looking for a house. Seriously, we moved in the day before she was born.
The market was down but we still kept getting outbid on houses. We also wanted a specific area for the schools so that limited our selection. We finally found our house, and while it's not exactly in the area we wanted, it was close enough. But it was at the very top of our budget, and while there are times I think we could have done with less house, I am so happy with it now. I've grown to love the area more and more. Everything is within 2 miles of our house: grocery store, 4 Starbucks', the kids' doctor, restaurants, Costco (and coming soon a Home Goods!). It's all so close. Yes it's the suburbs, but I rarely have a reason to go into the city. I got it all right here.
Leaving my awesome job of 7 years to work part time.
After Little A was born I went back to work part time. And after a few months my bosses wanted me back full time. I said no, they said yes, I said screw you I'm leaving, and they said fine. It was a huge leap of faith for me to leave my cush job for a part time job at a company that couldn't have been more opposite of my former employer.
And for the first 6 months I hated it. I seriously cried almost every day. The company was so different, the area I went to was so different, the people were so different. I started looking for other jobs, I talked to people about going back to my old company. I was miserable. But when I hit that 6 month mark something changed. I had been told if you can make it through the first 6 months you'll stay, and they were right. I stayed 3 years almost to the day, then left to raise my babies. It was a great experience and I really do miss it sometimes.
Getting engaged after less than a year of dating.
When I tell people Kellen and I only dated for about 6 months before we got engaged they are shocked. Then I tell them my parents got married after 4 months of dating and have been married for 35 years, and they are even more shocked. But honestly, I knew from the minute we got together that he was the one. I just knew. So yes, we dated less than a year, but we had a year long engagement, so it wasn't like I didn't "know" him. He is my perfect compliment. And yes, he drives me crazy sometimes because he's always so damn happy, but that's also top 3 reasons why I love him.
And that's 10. I really don't have a lot of regrets in my life. Yes there are a few doozy's, but I'm really happy with the life I lead. It may have been a rocky road to get here, with lots of peaks and valleys, but that's life. It's what has shaped me into the woman I am today.
What is one major life event that you have no regret over?