If you have a bunch of empty essential oil bottles laying around but you don't want to just toss them, here are 6 ways to reuse empty essential oil bottles.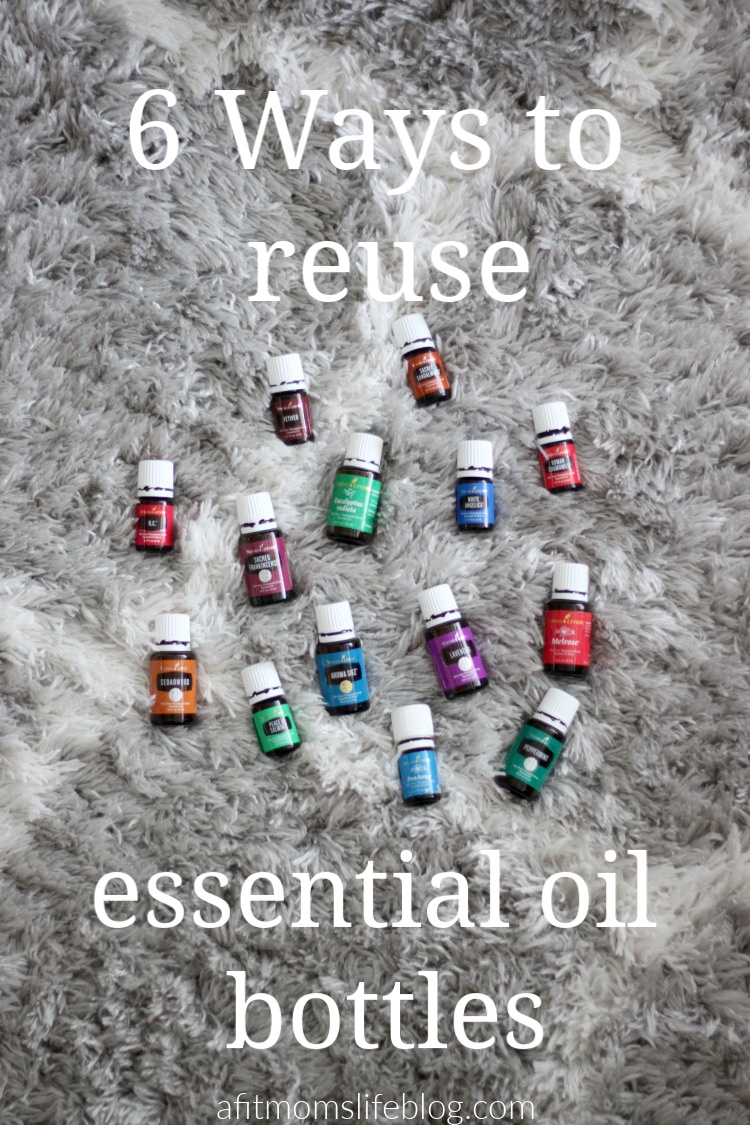 Our family uses essential oils daily. That means we are using up our oils on a consistent basis. With consistent use comes a lot of empty 5 ml and 15 ml glass bottles. If you're like me, then you hate to just toss them.
Over the years we've found some great ways to reuse our essential oil bottles.
Here are a few of our favorites ways to reuse empty essential oil bottles.
Create your own DIY custom blend
Why spend money on special roller bottles when you can use the bottles you already have on hand! All you need are some roller filaments (like these ones, make sure you get metal rollers, don't get plastic)! You just add your essential oils and a carrier oil if you like, put a roller filament on, and you're good to go!
Store carrier oil for on the go use
This is the best if you are traveling. Just boil an empty bottle to clean it out (more on that below), fill it with carrier oil and put it in your travel bag with your other oils. This saves you from having to carry around a huge bottle of carrier oil with you when you travel, or anytime you may need to dilute an oil on the spot.
Infuse epsom salt with the last few drops
My kids love epsom salt baths. And usually there are a few drops left in the essential oil bottle that can be absorbed by the salt. Just pour the epsom salt in an empty mason jar, stick the empty essential oils bottles in the jar upside down, and boom! You have bath salts that smell amazing!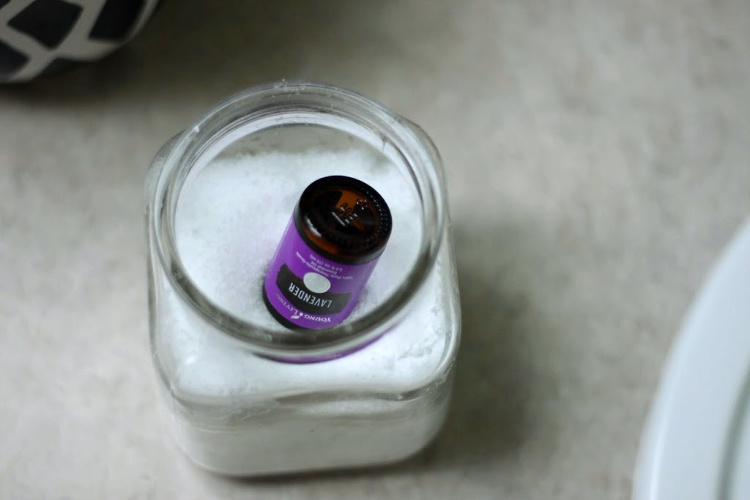 Share your oils with friends
Have a friend who's interested in essential oils? Place a few drops in your empty bottle and let them have it! You get to share the love and not give away an entire bottle of oil.
Use them as a deodorizer
Stick a cotton ball in the bottle to soak up the last few drops. Or stick the empty bottles (standing up) in empty drawers to freshen them up.
Make your own flavored toothpicks
Great for peppermint and Citrus Fresh. Just place the plain toothpicks in the bottles for a day or two to soak up the oil and you have some tasty post-meal toothpicks!
How do I clean my empty essential oil bottles?
To clean your bottles, peel off the label as best you can, remove the lid and the reducer (the little plastic piece that sticks in the bottle), and place all the pieces in a pot of warm water with half a capful of Thieves Household Cleaner. Soak for 10 minutes, then use a drop of lemon oil on a cotton ball to remove any sticky residue left by the label.
Easy peasy!
These are just a few of our favorite ways to reuse our empty essential oils bottles. I love how versatile even empty bottles can be! What is your favorite way to use your empty bottles?