Summer is just around the corner, and if you're anything like me, you don't want to lose all the progress you made on your health journey so far this year. To keep the momentum going in these warmer months, I'm sharing some of my favorite summer must haves for a healthy lifestyle. Check them out!
In your neck of the woods it may already feel like summer! But we still have a few months until the official start of the season. Some parts of the U.S. even skip right over spring and go straight into the hot weather. Summer is a time when we slow down, enjoy the sunshine and play outdoors; and we sometimes let all the hard work go so we can really "enjoy" ourselves.
Here's the situation: You've worked hard this year to eat healthy, exercise and really focus on living a healthy lifestyle. You don't want to lose momentum and you really want to keep your focus on living a healthy lifestyle.
Vacations, lack of routine, spending time with friends BBQ'ing; all these things can lead to us being thrown off our healthy lifestyle game. If you want to continue to work on living a healthy lifestyle this summer, I have some of my favorite must haves for doing just that!
No need to worry! I've given you 10 of my favorite summer must haves so you can keep your healthy lifestyle going all summer long!
Here are some of my favorite summer must haves for a healthy lifestyle.
Water
I really don't think I need to explain this one. Water is essential to life. And in the summer months when it's warmer out, our bodies are losing more water that needs to be replenished. Upping your water intake during the summer will help ensure that you stay hydrated, your skin looks better and you feel less bloated (hello bathing suit season!).
Bulletproof Collagen Protein Bars
Collagen is one of the building blocks of our bodies. Bulletproof's Collagen Protein Bars are the absolute best collagen bars I've ever tasted. They have no artificial ingredients and each bar has less than 2 grams of natural sugar (zero added sugar)! The texture of the bars is similar to shortbread (and their vanilla collagen bar tastes like a shortbread cookie…yum!). The lemon cookie collagen bar-my new favorite-is flavored with lemon oil. Y'all know how much I love my essential oils!
Bulletproof Collagen Protein Bars keep you full longer because they are packed with healthy fats and 11-13 grams of grass-fed, organic collagen protein. Also, because they have no artificial sugars, there is no sugar crash after you eat.
Like I said before, collagen is one of the essential building blocks for our bodies; especially those of us who live active lifestyles. I've written all about the importance of collagen, and it's something we need more of as we age and our bodies naturally start to lose collagen.
Bulletproof takes no shortcuts when it comes to delivering amazing, high quality products. And their Collagen Protein Bars are no exception. My favorite flavors are lemon cookie and chocolate chip cookie dough (but I've heard their apple pie is amazing…with real organic apples in it!).
Homemade Trail Mix
I love to make my own trail mix with unsalted nuts, goji berries and dark chocolate chips. I stick two servings worth in my bag to have on hand. Summers can be just as busy as the school year, and keeping this shareable snack for me and the kids makes it so I don't have to share my Bulletproof bars. 😉
Toxin-free outdoor spray
Summertime is when those little pests come out in full force. My favorite outdoor spray is all natural and smells amazing! No one wants to be spraying a bunch of artificial chemicals on their bodies when they've worked so hard on being healthy all year.
A good book
Being healthy is more than just eating right and exercising. Mental health is part of our overall health and wellbeing as well! One of my favorite things to do in the summer is let the kids play in the sprinkler while I watch from my chair with a good book in hand. It's always good to exercise our brains and grow our knowledge. If you need some recommendations for new reads, check out the list of my top 10 personal development books.
Exercise Bands
If you plan to travel this summer, then you need a set of exercise bands. I swear by exercise bands. They take up almost no room, so they are easy to take with you anywhere. Heck even if you don't have plans to go anywhere you still need these bands. I think I've gone through at least 3 pairs over the years as I use them so much.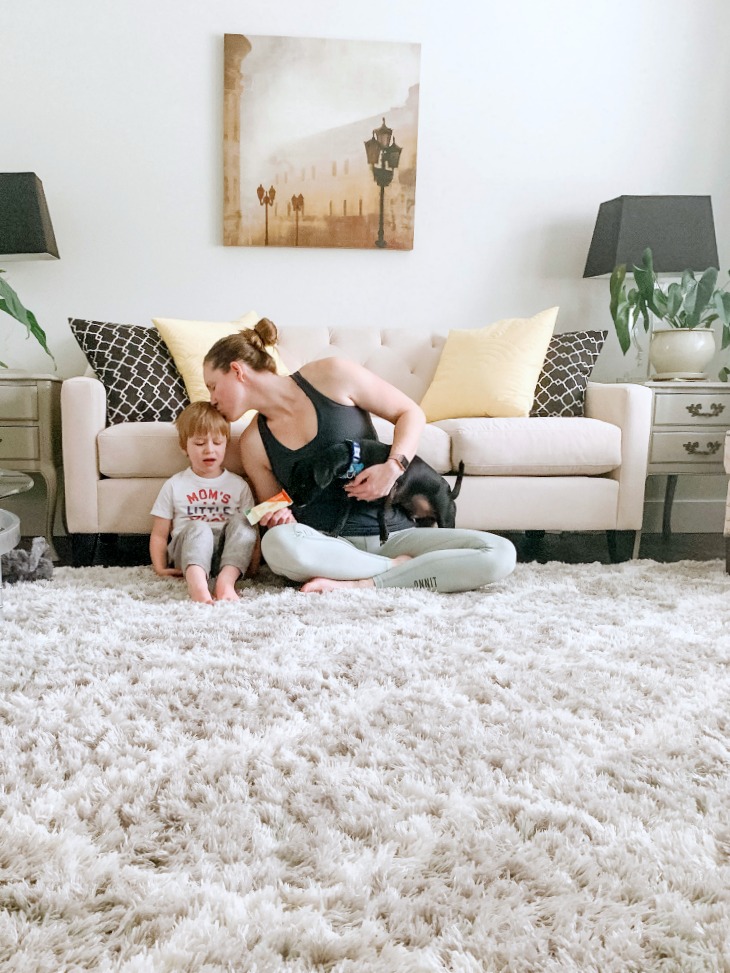 Bulletproof Coffee
Obviously I love Bulletproof. Their cold brew coffee is my go to on road trips. I love cold drinks in the summer, and Bulletproof makes it so easy to take their cold brew coffee with you everywhere. It provides sustainable energy with no sugar crashes (because it has zero sugar!), contains Brain Octane Oil to power your mind and curb cravings, and it tastes so good! My favorite flavors are vanilla and caramel. The also have cold brew with collagen! 15 grams of collagen to support healthy hair, skin, nails and more.
Sunscreen
When we're baring more skin, we need to be lathering it up with sunscreen. Vitamin D is amazing for our bodies, and getting it naturally through the sun is the best source; but we can't forget that too much sun ages the skin and can cause premature wrinkles. Not to mention that burning increases our risk of skin cancer. A few of our favorite non-toxic brands include Badger, Blue Lizard, and Babo for a good spray sunscreen.
Wide-brimmed Hat
Or any hat really. I was a child who was terrible at applying sunscreen. I don't know if my parents just didn't instill the importance of it in me (probably not because my dad tanned like no other and never burned), but I am a fair skinned person and I burn easily. I've had so many burns on my face and chest that now I prefer to wear a hat to better protect myself from too much sun exposure. Apply a face-friendly sunscreen, put on a hat, and enjoy a good book while the kids play. Now that sounds like a perfect summer afternoon to me!
Good shoes
Take advantage of the nice weather and get outside to exercise! Having good running shoes, or cross-trainers will keep your feet blister-free as you log those miles outdoors. Make sure you know how to choose the right shoes for your workout.
Another option is to get yourself some good hiking boots or shoes and hit the trails! The summer is the perfect time to get away from all those gym treadmills and ellipticals and take the family on a hike.
These are just a few of my favorite summer must haves for a healthy lifestyle. Whatever your summer looks like, make sure you don't let all your hard work this year get derailed by too many mojitos or barbecue chicken wings.
Thank you Bulletproof for sponsoring this post! All opinions are 100% my own.