Jazzercise's new on demand platform will have you breaking a sweat while having fun. All in the comfort of your own home!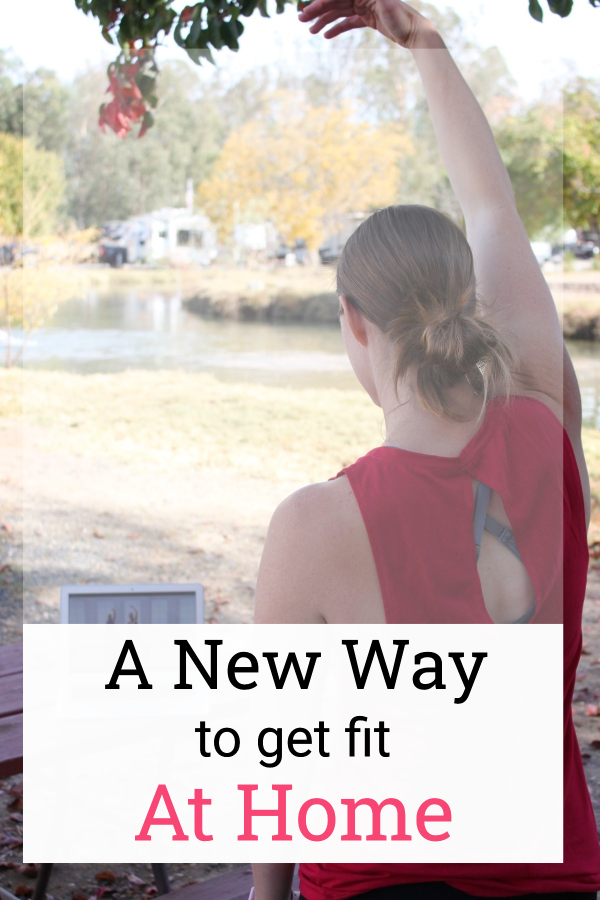 This post is sponsored by Jazzercise On Demand. All opinions are 100% my own.
Traveling full time definitely has it's perks. We get to see new places, experience new things, and meet new people. We love the lifestyle we lead. But I have to admit, finding time to exercise, plus not having a traditional gym like I used to go to, has been a challenge for me.
I love being active. I enjoy exercise, and have found a few different ways to stay fit on the road. I carry a set of dumbbells, bands, and a TRX. But I hadn't found something that I could get hooked on, until now…
Enter Jazzercise On Demand!
Jazzercise On Demand is the company's first on demand video subscription service! They have taken their 50 years of knowledge in aerobic dance fitness, put it into an online platform, and now you can attend a Jazzercise class in the comfort of your own home! You can stream videos from anywhere via their easy to use app or website. Sometimes we just can't get to an in-person Jazzercise class, making this the perfect alternative for people who are looking for a fun way to burn calories and get fit.
If you've never taken a Jazzercise class, you are in for a treat! Their classes are high energy and so much fun! I burned over 500 calories at my first Jazzercise class!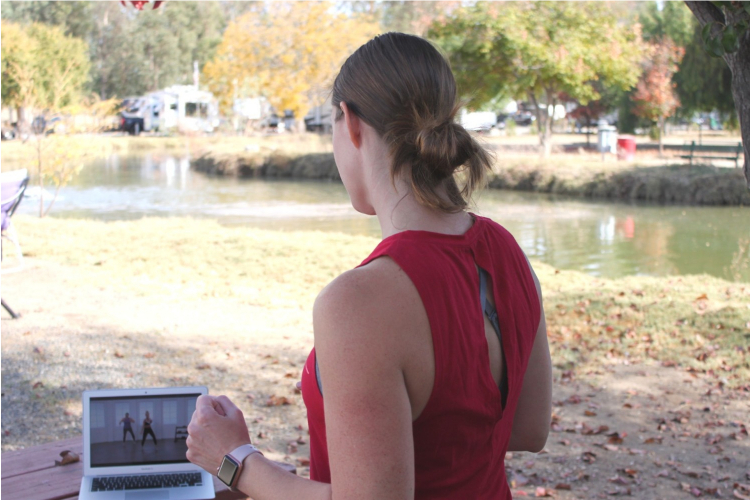 Here's what is included with Jazzercise On Demand:
-10, 20, 30 and 40-minute classes offering a variety of choreography, targeting different muscle groups and fitness styles (dance, strength training and more).
-They release new classes every week, so there's always something new for you to try out!
-The platform comes in both an app and a website!
-The videos are easy to follow and all workouts are set to fun, lively music.
You can get access to the app and website for $19.99 a month. Access for the website only is $195 for the year. That's a little over $16 a month for access to dozens of workouts and new content being released weekly.
So, what did I think of Jazzercise On Demand?
I have previously attended an in-person Jazzercise class and got one of the best workouts! I have to say, the online classes are just as good as the in-person ones! I love that they have a variety of durations (10, 20 30 and 40 minutes in length), as well as workouts that are traditional dance cardio and strength based. They also have warm up, cool down AND stretching videos, which they call their "Restore" videos. The website is easy to navigate so you can find exactly what you're looking for.
I love Jazzercise's approach to the 10 and 20 minute videos. Sometimes we think we have to get all our exercise in at one time. But that is not the case! We can break it out into 10 and 20 minute sessions, do 1-2 of those during the day when we have the time, and viola! You got a good workout in at your convenience!
Are you ready to try Jazzercise On Demand?
If you are looking for a fun, at-home fitness plan, you can get started with Jazzercise On Demand right now for just $14.99 a month! Use the code THVIP at checkout for this special deal.