If you're trying to find a way to kill your sugar habit these tips will help get you started.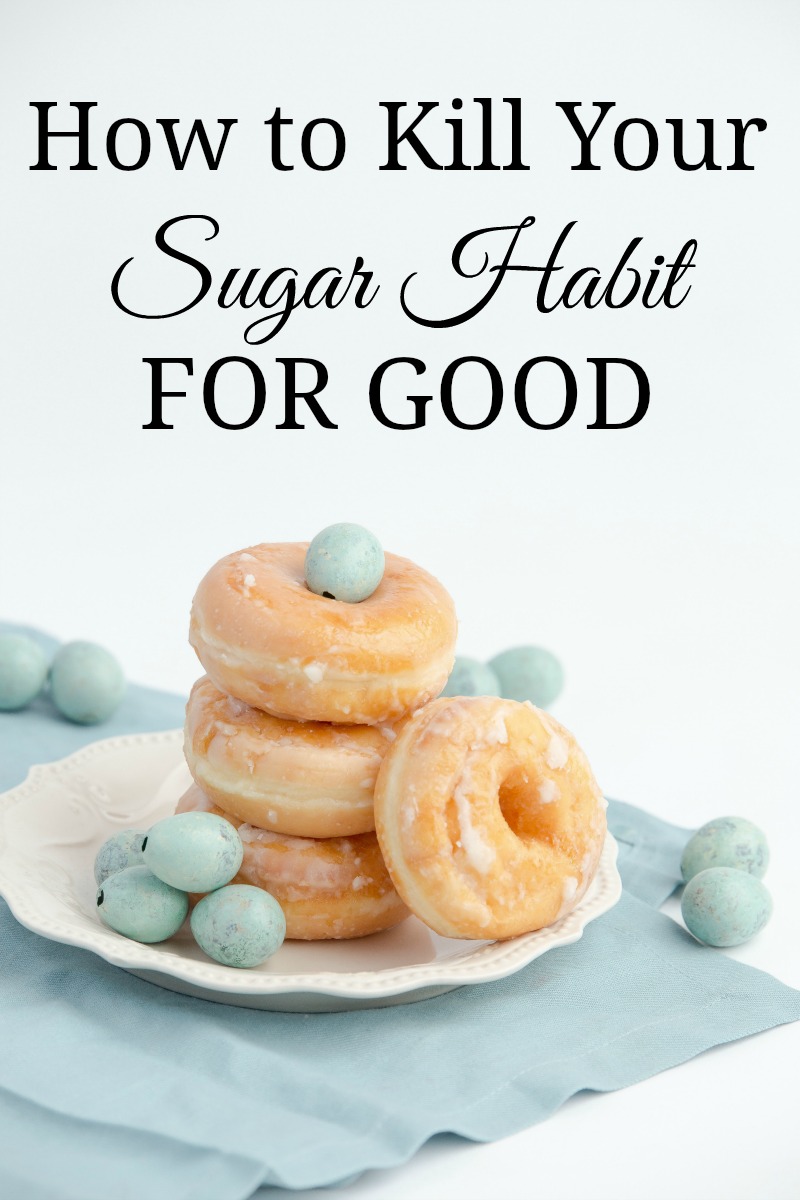 Have you ever gone on a cookie binge? Or maybe you ate an entire carton of ice cream. And although it tasted amazing going down, your stomach is mad at you. You feel sluggish and gross and you 100% regret eating that food. I like to call it a sugar hangover. The problem with eating sugar is that the more you eat, the more you crave. Yep, true story. Refined sugar triggers the same parts of the brain as drugs, alcohol and smoking. It's a drug. And guess what else? Sugar ages you! A 2014 study by the American Journal of Public Health found that sugary drinks like soda speed up the body's aging process by shortening the length of your chromosomes. So if you down a can of soda, your body ages faster. No one in their right mind would want to age faster!
Confession time. I used to have a major sugar addiction. When I was in high school, I ate more sugar each day than one person should consume in a month. I'd eat a candy bar for a snack between breakfast and lunch, have a diet soda with lunch (the worst!), and eat more junk in the afternoon before tennis or cheer practice. I didn't take care of my body like I should have. Of course at the time I didn't know it was a true addiction; but looking back I can't believe all the crap I put into my body.
We all know that sugar can be attributed to many health-related conditions. Eating too much refined sugar has been linked to cancer, liver damage, heart failure, and other serious conditions. Many times we're eating sugar and don't even know it thanks to hidden sugar found in processed foods. Sugar provides no nutritional benefit to the body at all.
But cutting sugar out can be HARD. Because many of us are addicted, killing an addiction takes time and dedication. Here are a few tips to help you get your sugar addiction in check and enjoy those sweet treats in moderation.
Here is how to kill your sugar habit for good.
*Affiliate links included at no extra cost to you.
Track what you eat.
Figuring out how much sugar you're taking in on a daily basis could be a huge eye opener for some. You think that mocha you're getting each morning is just coffee? No, it's sugar and milk with a little bit of coffee. If you can track what you're eating, then you can easily start to cut out the sugar laden foods. According to the American Heart Association, the average woman should eat no more than 6 teaspoons of sugar per day (100 calories); the average man no more than 9 teaspoons per day (150 calories).
Choose wisely.
If you're going to eat a sugary treat try to limit what you're eating. Choose items that have natural sweeteners, like Stevia and honey. Honey also has some health benefits like alleviating allergies and boosting memory. Our favorite brand of Stevia is this one.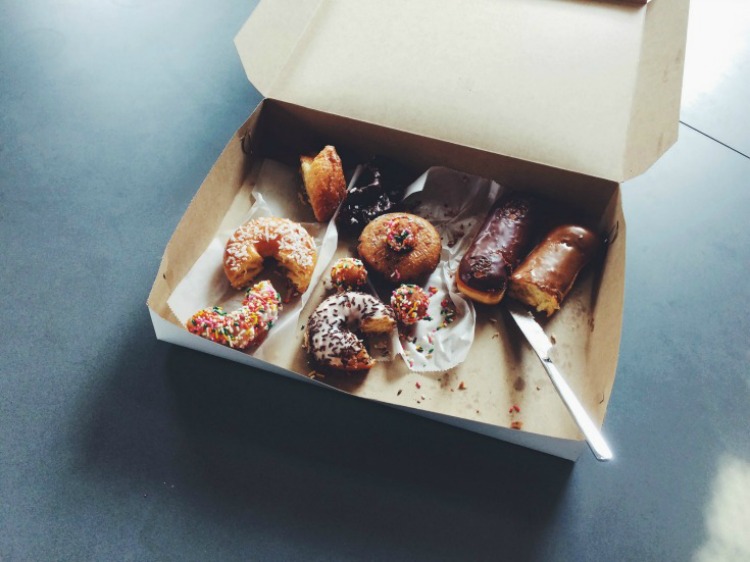 Don't reach for sugar when you're hungry.
When you're famished and need something quick to eat, you're more likely to grab something sweet. Have some prepared snacks in the fridge and pantry, like nuts and berries, that are easy to reach for when those hunger pangs kick in.
Realize that cravings could mean something else.
A lot of times when we are hungry and craving foods we're actually dehydrated. Drink a glass of water and wait a bit to see if the craving goes away. More times than not it will. I'm obsessed with my Hydro Flask water bottle. And I love that they have so many fun colors!
Don't dwell on what you ate.
So you did it. You ate 2 doughnuts and now you feel like shit. Well guess what? It's in the past. Nothing you can do about it now! So don't dwell on the extra calories you just ingested and focus on what healthy meal you're going to eat next.
Think you may have a sugar addiction? Check out these tips for beating the white killer.
Click To Tweet
Don't do it at night.
Sugar at night is going to turn to bad fat in your body. The problem is that's when most people eat and crave sweet treats. If you must have something sweet, eat it in the morning or after a workout. Your body is more likely to use it as fuel during these times than store it as fat.
Try fruit instead.
Fruit is naturally sweet and a great substitute for a sugary treat. Try easy to reach for fruit like berries and apples. A yogurt parfait with berries and granola is just as satisfying and good for you!
As someone who has a sweet tooth, I know that cutting sugar out can be a hard thing to do. Our body goes through withdrawals and all you can think about is having something sweet. But a sugar habit isn't one you want to have. It is terrible for your body and only causes more harm than good to your organs. But once you can get it out of your system, you'll not only feel better but you won't really miss it at all.
What are some tips you have to cut sugar intake?