Woohoo for Friday! We have a jam packed weekend ahead with a BBQ, pool party and ripping out all the flooring in our house (if you're local I'm offering pizza and beer to anyone who wants to come help…just sayin'). Let's just hope it doesn't take us weeks to do that like it took the painting.
When I found out I was having a boy I was first, surprised because I thought we were for sure having a girl, but I was also a little like, "I don't know how to dress a little boy." I remember when Little A was a baby I was so glad she was a girl. Most of the boy clothes I saw were just, eh. Nothing was as stylish as the girl clothes. I loved dressing Little A up and really wanted to enjoy dressing baby boy. Luckily companies have gotten wise over the years and boy clothes have gotten cuter and cuter.
And lucky for me, I found some small shops that sell the most adorable baby boy clothes!
One of my favorite small shops for baby items is Finn + Emma. One thing that really caught my eye about Finn + Emma is that all their clothes are made from 100% organic cotton. You guys, these clothes are so soft! I want to rub my face on EJ's tummy every time he's wearing them! They are made with eco-friendly dyes and all their products are manufactured in fair-trade settings. This gives local people, especially women, opportunity to provide for their families in a safe environment.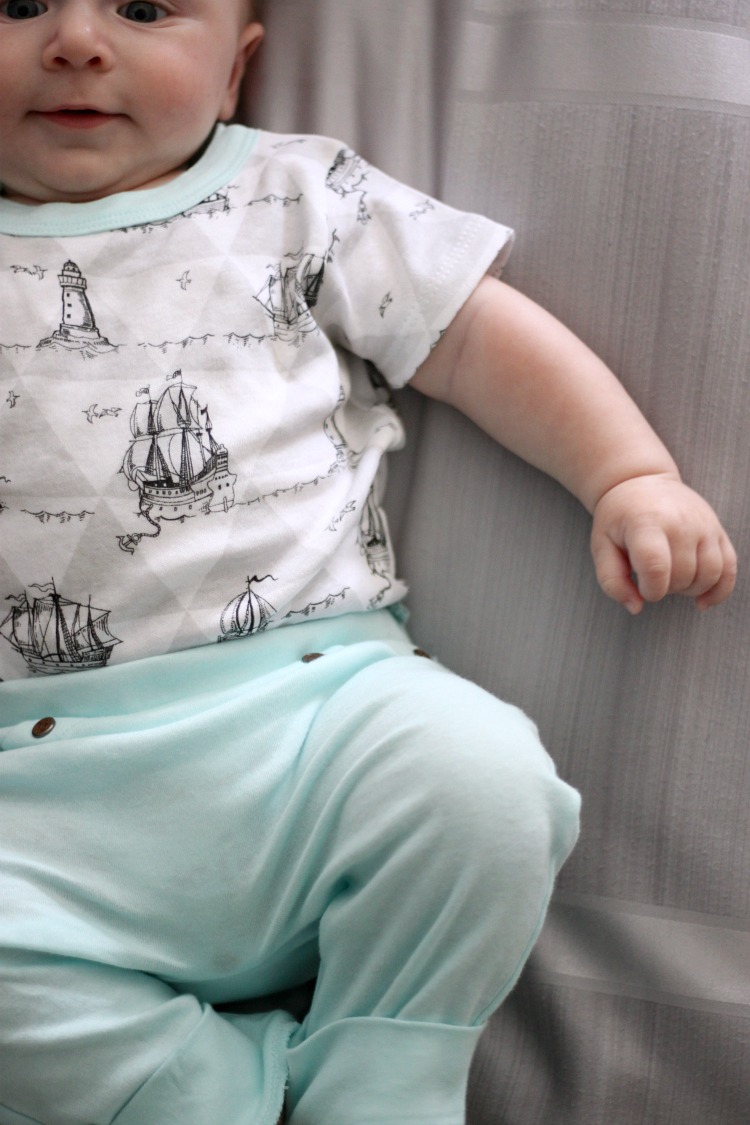 How cute is this ship onesie?! When Finn + Emma gave me the choice of what to get, I knew the minute I saw the ships that I had to get EJ this outfit. I adore this shade of blue and the ships are just so whimsical. I love the detailing with the snaps on the shoulder and pants. Because the clothing is 100% organic cotton, it's super breathable. I've noticed EJ gets really hot in his car seat, and when I take him out his back is sometimes sweaty. But when wearing the organic cotton he stays much cooler.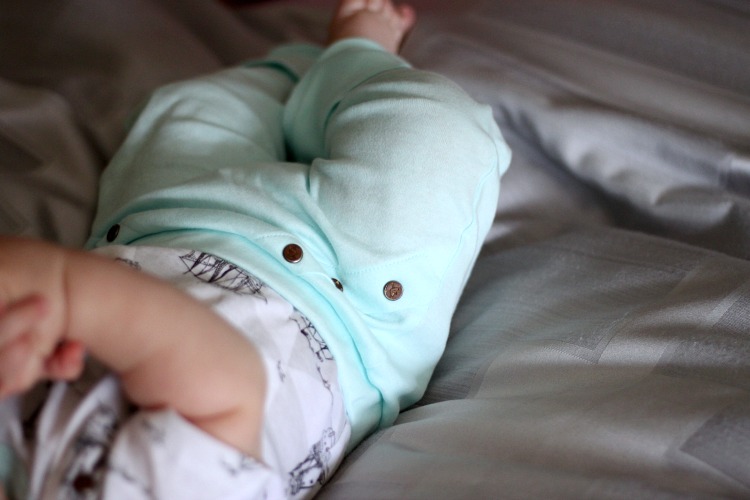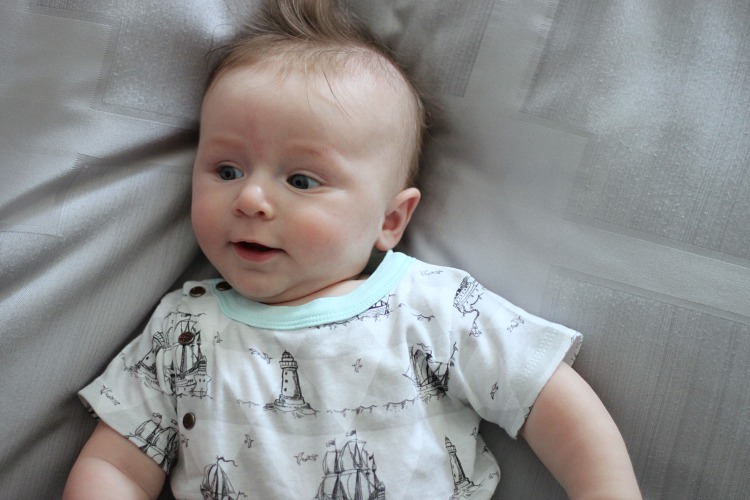 My only complaint is that the pants are dis-proportionally long compared to the onesie. I got a size 6-9 months in both, and while the onesie fits EJ perfectly, the pants are so long that I had to roll them. I guess that just means he'll be able to wear them for quite some time.
I'm finding myself wanting to shop small more and more these days. Being a small business owning family, I like to give back to those that are working hard to make their dreams a reality. So I'm always on the hunt for new, small shops to ogle over. What are some of your favorites?