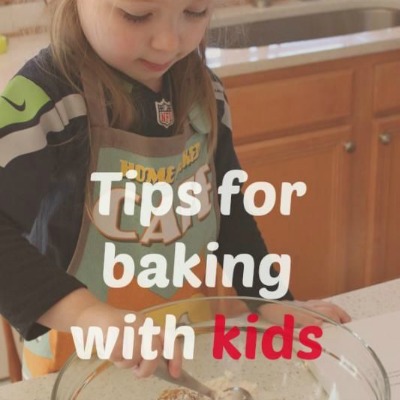 Tips for baking with kids. How to get them involved and have fun together in the kitchen.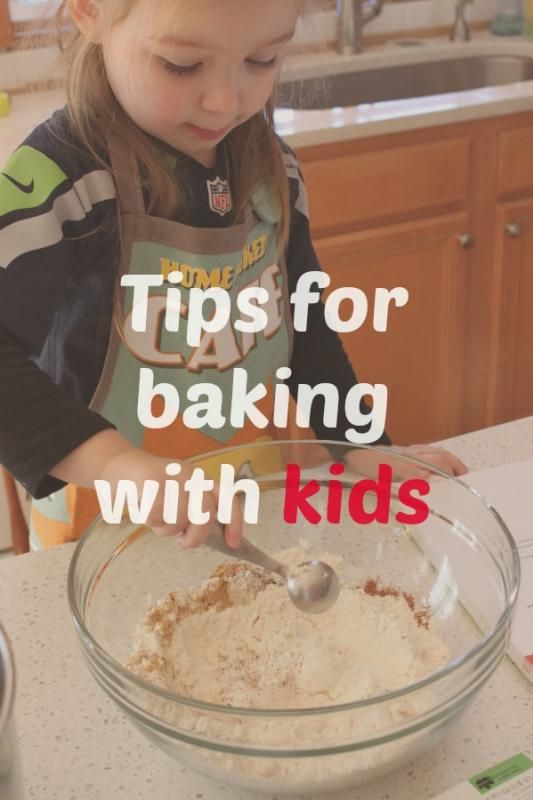 If you've been around here for any length of time you know I bake. A lot. And in the last 6 months or so Little A has really started to get involved. She loves to help measure the ingredients and stir, and I'm sure she'd love to do more if I wasn't so paranoid about her spilling everything all over the kitchen.
I thought it would be fun to give some tips for baking with kids that are fun and an easy way to get them involved in the kitchen.
1. Let them know how they can help. I tell Little A that she can help get the bowls out, help measure some of the dry ingredients and mix when we have all the ingredients in the bowl. That way when it's time to crack the eggs she isn't a hot mess because she didn't get to help.
2. Let them choose the recipe every now and then. I usually give Little A a few choices and let her pick one. For our holiday baking, her and I choose recipes we want to make a month in advance. Letting her have a say in what we make helps her feel invested in the process of mixing the ingredients and baking the goodies!
3. Choose simple recipes with few ingredients. Baking with really little kids is not the time to try that new 20 ingredient turtle brownie bite you've been dying to make. Go for simple recipes like chocolate chip cookies, brownies (homemade or out of a box, but out of a box is usually easier with little ones) or even sugar cookies that they can decorate later.
4. Give them their own bowl to mix in. Sometimes Little A just wants to stir something; even after we're done mixing. When baking with kids it's sometimes easier to let them have their own bowl with a few oats or flour and a teaspoon, and just let them go to town. They're still involved but you can move onto the next step in the baking process.
5. Get them an apron. This gem keeps Little A pretty clean, which of course makes this OCD mommy happy. And she feels like a real baker.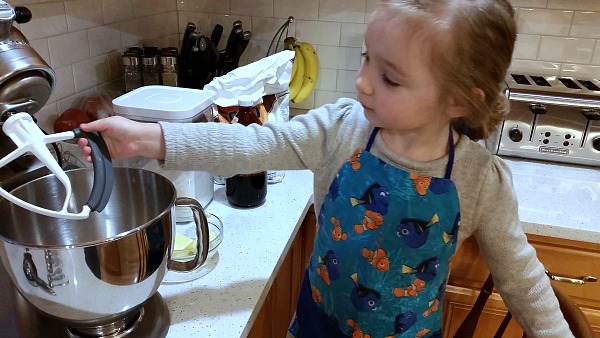 Getting your little ones involved in the kitchen is a great way to enjoy time together as a family. I love sharing my passion with my daughter.
Question of the day: If you have a little one that likes to help in the kitchen, how do you get them involved?