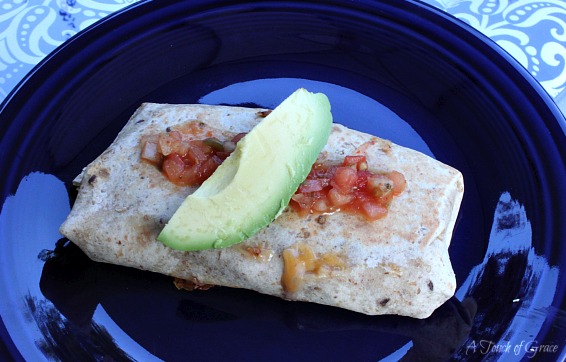 We do a lot of burritos at our house. #1 becuase they're easy and #2 because they are delicious. I could probably eat burritos about 4 times a week and never get tired of them. Anything in a tortilla makes me happy. So in order to keep it the calories down, we created a healthy skillet-style burrito.
Easy Cheesy Burritos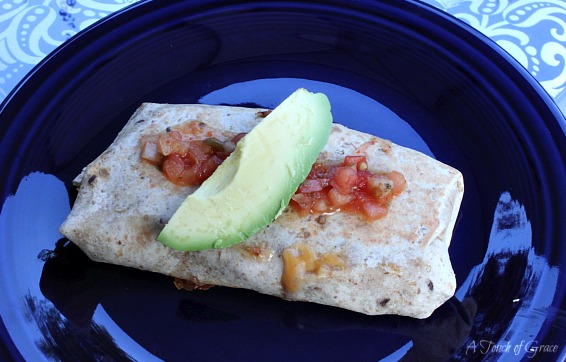 * You'll need 2 skillets for this.

Ingredients:
* Whole grain or whole wheat tortillas
* Roasted chicken, cubed or shredded (you can buy a whole roasted chicken at the grocery store, you know the ones I'm talking about)
* Mexican style cheese
* Black beans, drained and rinsed
* Quinoa (optional)
* Avocado
* Salsa
Directions:
* It's pretty simple, just add all of your ingredients to the tortilla, minus the avocado.
* Roll it into a burrito, sides in.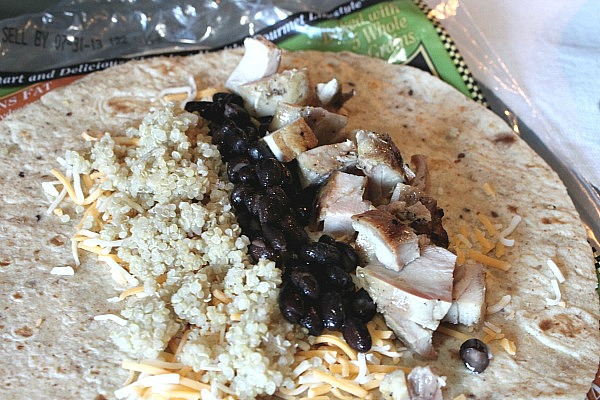 * Place the burrito in one of the skillets and place the other skillet on top of it (ala below picture).
I kid you not. That is exactly how we do it. Now if you have one of those presses that would work as well, but we don't, so we improvise.
* Press down on the top skillet to flatten the burrito a bit.
* Let cook on one side approximately 3-5 minutes, or until it starts to brown, then flip and repeat.
* Top with more salsa and avocado and enjoy!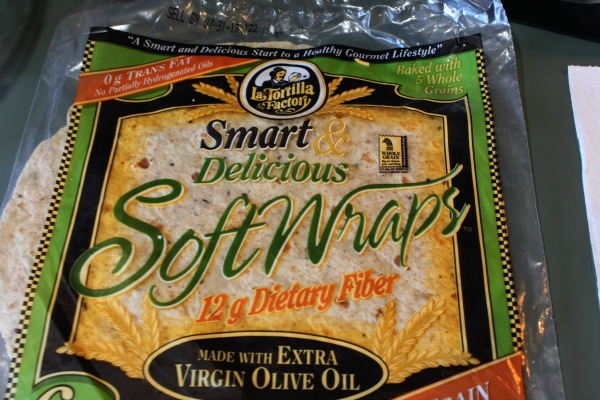 If you aren't sure of what tortillas to buy, these are always my go to. 12 grams of fiber is pretty good for 1 tortilla.
Enjoy your yummy burritos!