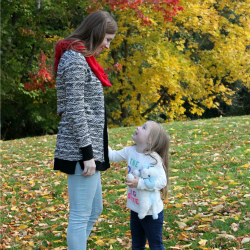 As happens with most things in my life, this one caught me by surprise. When you stop preventing things from happening, then nothing happens for a year and a half, you just kind of assume it isn't going to happen. And you get used to that idea. And accept it. And are good with it because, well, you're living with a terrorist of a 3 year old (really she's sweet, I swear, she just has her moments).
So when that test said pregnant, to say I was surprised was a bit of an understatement. And then the next one said the same thing. And then the sickness kicked in. Oh the joys of pregnancy.
It feels so weird this time around. With Little A, we were trying, I was on drugs to help me get pregnant, and I was overjoyed when I found out I was. But this time the feeling is different. I was still somewhat on the fence about another baby. One day it was "Yes, I think we should." The next it was "I just don't know. Little A is going through a rough time. I don't know if I can handle another kid." And that's the phase I was in when I found out I was pregnant.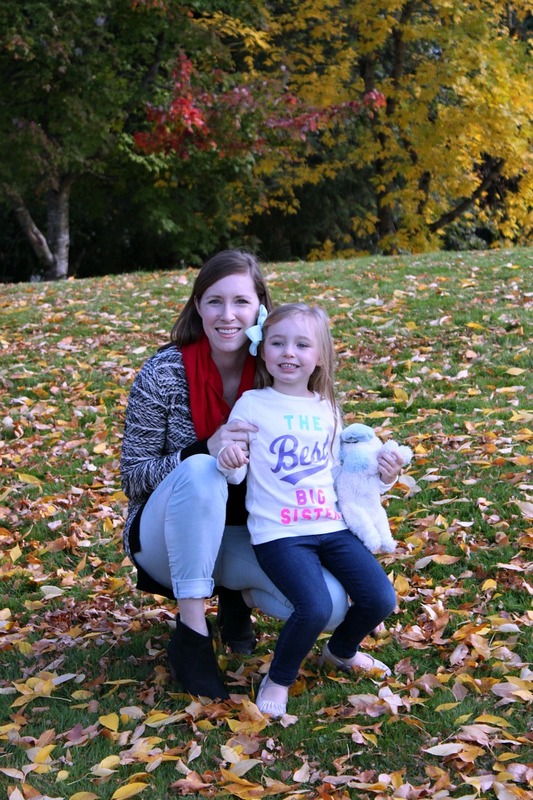 But now I'm feeling more ready and excited. 🙂 Baby is due late March! So Little A and baby #2 will be 4 1/2 years apart. I'm super pumped for the age gap. She'll be such a great helper!
I'm 15 weeks (my roll over day is Saturday, I think, or Friday….chock it up to pregnancy brain that I can't remember at the moment) and finally starting to feel a bit more normal. The first trimester was rough, but not as bad as it was with Little A. I was mostly sick in the late afternoons/evenings this time around and had all the food aversions. No cravings, just aversions. I'm still having some aversions, but they aren't nearly as bad.
And I was so surprised at how tired I was this time around! With Little A I think I took one nap my whole pregnancy. With this one I would try to squeeze in a few minute nap whenever I could the whole first trimester. I was always so tired!
I also got a lot of "Oh, so is that why you quit your job?" And no, that's not why I quit my job. I actually put in my notice before I knew I was pregnant. But it is an added bonus. I'm trying to enjoy pregnancy a bit more this time around (it was not good with Little A).
Sometimes I can't believe I'm actually pregnant. Although the belly is now showing a bit, so I am finally looking a little pregnant.
I won't be doing weekly bump date posts. That's really not me and I don't honestly know if I'd remember to do one each week. But I will update y'all about once a month on the progress and how things are going. I'm excited to share this pregnancy, since I started this blog when Little A was 1 1/2, so there were no pregnancy updates to be had.
The way my appointments line up right now we won't find out the gender until 21 weeks, but I may try to change that and see if we can find out earlier. But Little A is sure it's a girl. Don't even mention that it could be a boy. She wants nothing to do with a boy. She actually gets a little mad if you mention it could be a boy. She did say one day that if it was a boy that would be okay, but has since retracted that statement. K and I don't care either way.
Little A also has names picked out for the baby. If it's a boy (the one day she said it was okay to be a boy) she wants to name it Tarzan. I kid you not.
If it's a girl, she flip flops between Flower, Rainbow and her name. Better than Flapper Wing, which was her first choice way back at week 6.
You think this girl is excited to be a big sister? 🙂