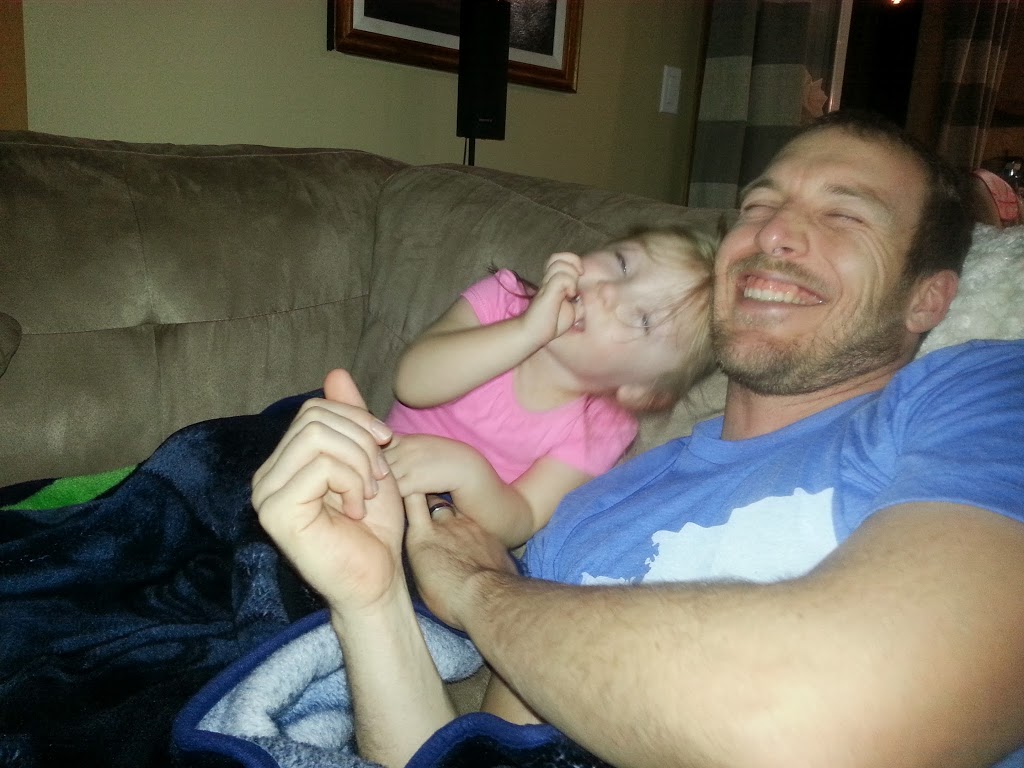 I'm so, so excited for this weekend! We really don't have too much planned, so we're going to spend some time getting out the Christmas decorations! I can't wait to put on the Christmas music and get our house decked out in festive glory!
This guy is finally home from his last trip to India! Little A was pretty excited. Yesterday when he told her he wouldn't have to go anymore she ran over to him and gave him a big hug and kiss. Melts my heart.
Huebie has a happy hour tonight for his new job so my grandma is going to watch Little A for us so I can go too. I'm excited to meet his new team!
Have y'all ever seen a Warren Miller movie? Well if you're a skier or snowboarder and have not, you need to drop everything and go find one right now. You can probably see clips on YouTube. In fact, here you go.
Am I right?! Every year Warren Miller Productions films a new ski movie to get us all hyped up for ski season. You leave that movie so pumped and ready to head to the mountains. I'm always trying to figure out how we can get to some of these places to ski. My hubby leaves the movies figuring out how he can afford to go heli-skiing. Every. Single. Year.
Picked up Christmas Vacation last night at Costco. Probably one of my all time favorite Christmas movies. I'm sure it will be watched approximately 75 times this season.
I picked up a few of these long t-shirts the other day. I haven't tried them on yet, but I'm hoping they cover the goods when I want to wear a cardigan with leggings. Because remember, leggings aren't pants. 🙂
Any big plans for the weekend?
What's your favorite Christmas movie?
Have a great weekend y'all!