Heeeyyyy there! It's Friday and don't we all love Friday?! We're still on vacation but I thought I'd post a recipe for you to try this weekend.
I made these yummy glazed doughnut muffins from Sweet Pea's Kitchen a few weeks back and they were a hit. They have a hint of cinnamon and nutmeg, so they're like an old fashioned glazed doughnut (or donut, however you say it) with a kick.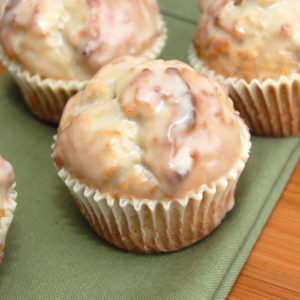 You can head on over to Sweet Pea's Kitchen and get the recipe HERE.
Have a fabulous weekend y'all!