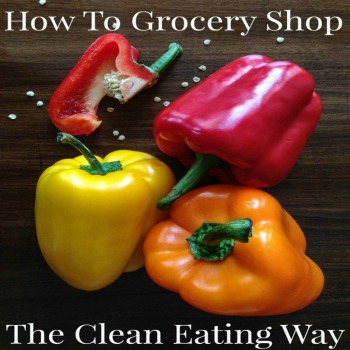 If you're new to clean eating, here are some tips on how to attack grocery shopping.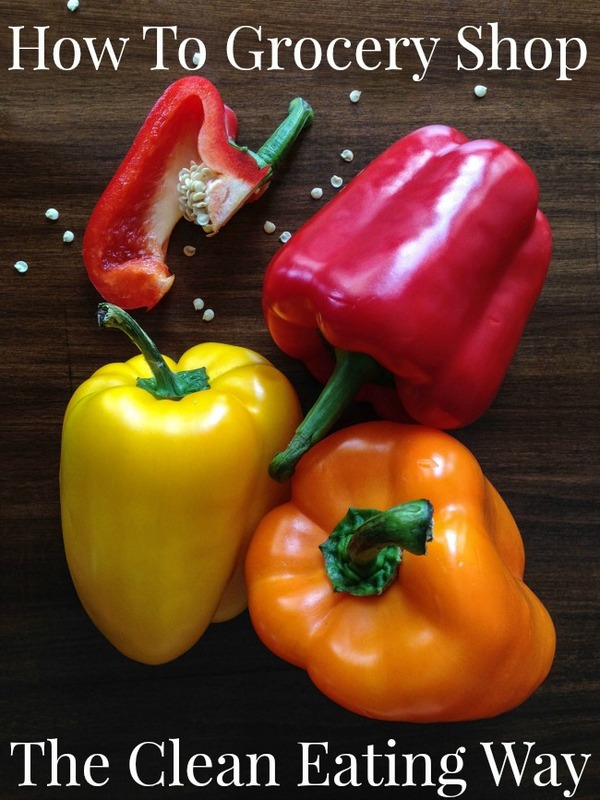 Since Kellen and I implemented clean eating a few years ago, we've really come to embrace shopping for fresh foods. Of course we aren't compliant 100% of the time, and we still have days where we want some pasta or pizza, but most of the foods in our diet live in our freezer and fridge. Now, Little A is a different story. But that's a whole other post.
Implementing a clean eating lifestyle can feel overwhelming at first. Especially when you have little ones that make running to the store almost impossible some days. So having some kid tested and approved items on hand can make those rushed evenings go a bit smoother.
If you haven't read my first post on how to eat clean, be sure to read that first.
My favorite thing about clean eating is that you don't need a lot of ingredients to make a meal. Sometimes less is more. So don't feel like you have to have 40 different veggies, fruits, lean proteins, and spices on hand at all times just to create one or two meals.
Remember tip number 5 from my how to eat clean post and try to stick to the outside of the store. Except for spices and some other clean pantry items, everything in your cart should come from 3 walls of the grocery store (steer clear of the bakery section). 🙂
Here are some of my favorite clean eating foods. This list is by no means 100% inclusive of everything you could eat, it's just what we usually buy at the store and/or farmer's market.
Produce // The bulk of your shopping trip should consist of food from the produce section. Fresh fruits and vegetables are key to planning healthy, clean, whole food meals for you and your family. Try to shop for in season produce as much as possible. Frozen veggies are okay as well.
Some of our favorites are:
– Dark, leafy greens (like spinach and kale)
– Tomatoes
– Brussel Sprouts
– Sweet potatoes
– Broccoli
– Melons
-Avocado (found in the produce section, but considered a healthy fat.)
-Apples
-Berries
More on my full list available in the download
Herbs: Herbs are a great way to add flavor to your meals!
– Parsley
– Cilantro
– Garlic
-Fresh basil
Protein // Try to stick to lean protein when choosing what foods to incorporate into your clean eating lifestyle.
– Chicken breast
– Ground turkey
– Wild-caught fish and shellfish
Dairy & dairy alternatives // A lot of people who prescribe to the clean eating way of life won't eat anything other than raw, unpasteurized dairy because pasteurization is well…processed. But we all live in the real world where raw, unpasteurized dairy is either not readily available or not in our budget. So I say that, in moderation, dairy and some dairy alternatives can be a great source of calcium and with yogurt you can get gut healthy probiotics.
– Greek yogurt
– Almond milk
More on my full list available with the download
Pantry Items // There are some clean eating items that will live in your pantry! Beans and legumes are a great source of vegetarian protein, but be cautious; they may cause some people stomach issues. Yes, some oils are good too!
Grains: Remember that white flour is one of the 3 white evils and stick to nutrient and fiber rich whole grains. Eating grains is okay for some in small amounts, but try not to make them part of every meal.
– Quinoa
– Brown rice
– Whole wheat pasta, bread and tortillas
– Oats
Beans & Legumes:
– Black, kidney, pinto, cannelini, chickpeas are all great sources of protein.
– Lentils make a great soup
Nuts & nut butters:
– Nuts: Raw almonds, cashews, walnuts and pistachios.
– Nut butters: Almond butter
Oils:
– Coconut oil
– Extra virgin olive oil
More listed on the full download
– Avocado oil
– Walnut oil
Sweetners: Use in moderation & stay away from sucralose.
– Stevia
– Pure maple syrup
– Honey
Superfoods: These are some of my favorite items to put into baked goods or easy to grab snacks.
– Goji berries
– Chia seed
– Hemp seed
– Cacao nibs and/or 85% or greater dark chocolate
Tips for how to do clean eating grocery shopping. It's easier than you think!
Click To Tweet
Spices // Variety is the spice of life! And spices add so much great flavor to your meals. Think cayenne, turmeric, rosemary, oregano, thyme, basil, etc. Experimenting with spices can make cooking clean much more enjoyable.
Condiments // I do not recommend you buy any pre-made condiments like salad dressings, ketchup, mayo, etc. But grab these items to make your own dressings and marinades.
– Apple Cider vinegar
– Red wine vinegar
– Rice vinegar
Snacks, drinks and foods for the kiddos // There are some prepackaged items that you can eat! Food for the kids can be tough when it comes to clean eating. But I do my best to find what my daughter will eat and then use them as a go to when she's being picky.
– Hummus
– Lara bars
– Frozen fruit smoothies
– 100% fruit juice popsicles
More in the download
– Coffee (try to limit yourself to 1 cup a day)
If you want the full list of grocery items, they are available in the download below!
Phew! That was a big list! I hope that helps to get you started on your clean eating journey. Once you do it for a few weeks it really becomes second nature.
Question of the day: What are your favorite clean eating foods? Do you have any favorite recipes?