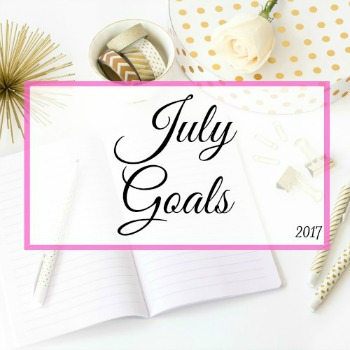 Happy almost July! I love July. Not as much as I love fall months, but the Fourth of July is my favorite holiday. This year we aren't doing anything, since it's on a Tuesday, but I may pick up some small fireworks for the kids.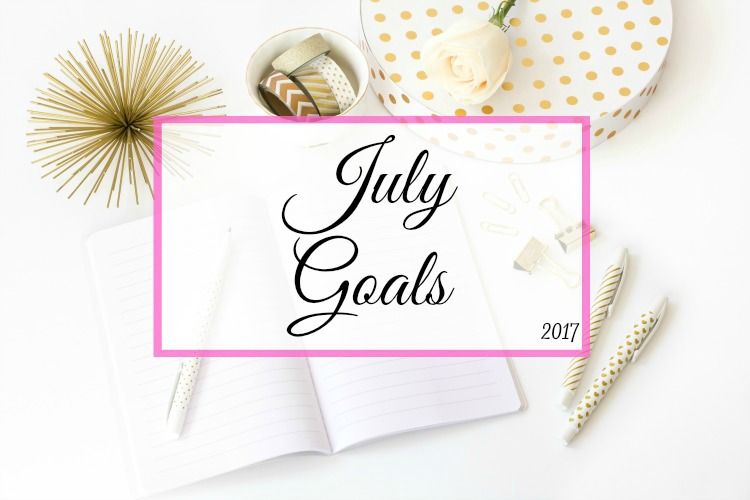 I'm really enjoying my monthly goal posts. They put things into perspective for me when it comes to what's important, and what I should be spending my time on. So many times we get so caught up in our daily lives that we forget to focus on the small, important things. These posts are helping me do just that.
Here's how I did on my June goals.
Celebrate my girl // We had a great month celebrating all of A's accomplishments. She did amazing at both her dance recitals and ended the school year with a perfect score on her assessment.
Get outside // The month started off not so great, but this last week we spent every day outside and it was amazing! I'm so ready for this great weather to continue!
Establish a new schedule // Success, for now. We have a great routine going right now, but that will change starting next week when A's dance schedule changes. She'll also be starting swim lessons again. I'm on the wait list for a class for EJ, so hopefully he will be able to have his own activity soon!
Keep my eating on point // I shared about this in my last post, but changing to a paleo diet has been amazing. I don't ever feel bloated and my body just feels so good! There's a lot that went into us making this decision, so I'll share more in a future post.
Make one new meal // Success! We have a new breakfast, consisting of spinach and sweet onions, ground pork and two over medium eggs. It is filling and so tasty! And both kids like it! Well, A likes the sausage (EJ still eats anything), so it's a start.
Onto the crazy month of July!
Prep A for dance team tryouts // So in late May, A told me she wanted to try out for the competition dance team at her studio. Her dance studio is one of the top 5 studios in the Puget Sound, and take dancing very serious. I asked if she was sure she wanted to do this and she said yes. So tryouts are later this month. Fingers crossed she makes it. She loves to dance so much!
Get EJ into gym class // I'm currently on the wait list at the kids gym closest to us, but there is another gym a few miles away that has an opening. It seems like both gyms have classes that are either 1) during his nap time, or 2) too late at night. So we will see if this one specific time will work. If not, I'll sign him up for swim lessons.
Go to the water park // Or a splash pad, or some body of water. There are a few splash pads near us, so I'm hoping to get to at least one in July.
Girl time // I'm looking forward to some girl time with friends I haven't seen in a while. I don't get a lot of time to myself with the kids, so this will be a nice break for me.
Reach out to brands // I haven't posted a business goal in a while, but this has been on my list for weeks, and hasn't happened. I have a few brands I want to work with, so I want to reach out very soon. I figured if I put it here in writing I'll actually do it, ha!
Sometimes I feel like my goals are boring, but honestly, they are my life. It's busy and full of kid activities and every now and then I get a little time for myself.
What's one goal you have for July?