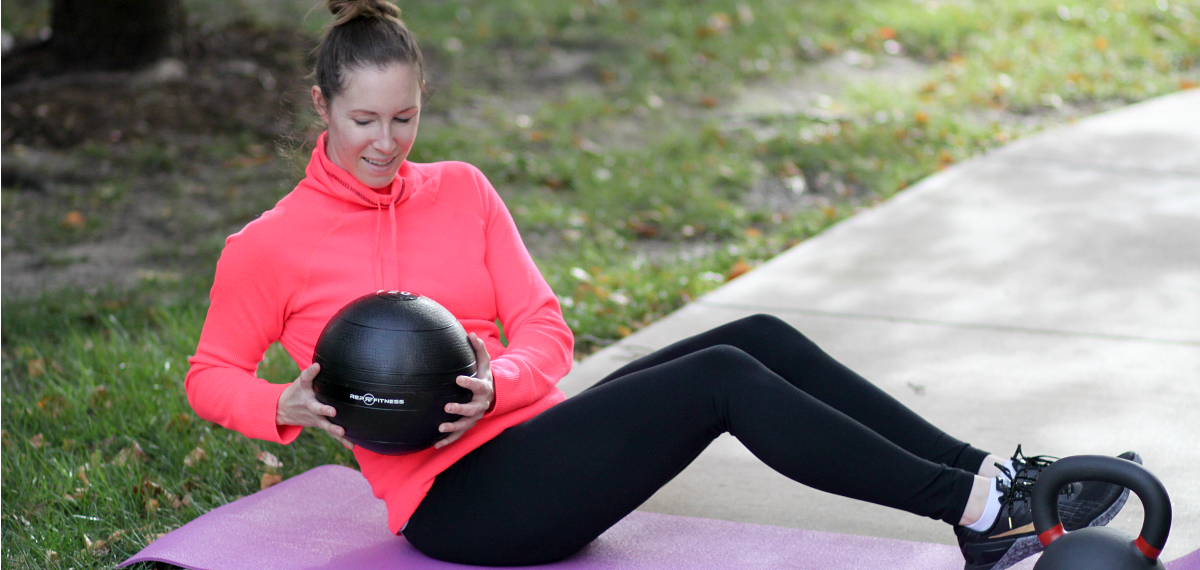 This kettlebell and slam ball circuit workout will get your heart pumping and burn a ton of calories.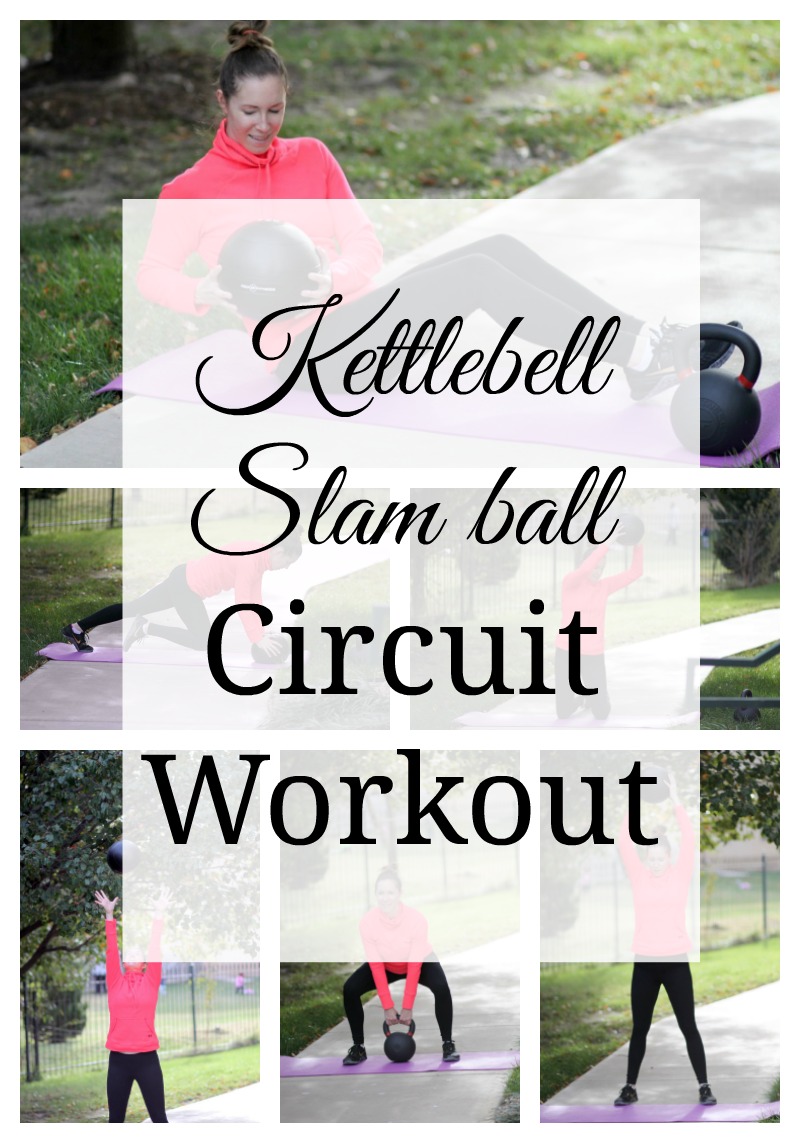 I love circuit workouts.  They are fairly easy to put together, get your heart pumping, your body sweating and burn a good amount of calories in a short amount of time.
This kettlebell and slam ball circuit workout is no different.
Kellen and I love using kettlebells.  They are such a dynamic piece of equipment that you can do a full workout with just kettlebells.  Add in a slam ball and wow, it really takes your workout to the next level.
I'll be honest, this workout is a bit tougher than a lot of my workouts.  But when Rep Fitness reached out to send us some equipment, I knew exactly what I wanted.  They sent us a 70 lb kettlebell and a 20 lb slam ball and we were both so happy.  I'm not gonna lie, Kellen was giddy when they arrived.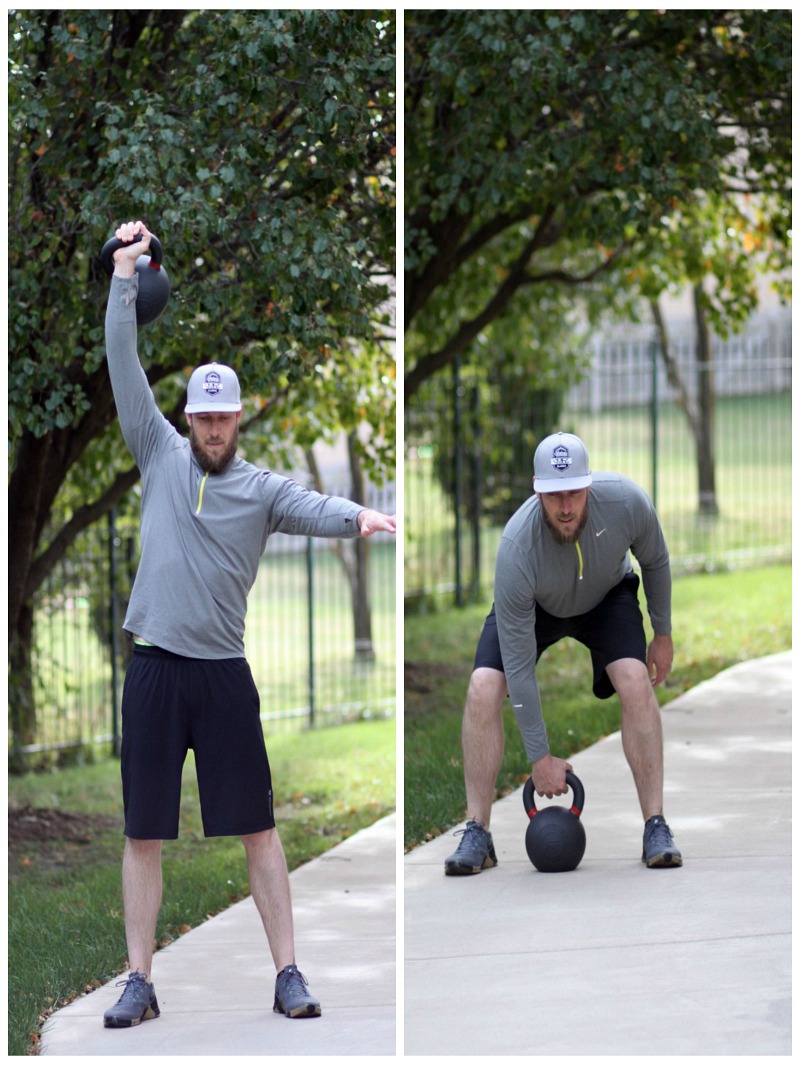 We didn't bring any of our weights from Seattle when we moved, and these two pieces of equipment were perfect for us to have at our place in Wichita.  Now, if we're unable to make it to the gym we can still add some weight to our at home workouts!  And their equipment is seriously the best of the best.  You can tell the quality is there.
The Circuit Workout
For this circuit workout, choose a weight you are comfortable with for both the kettlebell and slam ball. You'll do each exercise for 1 minute.  After each series of exercises you'll rest for 1 minute, then do the next series.  Do the entire circuit twice through.
Burpees on slam ball
Kettlebell goblet squats
Kettlebell deadlifts
Kettlebell swings
rest one minute
Kettlebell high pulls
Russian twists
Rainbow slams
Mountain climbers on slam ball
rest one minute
Offset push ups on slam ball
Squat & toss
Kettlebell clean & press
Front slams
rest one minute and repeat circuit
This is a beast of a workout, but it feels so good when you're done.  And your body will be feeling it the next day.
Thanks again to Rep Fitness for these awesome pieces of equipment!