Happy Friday! Usually we're getting Pin-spired today, but Sheaffer and Shay are doing their 12 days of Christmas so no link up this month. But I still wanted to show you my pin-spired outfit because I loved it so much!
I was originally looking for something really wintery, but then I happened upon this little ditty:

And I fell in love. Easy but classic. I love her almost bohemian-style top and of course the red and leopard scarf. And wide leg jeans are so fabulous. She looks well put together.
And here's my take: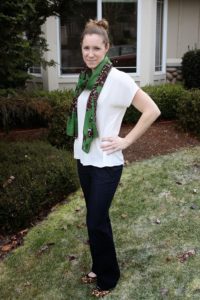 I absolutely love my leopard scarf. The only color Nordstrom has left is
orange
, but it would still be a great addition if you're looking for just a little bit of leopard.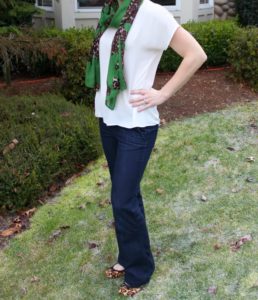 I knew I wanted to use this for a few days, but ran out of time to get pictures, so I threw it on before we hit the road yesterday for a long weekend and jetted outside for some pictures. It was 23 degrees, hence the frost on the grass.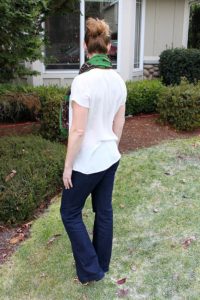 Details:
Silk shirt: Nordstrom, other options
HERE
and a great one from Limited
HERE
(I like the metal closure details on this one.)
Scarf: Nordstrom
HERE
in orange
Have a great weekend!