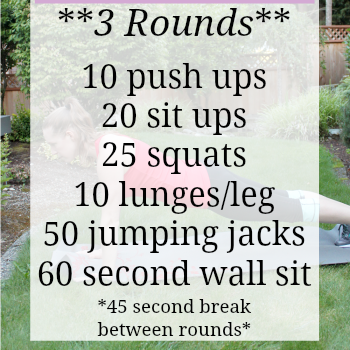 If you're pressed for time but want to get your fitness on, this body weight workout is for you!
We seem to live in a society of perpetual motion these days. We get busier by the day, and I don't foresee that changing anytime soon. So finding time to workout can be a challenge for some, especially if there are children involved, or travel, or even just life in general.
I usually have about half an hour to get a workout done in the evenings after my daughter goes to bed. Most of the time I'd just rather sit and put my feet up with a glass of wine, but I'm trying to push myself more and do something most days of the week. Between my runs and body weight workouts, I'm usually getting some sort of exercise in 4-5 days a week.
This workout is easy to do, requires no equipment, and can be done while you're watching your favorite show on TV.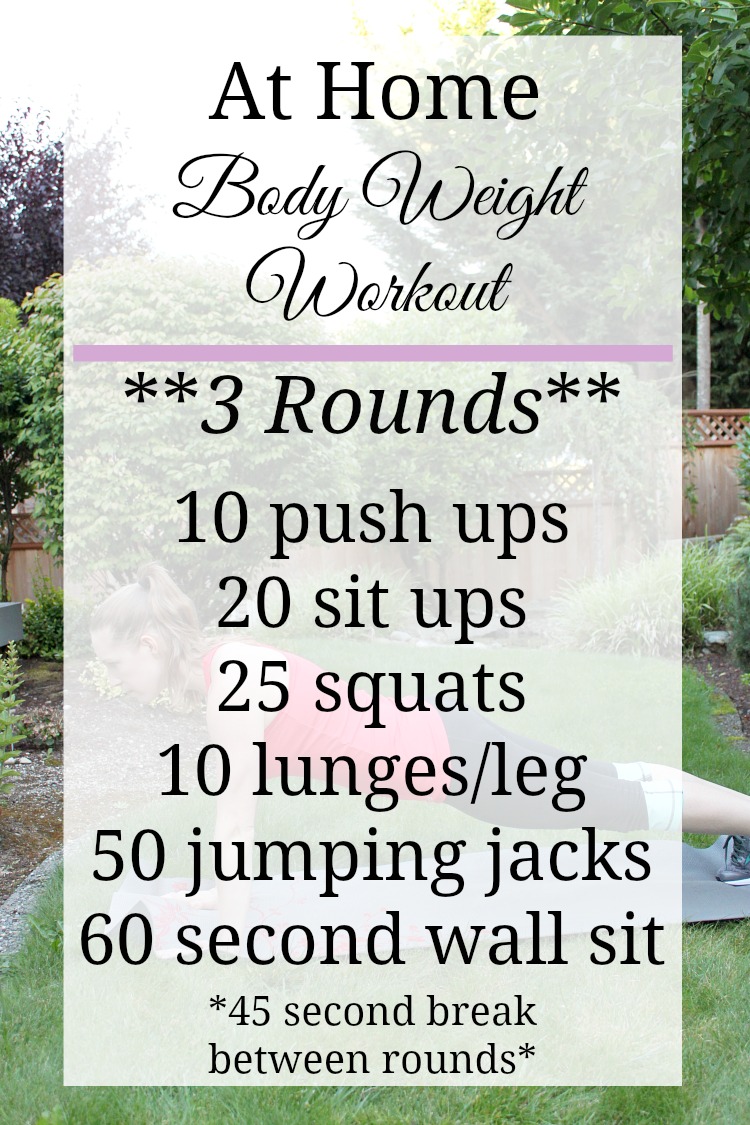 It's just 3 rounds of work, with a 45 second break between rounds. It shouldn't take you more than 10-15 minutes or so to complete.
10 push ups
20 sit ups
25 squats
10 lunges per leg
50 jumping jacks
60 second wall sit
Not too bad, right?! Trust me when I say you can easily do this at home; no gym required.
Body weight workouts are some of my favorites. I love that we can get fit without needing any equipment. Try this workout when you're crunched for time but want to get a little sweat on. A quick calorie burn may be just want you need to get your day going in the right direction.