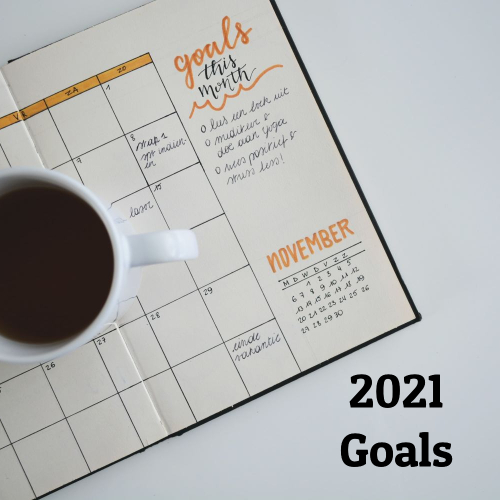 I never expected to only post a handful of times in 2020, but ya know, it was 2020. The joy of blogging sort of faded for me this year. It wasn't bringing me as much happiness as it used to, and since I no longer had a gym to go to or specific fitness targets to identify, I felt a little lost. My life has changed quite a lot in the last year and a half, and that's okay. I mean, our family embarked on the road trip of a lifetime! I can't complain. We grow and change and that is just life.
I typically write a review of the year and goal setting post around this time each year, but honestly I maybe accomplished 1 or 2 of my goals for the year. I know I'm not alone when I say 2020 was ROUGH. But I have hope that 2021 will be better and we will come out of the fog.
So, with that said. I'm going to set a few goals for 2021, and write in my planner to check in on them more than once.
My goals for 2021 are…
Be intentional with my time
I do a decent job, but it could be better. I still mindlessly scroll social media every now and then, and I want that to end completely. I also want to make sure I'm fully present with my kids. Even though I spend every waking hour with them, I find it hard to be present at times as my mind wanders to work or other things.
Buy a second investment property
We bought our first investment property this year, and we are hoping to add at least one or two more to our portfolio in 2021! It's been fun to work on the house, and we even said the other night we wish we could continue this as a full-time gig.
Buy land for a homestead
If you're reading this then you're in on our secret. 🙂 We want to buy land to build and start a farm/homestead. After spending my entire life living in the city or suburbs, traveling made me realize that I need space. Our society has become so disconnected from the earth, that I want a different life for my kids. So we are looking for a place in the west so we can be close to family, but we are being picky. This will be our forever home, so we want to make sure we love the area.
We have had some pretty wild conversations around what we'd want to raise, how big of a farm we want, how involved (hobby farm or turn it into more), and we aren't set on it yet, but we know about how much land we want. Pray that we can find good land that doesn't cost a fortune.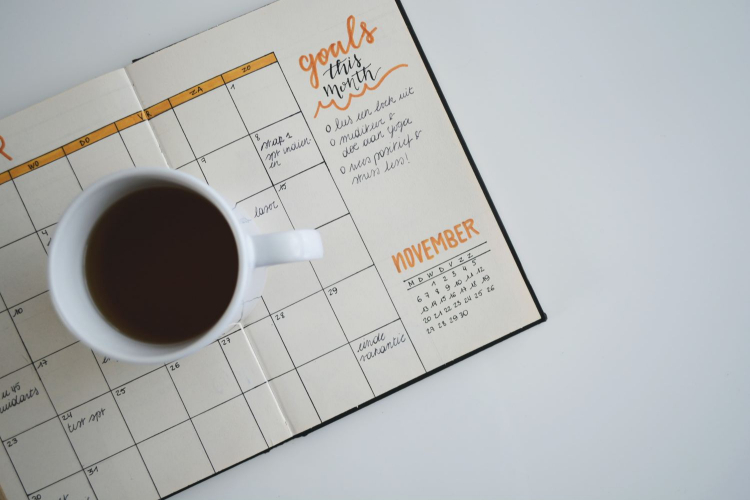 Write on here at least 2 times a month
I'd like to say once a week, but since I did such a poor job this year I'm going to say twice a month and hope I can beat that goal. Our lives are very full, and while I enjoy writing on here, it's not my top priority or my biggest job.
Find a new fitness routine
So we bought some new equipment that I hope I can share sometime on here, but we haven't used it yet, so once we do I plan to do a full review and let you know our thoughts. But it takes up very little space and will help us both get back to muscle building again, which I am pumped for!
That's it! I really do love goal setting. After I publish this I'm going to write down my check in points in my planner. Tell me one goal you have for 2021!