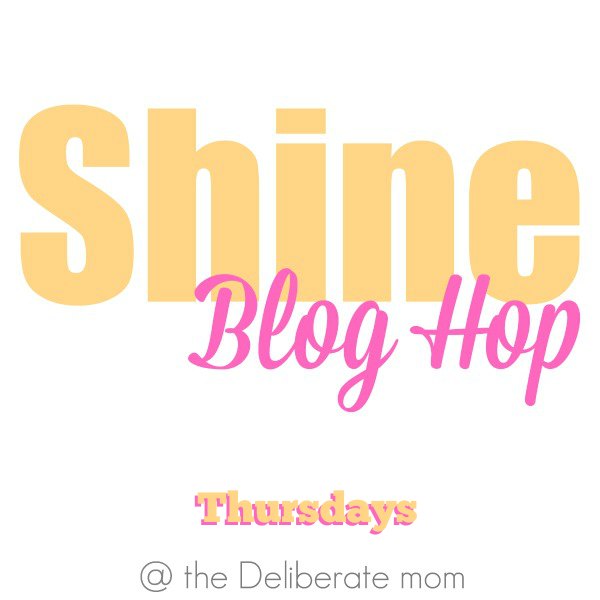 I am so excited to be co-hosting the Shine Blog Hop with my wonderful friend Jennifer,
The Deliberate Mom
! When she asked me to co-host I couldn't have been more excited. Jennifer was one of the first people I met blogging and she has been so supportive and such a great friend throughout this whole experience. She is so sincere and thoughtful, and that comes through in all her comments and emails. She has definitely made blogging more fun. 🙂
So, let's get the party started!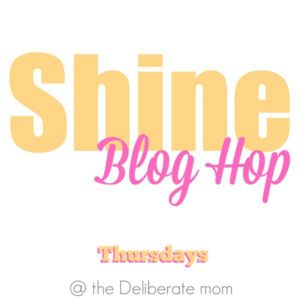 Welcome to the sixth edition of the SHINE Blog Hop! This week is a special edition as Tiffany from
A Touch of Grace
is co-hosting this week's party!
Tiffany | A Touch of Grace can be found on:
Jennifer | The Deliberate Mom can be found on:
So without further delay, here are the top viewed posts from last week's SHINE Blog Hop: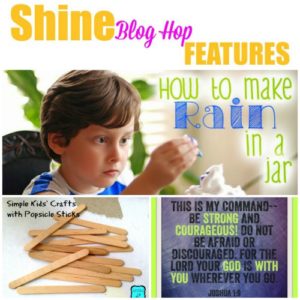 Congratulations to all of you! Featured posts will be shared on all of The Deliberate Mom's social media outlets!
This week's randomly selected featured post is: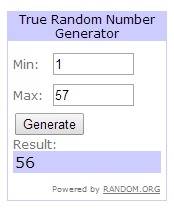 If you would spread the word about the SHINE Blog Hop, we would be so grateful. The more people who stop by to link up, means more possibilities for your posts to SHINE!
So are you ready to get this party started? We invite you to grab the beverage of your choice, take a comfortable seat, and let your best posts shine! It's time to bask in the glow of this amazing community of bloggers!