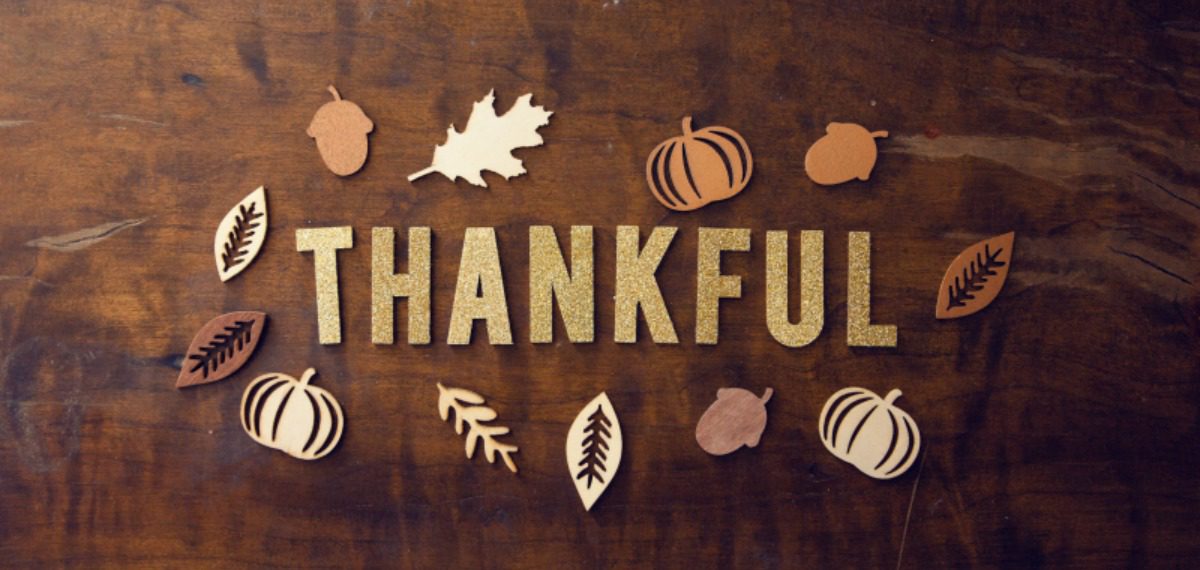 Each year I like to write a "thankful" post because I never feel at peace with the season unless I express my thanks for all the wonderful things I have in my life.
2017 has been a trying year. It's been a year of loss and of loneliness. It's been a year where I felt things really weren't going to get better, and I felt so out of control at times I had this despair inside that just wouldn't go away. And although there are still so many unknowns going into the holiday season, and things I'm frustrated with, I still feel so thankful for the wonderful life I have.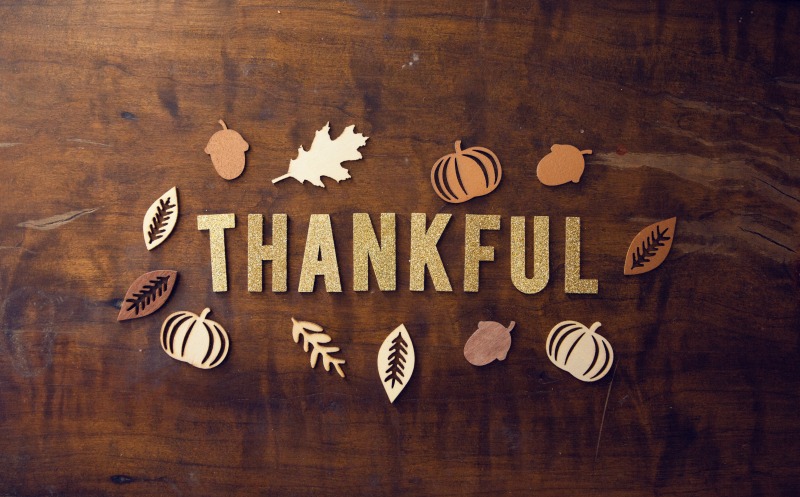 I want to start off by saying how thankful I am for each and every one of you who takes the time to come to this space every week and read what I have to say. Blogging has given me a creative outlet to share the things I'm passionate about. It's brought me new friends, many of whom I've met in person. It's given me the ability to have something for "me" outside of being a mom. And it's allowed me to bring a little income to our family, while still staying home with my kids.
I spent a lot of time this year as a single parent. Kellen was living in the Midwest for most of the year, and this space became my saving grace during that time. I threw myself into my posts, honed in my niche and worked hard to connect with new people through my blog. It was a rough 6 months for me. There were times when I felt totally out of control, but we got through it. Thank you all for being there for me during that time. So many people reached out in support and you don't know how much that meant to me. Being a single parent is freaking hard. I commend those people who do it 24/7 for years on end. After this year I hope to never have to do that again. At least not for that long.
As we approach Thanksgiving and Christmas, I'm again reminded of all the wonderful things I have in my life. My amazing husband, my two sweet and feisty kiddos, my supportive family and fabulous friends. After living in a tiny apartment in Kansas for a few months, then coming home this week to our house, I have a permanent smile on my face. I'm so blessed with a beautiful home, awesome neighbors and a wonderful community. I am pretty damn lucky.
I'm taking the rest of the week off to enjoy this time with our family and friends. Happy Thanksgiving to you all!