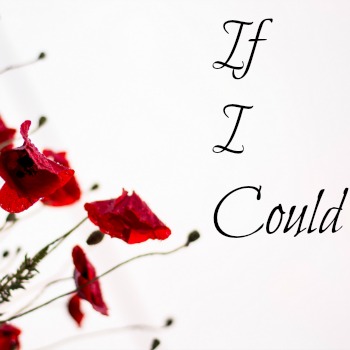 I thought about doing a "never have I ever" post, but then I started thinking about all the things I want to do in my life. Places I want to visit (Kellen and I have a travel bucket list), places I would love to live, even companies we want to invest in (we are such nerds). So I thought I'd do a little "if I could" post instead, so you can get to know some of my deepest darkest secrets (kidding…sort of).
If I could…….
…travel anywhere in the world, I'd go back to Italy. I have been dying to take Kellen to Italy. It holds a special place in my heart, since I studied there back when I was getting my masters. Yes, I know there are hundreds of other places that I haven't yet seen, but if I could only ever visit one place again, it would be Italy.
…live anywhere for just a year, I'd live in New York City. NYC is my favorite city in America. I adore it! I've always thought it would be such a fun place to live for just a year.
…live anywhere for the rest of my life it would be a toss up between here and Bend, Oregon. We adore Bend and we would love to live there some day (it's hot in the summer, they have mountains, they get snow, lots of little breweries and the small town feel), but I love the Seattle area. You have everything you'd ever want here: lakes, rivers, the ocean, the sound, a rainforest, mountains, and the desert just a few hours away. Yes it rains a little more than some places (although not the wettest city in the US), but it's lush and the views are spectacular; and it's never humid (that's a total win in my book). There's so much to do for every type of person that there's never a time when I feel like I've exhausted all there is to do in this area.
…excel at one thing, it would be playing the piano. I took lessons as a kid, for a very short period of time, and have always wanted to be better. I so wish my parents had pushed me to play when I was young. Little A is starting to show interest so you know I'm jumping all over that!
…have any car it would be an Aston Martin DB9. I remember the first time I saw a DB7 I fell in love. The DB9 is gorgeous and has that classic Aston Martin look.
…eat one thing only for the rest of my life it would be a toss up between fish tacos and sushi. But I'd probably say sushi since there's more of a variety.
…have one day by myself, I would first sleep in past 7:30. I'd get up and have a nice cup of coffee, while reading a magazine. I'd have lunch at a wine bar that serves antipasto platters. Then I'd spend the afternoon at a spa, getting a facial, massage, mani and pedi. After that I would come home, get Thai food takeout and binge watch Parenthood. Then go to sleep at like 10:00.
…meet one historical figure it would be Abraham Lincoln. I am a Lincoln history buff. I am so fascinated with the man. I took a Dale Carnegie class on how to be an effective presenter when I first started working in corporate America, and when you graduate you get a book written about Lincoln (by Dale Carnegie himself…another Lincoln buff) that only people who take the course get. It's called Lincoln the Unknown and it is one of the best books I've ever read. I learned so much information about Lincoln that few people know. His life really was fascinating.
…change one thing about my physical appearance, it would be my tiny bum. I'm not a curvy girl y'all. And as much as the hubs wishes I had more junk in the trunk like he does (man seriously has some booty on him), I just don't. I keep working on it, though. Maybe some day, Love.
…change one thing about my personality, I would want to be more optimistic. Kellen is the most optimistic person I've ever met. And I'm a total realist. Sometimes I just wish I could be as happy as he is and just not worry about certain things. Yes there are times when he is stressed out and worries about xyz. But for the most part the man is just happy. I mean I'm happy, don't get me wrong, but I feel everything! I'm emotional and take things personally that I shouldn't and I worry; and I just want to not be/do all those things sometimes, ya know?
…spend only one more day on this earth, I'd spend it outdoors with Kellen and my kiddos. We'd hike, eat at a favorite restaurant, then come home and play and cuddle.
There is just a little glimpse into the inner workings of Tiffany, ha!
So tell me…..if you could excel at one thing, what would it be?