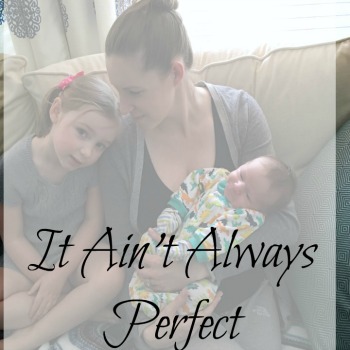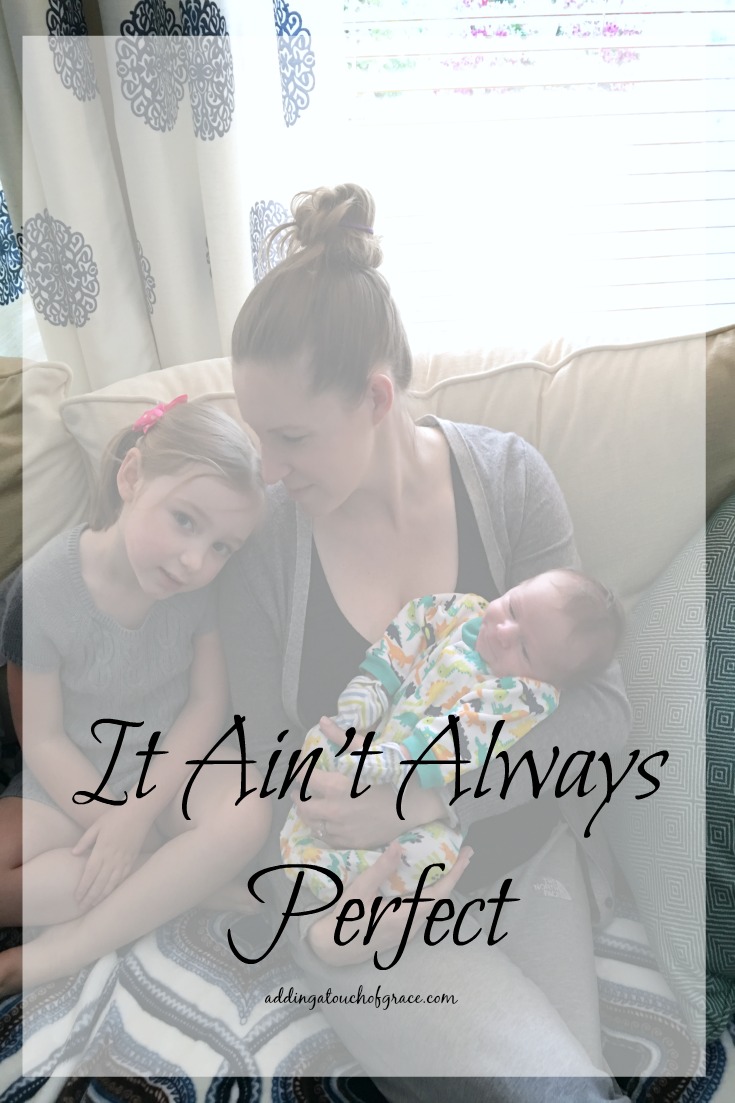 Do you ever have those days as a mom where you have come to your whit's end and you want to just throw you hands up in the air and walk away? I know I can't be the only one.
Motherhood is freaking hard.
There are days that both Little A and I end up in tears, tantrums last for an hour and I'm just spent by noon. There are days that I just don't want to "mommy" anymore. I want to peace out and be alone. But that's the thing with motherhood. We don't get the option to just check out. We're in it 100% and even though we may want to walk out the door and go to happy hour by ourselves, we have these little people who depend on us and we don't have a choice.
Right now, my house is a disaster. Little A has the playroom torn apart and there are dishes in my sink that I'm sick of staring at but can't put the baby down to do. I have 4 piles of laundry sitting on the floor of our laundry room waiting to be thrown in the wash; not to mention the 3 piles of clean, folded laundry in the family room waiting to be put away. And don't even get me started on our closet, where you can't even step foot on my husband's side (my organizing hasn't fully rubbed off on him just yet). My toilets need cleaning and sinks need scrubbing. Oh, and I could stand to take a shower (like 2 days ago) because 3rd and 4th day hair is not a good look for me.
Yep, motherhood is really freaking hard.
But you know what, the few times the baby let me put him down yesterday I spent playing with my girl who has so desperately needed my attention. And it felt so good. I got up a little early and put some makeup on to cover my new mommy dark circles to make myself a bit more presentable at preschool drop off. And it felt so good. I cuddled EJ extra long the other night, even though he'd been sleeping for half an hour and I could have put him down. And it felt so good. Even though I'd like more time to write, I took a few minutes to myself the other day to finish this post. And it felt so good.
It's not always like this. There are weeks where the stars align and I'm on top of my game. The house is pristine, the kids are well behaved, dinner is homemade every evening and K and I get to spend quality time together. But the messy times, those are just part of the deal that comes with raising a family and being a mom.
Yep, motherhood is hard, but it's also amazing. It ain't always perfect. I may be a hot mess sometimes and my hair is usually unwashed and up in a really crappy top knot, but I love the life I have. I may not want to "mommy" some days, but for the most part, my life is pretty damn awesome. I've been blessed with an amazing husband and two adorable children. And I wouldn't change a thing.
Tell me a story. What do you have in your life that isn't always perfect but you would never change?