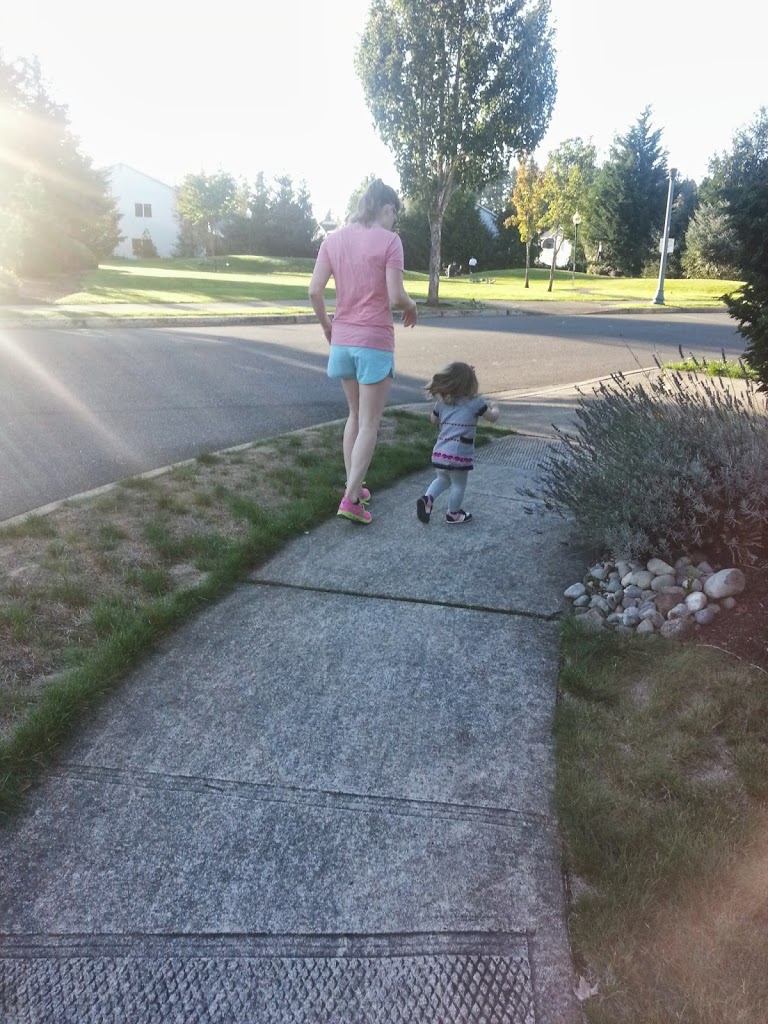 Happy Monday! I hope you had a fantastic weekend. We're having monsoon-like weather here in Seattle (surprise, surprise I know) so it was a very wet weekend for us.
Our weekend started Thursday afternoon since Huebie had Friday off. We enjoyed a nice little run.
Baby A always wants to get out of her stroller and run at the end, so we let her stretch her legs a bit. I'll have to take some video sometime to show you guys because she has the cutest run EVER. It's more like she prances or does high knees or something because those little legs are going so fast, but she sure isn't covering much ground. It's so funny.
Friday night Huebie and I had a nice little date at the Jason Aldean and Jake Owen concert.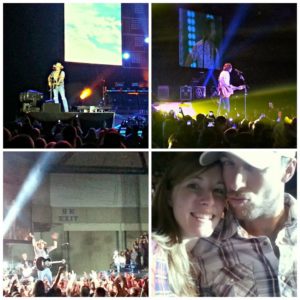 I love me some Jake Owen. And Jason Aldean really knows how to put on a show. I've been to A LOT of country concerts and this one ranks in my top 5. We had fantastic seats and that place was rockin'. And Jake Owen said his little girl took her first steps in the parking lot outside so Tacoma will always have a special place in his heart. That was pretty awesome.
Little Gym for Baby A on Saturday as usual, then Grandma Huebie came over and let us head to the gym for our long run. 6 miles. 6 miles on a treadmill. 6 miles on a treadmill is torture let me tell ya. But more on that later this week.
This is how we've been been spending our relaxation time lately.
She loves the ottoman.
And she has been obsessed with holding my hand. At all times. I love it (except when we're in the car and my arm falls asleep from reaching behind me to hold her hand).
After a Seahawks win in OT (GO HAWKS!) we headed back to the gym for our cross training Sunday.
Such a goof. She's been obsessed with carrying her purse everywhere lately. It holds her plastic bracelets and an occasional rock. Just the necessities.
How was your weekend? Is everyone else having lovely fall weather like us here in Seattle?