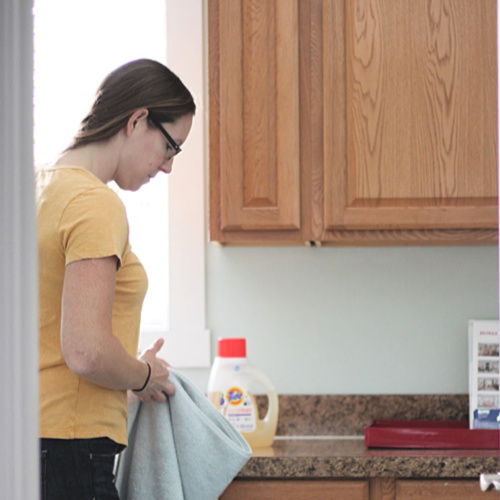 Thank you Tide purclean for sponsoring this post. The content and opinions expressed here are my own.
If you have been a reader for a while, then you know by now that I am a big advocate for natural and plant-based products. I became a label reader 4 years ago, and it took me almost that long to completely convert our family to all plant-based products. I have spent years researching artificial chemicals that are added to our health, beauty and cleaning products. And it has been eye-opening; which is why I am excited to share my latest discovery of Tide purclean, a plant-based laundry detergent.
Our skin touches our clothing all day, every day. So anything that our clothes are washed in, our skin is in constant contact with. This is why it was important to our family to switch to Tide purclean.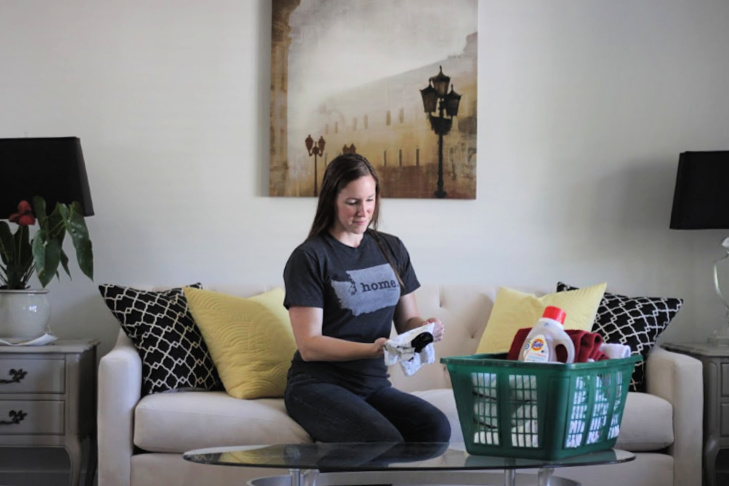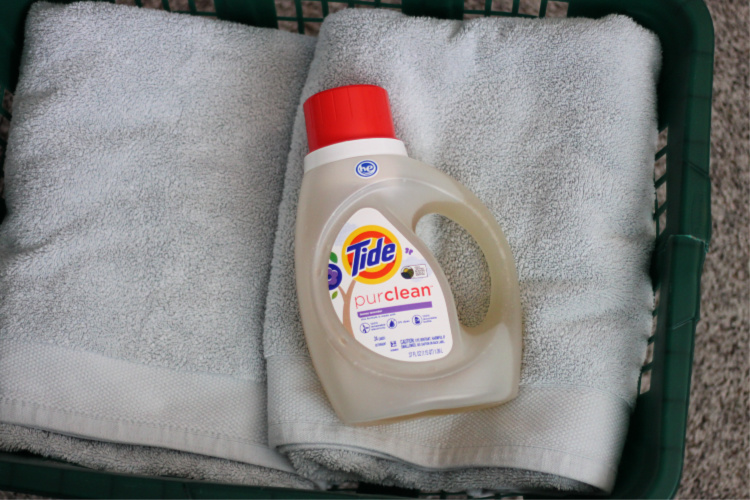 When I found out Tide created a plant-based laundry detergent, I was intrigued. Then when I read the ingredients on the label, I was ecstatic! No SLS (or any of it's cousins), no phosphates, no NPE (if you don't know what those are, I highly recommend you look them up and read a few articles about these toxins.).
Tide purclean is a gentle, plant-based formula, that cleans as well as original Tide, only with the power of plants. It is certified by the USDA BioPreferred program, and is produced at a facility that uses 100% renewable wind electricity. The bottle is also 100% recyclable.
Tide purclean is free of dyes, chlorine, phosphates, ethanolamine and optical brighteners. There are two options: unscented and honey lavender.
Tide purclean is a gentle formula that is great for sensitive skin. My daughter has always had very sensitive skin (she has keratosis pilaris, so any additional irritants make it flare up even worse), and I feel comfortable using Tide purclean to wash her clothes.
Now through December 2nd, you can get a $3 off coupon at Safeway stores in the Seattle and Bellevue area.
I encourage you to take a look at your laundry detergent. Read the label, and look for ingredients like I mentioned above. If you see them on the label (and you most likely will), toss it and replace it with Tide purclean. You're making one step in the right direction for you and your family's health.
This is a sponsored conversation written by me on behalf of Tide. The opinions and text are all mine.