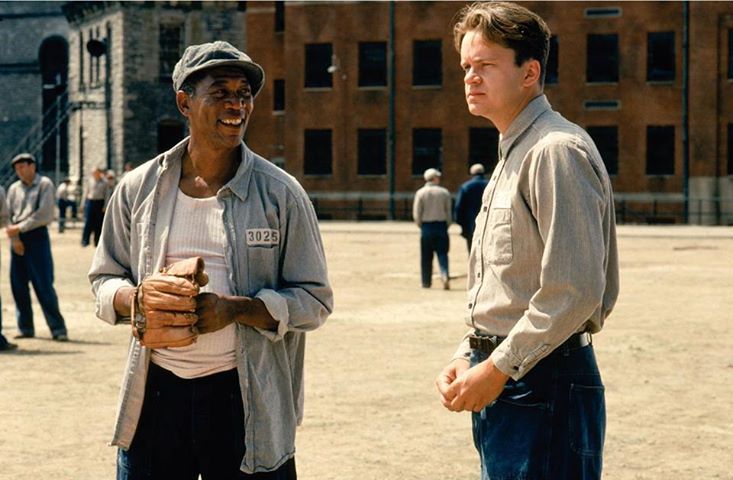 Happy hump day! So glad it's Wednesday! Since I work part time, Wednesday is almost like my Friday since I don't have to come back into the office. I really love Wednesdays.
If you've missed any of the previous installments of Tiff's Favorites, you can check them all out HERE.
Now, to get to some of my favorite movies! We all have our favorites right?! Most of mine date back a bit, but there are a few newbies on the list.
My #1, all time favorite movie: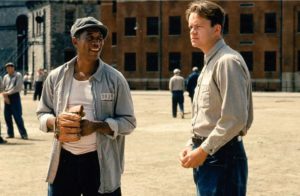 Shawshank Redemption. You have 2 fabulous actors, a wonderfully endearing story, and a jail break. I'm pretty sure everyone has seen this movie. If you haven't, well first shame on you! And second you need to go out and get it right now and watch it. It's awesome. I love this movie. I love Morgan Freeman.
While SR may be my favorite "old school, new-ish school movie" (if that makes any sense whatsoever) this next one is my favorite old school movie of all time:
I mean duh right?! You cannot tell me there is a soul on the planet that doesn't love Holly Golightly, aka the one and only Audrey Hepburn in Breakfast at Tiffany's.
I mean hello?! Look at that face: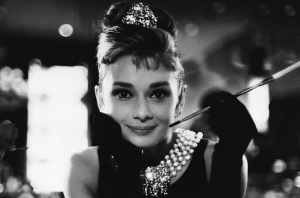 She is absolutely stunning. And when she sings Moon River? Ugh, just perfection. Audrey Hepburn will forever be my favorite actress of all time. I just adore her.
Now, to balance out some of the oldies, here are a few newer movies I really enjoy. First, I really like:
21 Jump Street. I mean #1: who doesn't love Channing Tatum? And Jonah Hill is so dang funny, and #2: "Do you want to die?! No… Then we have to finger each others throats." The best one liners I've seen in a movie in a long time.
Keeping with the comedy theme: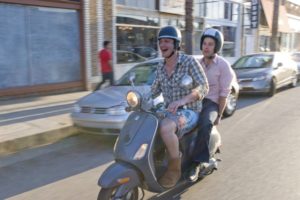 I Love You Man. So funny right?! "Slappin' Da Bass." And "Latres on the menge." Some more great one liners. Love Paul Rudd and Jason Segel. A great movie about a blooming bromance. They make such a good duo in movies.
We'll take it back old school again for a minute. My Nana introduced me to this movie when I was young, and though I haven't watched it in a while, it's near and dear to my heart:
Yes, that's right folks. I love The Sound of Music. I adore Julie Andrews, love the singing, the love story, the war-time setting. It's a classic and I can recite every single song word for word from this movie. I love it and I don't care who knows it! Such a great classic.
There are sooo sooo many great movies out there, but I'll end with a great new school movie that is (loosly) based on history: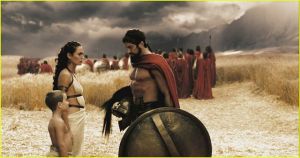 300. Didn't see that one coming did ya? I love a good action flick, and this one is all about the action (with a little love story thrown in). I know there was some controversy around this movie when it came out (the way the Persians are depicted) but knowing that's is still loosly based on a true story (The Battle of Thermopylae) makes me like it even more. And holy Gerard Butler!? Am I right here ladies? Good night!
And there you have my all time favorite movies. It's so hard to narrow it down to just a few because there are so many more movies I like. But we'll leave it at that for today.
Have a lovely Wednesday!