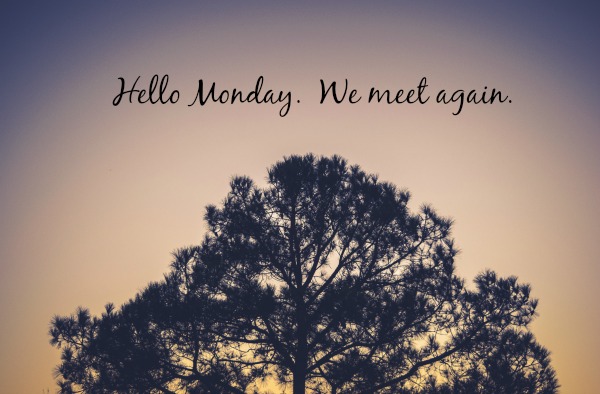 Good morning! I hope everyone had a fantastic weekend and you were able to celebrate with your mommies and/or kiddos! I have to say I am really struggling to get back into things this week. I'm just not motivated. You know when you have so much on your plate that you just feel overwhelmed and don't want to do anything? That's 100% me right now. I'm sure I'll snap out of it soon (fingers crossed!). Linking up with Biana today!
As you may or may not know, K and I celebrated 5 years on Friday. Little A went to the ocean with my in-laws for a few days, so we took full advantage of having some kid free time and decided that hiking Mt. Si would be a great way to spend our big day.
If you're not from this area, then I'll fill you in on a little secret. Hiking is our jam out here. There are thousands of trails and so much beauty to see. We really are blessed. We love to hike and K used to hike Si all the time. And now I remember why we don't do it very often. Ugh. It's 8 miles round trip and you gain 3,400 feet of elevation on the 4 mile trip up the mountain. It is a tough hike, especially when you aren't in hiking shape. Needless to say we were glad to make it to the top.
You must always bring provisions for a hike this long and we came prepared with smoked salmon, cheese and crackers. And wine of course.
But the view is all worth it. You can see all the way to Seattle and the view of Mt. Rainier is just breathtaking. I love where we live!
Saturday we went to pick Little A up from the ocean. She was having the best time with grandma and grandpa. We spent the day on the beach flying kites and searching for seashells. She has become quite the beach bum!
It was torture getting her to leave when it was time. She just didn't want to go home. I'm so glad that she enjoys spending time with her grandparents. It means so much to have both sets close to us.
For Mother's Day we did church then a little lunch at a favorite wine bar of ours. It was nice because they weren't busy so we avoided the crowds.
Oh, and I got glasses last week. I haven't worn glasses in 20 years (I had PRK, a form of lasik a few years ago and only wore contacts prior to that) so it felt so weird to have to wear them again, but it sure feels nice to see a bit clearer!
My parents came over for an early dinner, then we ended the evening with a run, some bike riding and my favorite past time: baking. Perfect end to a wonderful, jam packed weekend.
Oh, I forgot to mention that K did well for our anniversary and Mother's Day. I got a beautiful bracelet and necklace from he and Little A for Mother's Day, and a gorgeous Michael Kors purse for our anniversary. Yes, he did very well. 🙂
How was your weekend?! Anything fun and exciting?
Have a great Monday love bugs!