Today is K and mine's 5 year anniversary! 5 years! It really doesn't feel like we've been married that long. I was looking through our wedding photos a few weeks ago, remembering that day so fondly. I had no idea that I could love that man even more than I did on that day. Yet I do. I love him more now than ever and feel so blessed that I can say that. We've been through a lot in 5 years of marriage; more than we should have. And we have a stronger marriage now more than ever. I shared a bit about why I love this guy so much last year as well, so make sure you check out that post as well.
[Tweet "5 things I've learned about my husband in 5 years of marriage."]
Through the ups and downs, I've come to learn a lot about my husband. I know what drives and motivates him, what makes him laugh and what pushes his buttons. There are good things, and there are things that drive me crazy about him. Yet I somehow find a way to love him more and more each day, despite those annoying little habits he has. I must be a saint! 😉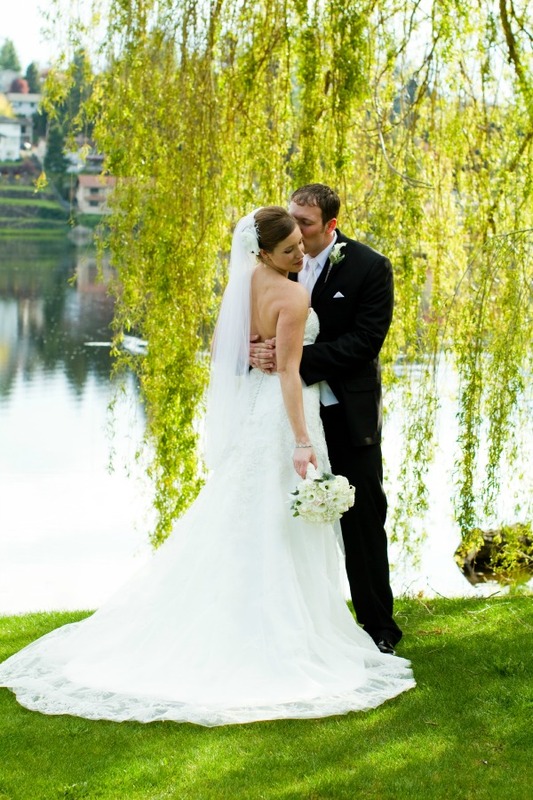 I can honestly say I think my husband is one of the most amazing people I've ever met. And I don't say that because I have to look at him every day. I say that because the man has so much drive, charm, humor, you name it, he's got it. I guess you could say he's the most well rounded person I know. How lucky am I?! I haven't been as happy as I am now in a very long time. And it feels so good to be so happy.
So I thought to commemorate 5 years of marriage, I'd share 5 things that I've learned about K that I didn't know going into this whole marriage thing.
1. He can play any sport. Seriously, if he's never played, just give him and hour and he'll be better at me than a sport I've done my whole life. The man is just blessed.
2. He can win anyone over with his charm and positivity. I sort of knew this going in, but he has shown me time and time again that having an optimistic outlook on life and just being plain happy gets you so much further in life. Friends usually only see him happy, and that's really because he's genuinely happy almost always. Even when he has a crap day at work he somehow finds the good in it and uses it as a learning opportunity. He is so positive and makes you want to be a more positive person as well.
3. He can quote almost every single movie he's ever seen. Ever. I don't know how he does it, but he remembers movie quotes like no one I've ever met. The best are comedies, but he remembers lines from all sorts of movies. I guess it's like me and music (I can remember words to a song after hearing it one time) but movies just baffle me. Unless it's a really epic line, I won't remember. But K sure does.
4. He doesn't cry. This one honestly got to me for a very long time. Even does sometimes still. He tells me that it's not because he doesn't want to, the tears just don't come. The last time he cried was when his grandpa died when he was a kid. He didn't cry on our wedding day, he didn't cry when Little A was born or when things have been terrible in our marriage, I have literally never, ever, seen him cry.
5. He loves with his whole heart. Even though he doesn't cry, he is still so compassionate, loving and caring. He is the best girl dad I know and will don a tiara and play princesses with Little A any time. He tries to make everyone around him happy and never wants anyone to hurt. He is my eternal optimist, and I am so inspired by him every day. I never knew I would love someone as much as I love him and Little A.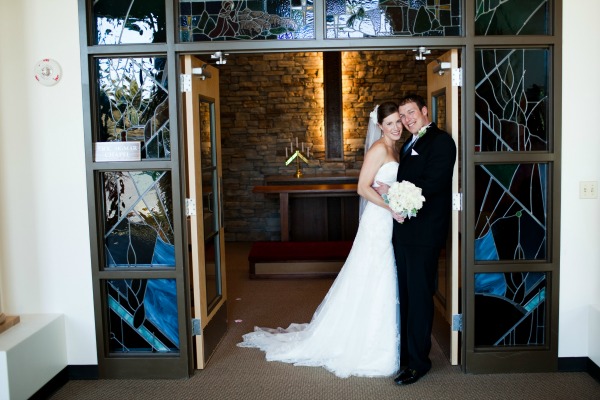 Happy anniversary Kellen John. I feel like I'm the luckiest woman on this planet to be able to call you my husband. Thank you for always loving me through all my mistakes and faults, and for providing for our little family.
To celebrate we'll be doing an 8 mile hike and drinking wine at the top as we watch the sunset. That pretty much sums up our marriage; the great outdoors. And wine.
Cheers friends!