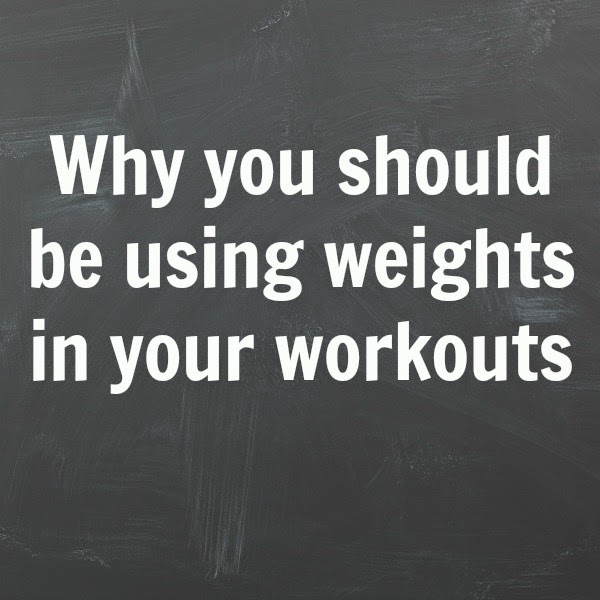 Weight lifting does more than just build muscle. And no, it doesn't make you bulky. Here's why you should be using weights in your workouts.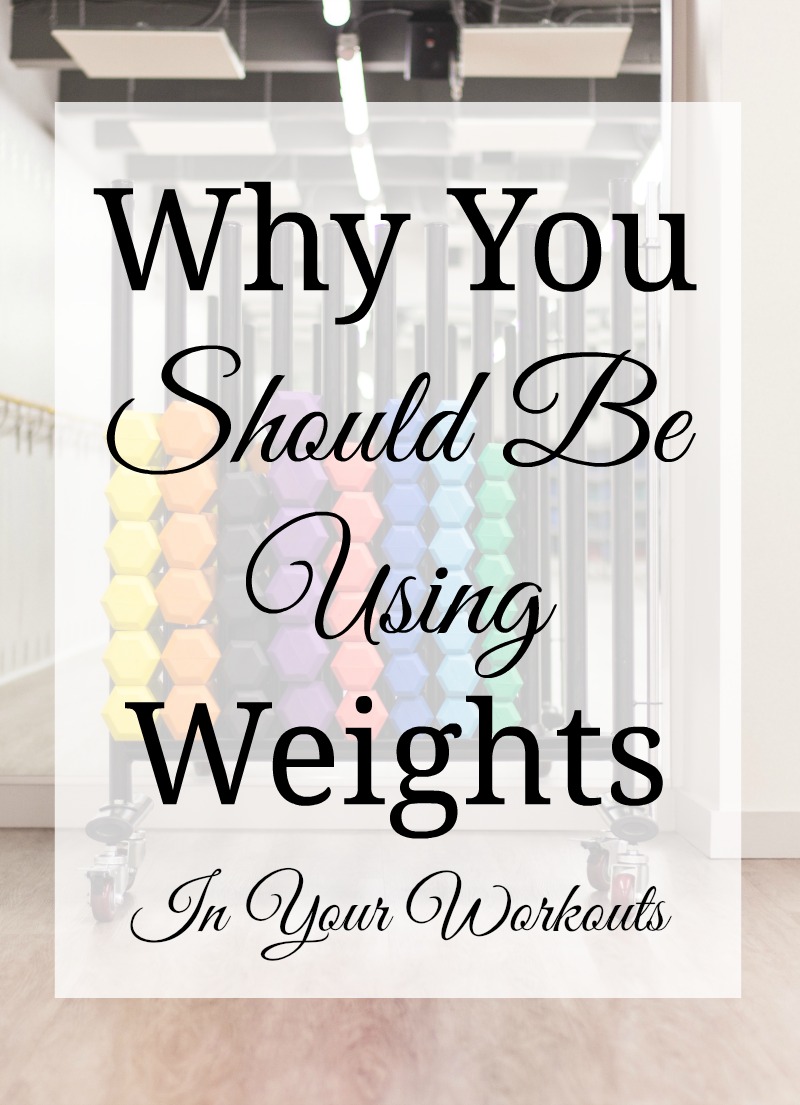 I started lifting weights in high school when I was running cross country. It was part of our training and I loved it (more than the actual running part). I also took a few weight lifting classes in high school as well. I was strong and I lifted a lot. In the end I learned a lot about lifting and why it's an important part of a well-rounded fitness program.

Now a days I alternate between heavy lifting sessions and HIIT workouts. I do a lot of body weight work and run a bit more than I have previously, but I always incorporate weights into my weekly workouts.I have heard women say many times over the years that they don't want to lift weights because they don't want to "get bulky." Whatever that means. I just shake my head when I hear this. These poor women have obviously been misled over the years to think that lifting weights = bulky muscles. In fact it's pretty common for women to think this, which always surprises me.
Let me show you a photo.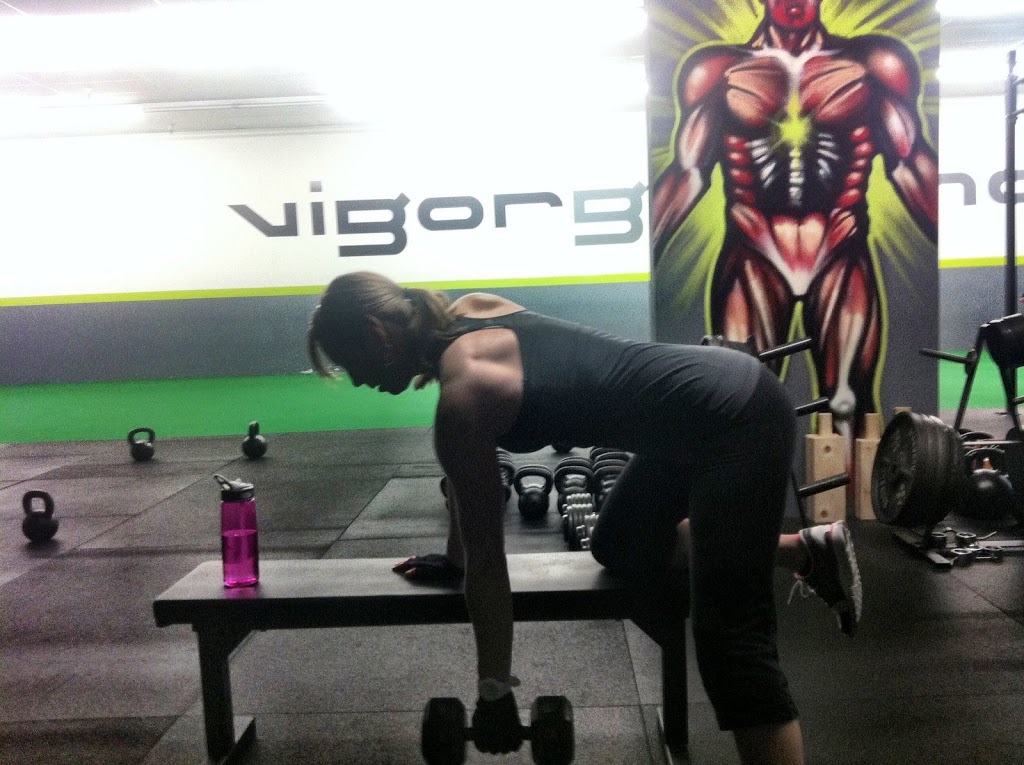 That is me at our old gym about 6 months after having Little A. I was in the best shape I'd been in since high school in this photo. And I was lifting a lot of weights. A lot. A lot of kettlebells, dumbbells, slam balls, trap bars, barbells, etc. And I was slimmer than I had been in years. I was stronger and slimmer all thanks to lifting weights (and nutrition of course).

Here are a few reasons why you should be using weights in your workouts.
Weightlifting doesn't put on bulk
How did this myth ever get started? It is so much harder for women to "bulk up" than it is for men. We don't have the appropriate testosterone levels to get our bodies to look like bodybuilders. In fact, women who seem to get "bulky" from lifting are probably eating a high calorie diet and not burning enough calories throughout the day, so they are packing on muscle underneath layers of fat, resulting in a more bulky look. If you eat a healthy diet in conjunction with weight training, your muscle definition will shine through!
Weightlifting strengthens bones
Lifting weights helps prevent osteoporosis and osteoporosis related fractures later in life.

Studies

have shown that lifting weights can actually increase your bone density. Your bones will thank you later in life when you don't need a walker to get around every day.
Weightlifting burns fat and more calories
The more muscle you have the more calories and fat your body will burn throughout the day. Plain and simple. More muscle = more calorie burn. Not only that, but when you have completed a weight lifting workout, your body will continue to burn more calories because it needs to repair the muscle fibers. When you weight train, your body also burns a greater percentage of calories from fat compared to someone who just runs, does the elliptical or takes a spin class. I still have days where I like to go for long runs and really enjoy doing cardio, so I like to mix cardio into my weight lifting days by doing shuttle sprints, jumping jacks, jumping rope.
Also consider that it takes more energy to sustain muscle mass than it does fat. So the more muscle you have the higher your metabolism will be.
Weightlifting will make you look better in clothes
I have definitely had those times in my life where I wore the same size as I did when I was fit, but me clothes just didn't look the same on my body (especially white skinny jeans. Those things are not at all forgiving.). I weighed the same but had low muscle tone. When you lift weights, you get more definition in your thighs, back, arms and shoulders; you'll have a flatter stomach (no muffin top!) and more muscle in your booty. You'll look better in your jeans and that fitted dress you've been putting off wearing until you "lose some weight." I love to wear tanks when my arms and shoulders look tone.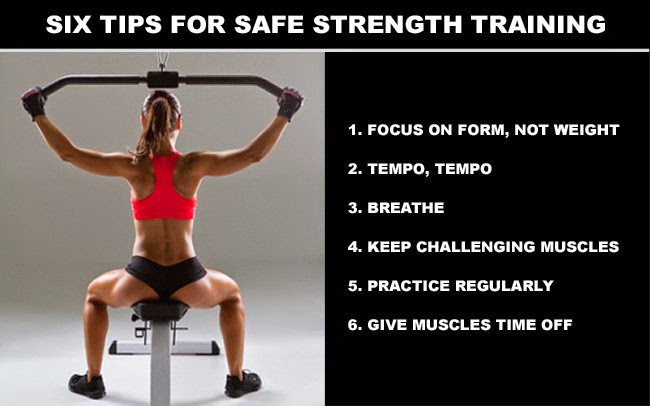 Incorporating weight training into your weekly exercise program is easy.
* Add some 5-10 pound dumbbells with your lunges. Or better yet, do bicep curls while doing your lunges. More bang for your buck!
* Use a 15-30 pound dumbbell or kettlebell when you're doing your squats (hold the weight chest high and remember to hold your core when you squat down, knees behind your toes.).
* 5-10 pound push presses are a great exercise for your shoulders and core.
* Make sure you focus on your form. You don't have to do 100 lunges or 100 bicep curls to get fit. Focus on your form and a steady pace and you'll start to see results in a few weeks. My legs change quickly when I incorporate a few more lunges with weights into my routine.

You also don't need a lot of weight to start. If you're new to weight training, get yourself some 5 pound dumbbells and use those 3-4 times a week. Once an exercise starts to feel easy, it's time to increase your weight in 5-10 pound increments. You'll be bench pressing 100 pounds in no time!

Have a great day!