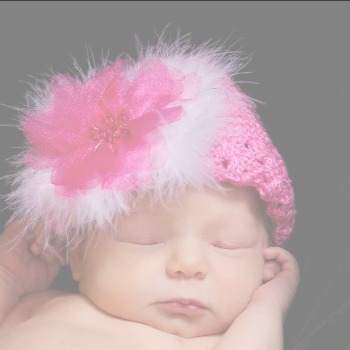 Well, we made it through the first full week of 2016! Give yourself a big pat on the back! We have another adventure coming up so I feel like this month is already going by so fast. I also scheduled maternity photos for the beginning of February! I'm super excited to finally be getting them done. As usual, I'm way behind but luckily I get to work with another fabulous photographer that I've known since we were young.
For the first time this pregnancy, I'm actually looking forward to having a baby in the house again. Up until this point I've been a bit terrified. Little A was not an easy baby. She cried a lot, didn't sleep through the night until after she was 1 and was just a lot of work. That's part of the reason K and I were hesitant to have another baby. And that's how I have been feeling up until now. Just nervous and scared for another high needs infant.
But something in me recently changed and I'm actually getting excited to bring our little guy home! Finally, right?! I think maybe it's because we're getting the office cleaned out to make his nursery, and purchasing some baby clothes, and registering for items we need. Looking at photos of Little A as a baby has also made a bit nostalgic for those tiny feet and hands to be wrapped in mine again.
So all that said, here are a few of the reasons I'm excited to have an infant in the house again.
Baby smells. There's just something about the smell of an infant's little head that calms me down. Babies really do smell the best and I'm looking forward to breathing all his goodness in.
Extra cuddles. Little A is the queen of cuddling y'all. We cuddle at least an hour or more a day, every day, and I just can't get enough of her snuggles. She always wants to sit on my lap when we're watching a movie, and just loves being close to mommy. I love just staring at her, taking all her little features in. Now I get to do that with a baby as well!
Seeing my hubby with a baby. Honestly, K was the best when Little A was a baby. For those first few months, he would take her downstairs and rock her in the chair when she was extra fussy so I could get some sleep. The bond they shared brought tears to my eyes. He just doted on her so much and I can't wait to see him with our boy.
Middle of the night feedings. I know that sounds weird, and I may regret saying this later, but the peace and quiet that comes with those middle of the night feedings. Just time for me and baby to bond, no distractions, a quiet house. As hard as they were with Little A, when they were over I missed them for a bit. I'm sure there will be nights when I just want to sleep, but those times when it's just him and I in the quiet of his room will be something I try to remember and cherish.
Carrying around something under 40 pounds. Good lord carrying a toddler can be a lot of work! Girlfriend loves to be held sometimes when she's fussy or just needy, but I cannot do 40 pounds all the time anymore. I'm sure the first few times we hold baby boy he will feel so darn light! My arms will appreciate it.
And a bonus one; I'm excited to see Little A be a big sister. She cares for her baby dolls like they are real babies, talks to her baby brother, makes sure I'm eating food for him. She is so excited for baby to be here and I cannot wait to see how she is with him. I know she's going to want to help feed him and cuddle him and hold him all the time. She'll play with him and try to make him laugh like she does with her dolls. Just thinking about it makes me tear up (thank you pregnancy hormones!). I know times will be hard, and at some point there will probably be some jealousy, but I just cannot wait to see her in her big sister role.
It's nice to be excited for baby to be here. Even though we are far from ready for him, I know that when the time is right he'll join us and make our family complete.
Linking up with Karli today.
Have a great weekend love bugs!