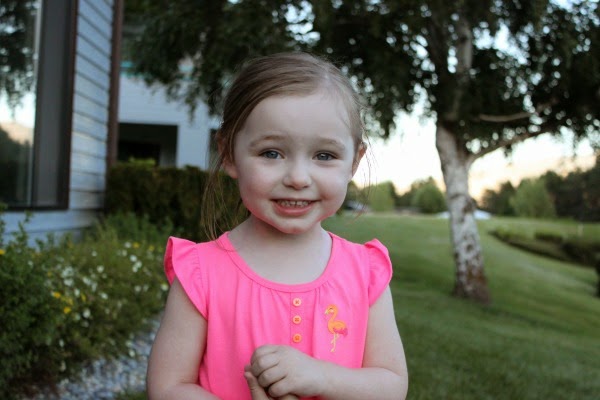 I know we all say it, but time flies. My baby girl is 3 years old today. 36 months. 1095 days. 26,280 hours (well almost, she was born at 11:59 PM on the 9th).
She is remarkable beyond belief. I never thought I'd know a love like the love I have for her. I could stare at her for hours. Kiss her cheeks a hundred times a day. Have her sit on my lap and snuggle every moment that she'll let me. She is my princess, my comedian, my negotiator (everything is "that's my deal"), my lover, my fighter and my best girl. She says I'm her best friend and I pray that she will say that every day forever.
Thank you A for being a sweet, caring, loving little girl. You tell me everything is ok when I'm sad, and you don't like anyone to be upset. You are always caring for others and making us feel so loved. You have this wisdom that is far beyond your age.
Daddy and I are so blessed to be your parents. We love you so much sissy. Happy birthday baby girl.