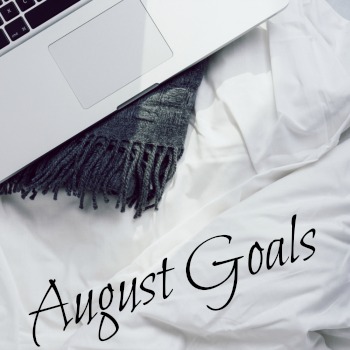 Well considering that it's almost the end of the month I thought it would be a good time to do some goal setting for next month. Because let's be honest; I was not super motivated to write anything else yesterday.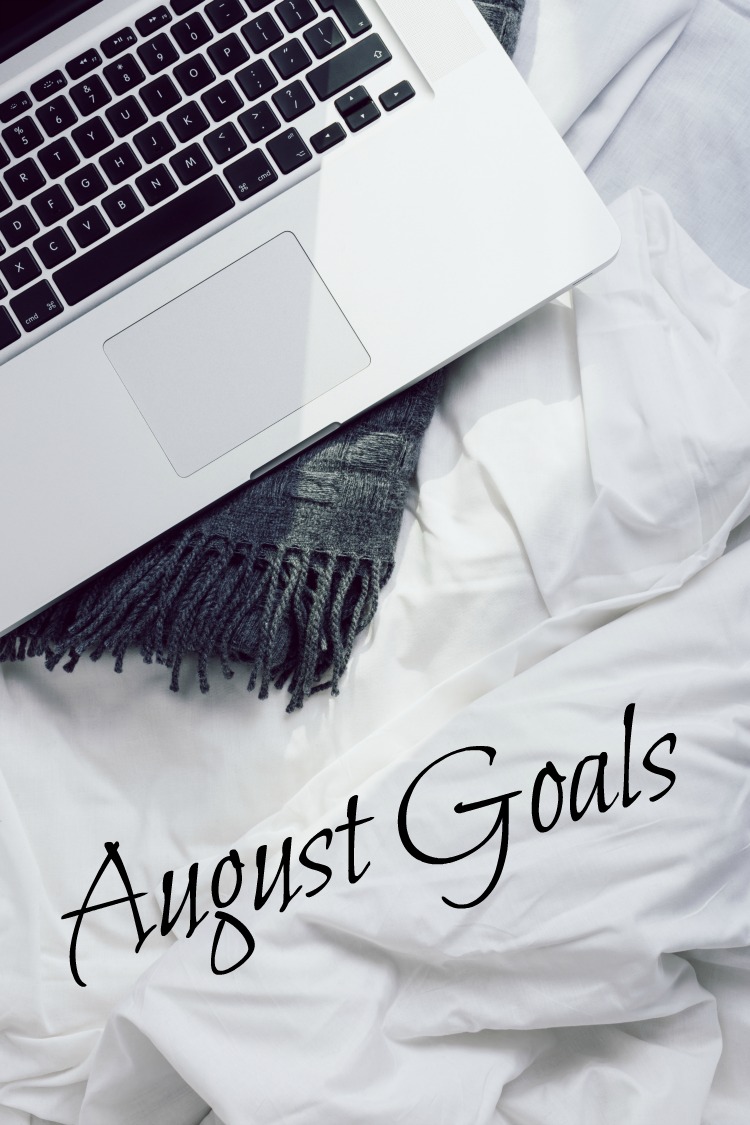 Let's recap July's goals.
Set a great summer routine // Somewhat successful. We had a few weeks where we were off schedule and things came up, but for the most part we have a weekly routine we do that includes park time, walks, Little A's activities and cuddle time. Nothing too exciting, but relaxing just like I like it.
Date night with the hubs // Fail….again. This really makes me sad. EJ will be 4 months old in 3 days and the hubs and I have yet to have a date night. The summer is hard because my parents go to the lake a lot, so we don't have anyone to watch the kids. The weeks go by so fast and with all of A's evening activities that before I know it it's Thursday and we haven't even thought about going out. I think we just need to find a babysitter.
Begin work on home renovation // It's begun alright. And if you read this post, you know that we also fired our general contractor. But we have almost all the trim out and are starting painting this week. Our other contractor is coming by to rebid the job for us as well so I'm hoping by the end of August/early September the house will be done!
Vacation prep // We have our flights booked and I think I have our hotel nailed down so those are the big things. I've pinned some things that will help me with planning our days out, but I need to get on that next month. The big things are done though, so that makes me feel better.
Here's what I'm planning for August.
Prep for our trip to Chelan // We'll be heading to Chelan this month and I couldn't be more ready to go! We haven't gone yet this summer and the lake and wine tasting are calling my name. We'll need to grocery shop, pack and figure out everything we're bringing for the kids to do.
Paint, paint, paint // Yep, we have a lot of painting to do. We're painting our entire downstairs and the hallway upstairs. Our house is 3,000 square feet so that's a lot of painting.
Get A ready for back to school // Sissy will be going to school 4 days a week this school year! Granted it's only 2 1/2 hour days, but 4 days a week is a lot. We need to do some school clothes shopping and probably get her a new backpack since her's is a little small now.
Update old photos on posts // I've recently listened to a few Pinterest webinars and I have some ideas of what I want to do to boost my traffic to the blog, which includes updating old graphics. My goal is to update 1-2 posts a week with new graphics.
Use my camera more // I have gotten into a bad habit of only using my phone for photos. But when I use my camera I realize how much I love it and how great the photo quality is. Going to Chelan will give me time to practice and get some great photos of the kids.
That's a lot but I can already tell that August is going to be a busy month for us. With all the painting we need to do I'm wondering if I'll even get to the other goals, but I'm going to do my best.
What are a few goals you have for August?