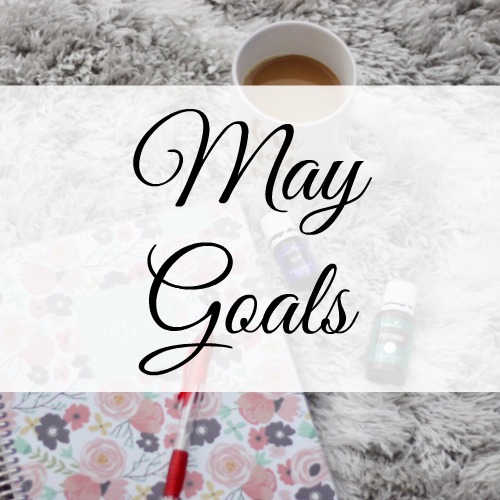 We're 4 full months into the year, which just doesn't seem real.  I was really hoping 2018 was going to be an amazing year, after the roller coaster year that 2017 was.  But, life threw me a curve ball with the passing of my dad two weeks ago.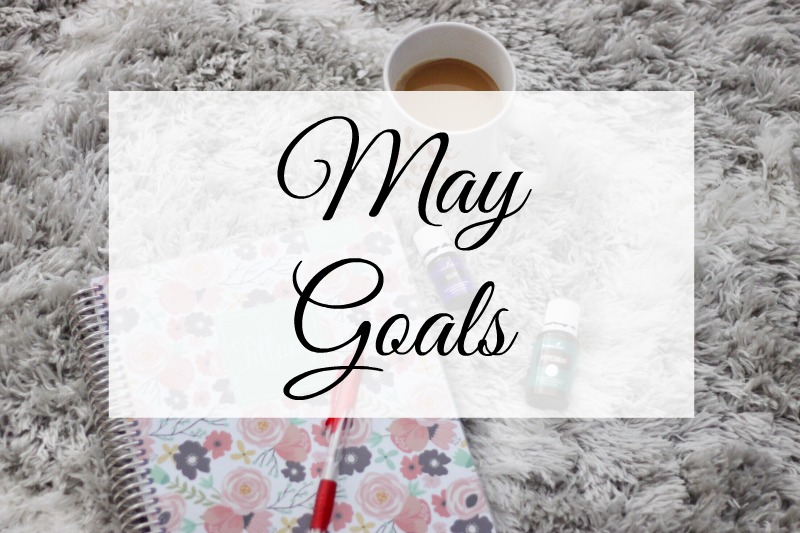 If you don't follow me on Instagram, first of all, you definitely should ;), and second, then you may not know about my dad's passing.  We laid him to rest last Friday, and my new reality begins this week.  I know it's going to be hard, but he's at peace now, which brings me peace as well.
May is also his birth month, then there's Father's Day in June, so needless to say I may have a few rough moments over the coming months, but I need to figure out how to move on with my reality and not be a weepy mess.
Here is how I did on my April goals.
Focus on nutrition
Eh.  I did okay on this goal.  I was rarely home in April, spending much of my time at my parents or doing things for them.  But when I was home I was pretty successful.  I did have Chick Fil A once though.  Balance I guess, right?
Go on another hike
Fail.  But we are going on one this weekend and I'm shooting for at least one a month from here on out.
Do something fun for spring break
The two things I said I'd do we did.  We went on a weekend trip down to Bend, and went to the bounce house one day.  Kellen was also working from home during that week so we got a lot of time with Daddy.
Get up at 5:45 4 days a week
HAHA, this is comical.  The only times I got up at 5:45 or earlier was when I was sleeping on the living room floor at my parent's house.  I did get up at 6:00 most of the time though, so I'm getting there.
Finish 1 book
Another fail, but I did get most of the way through one and am about half way through another.  I did listen to 4 or 5 podcasts though, so that counts right?
Here are my goals for May.
Be outside
The weather in May is typically beautiful in Seattle.  So I want us outside, going on walks or bike rides, playing in the back yard.  Just more family time outside.
Increase my cardio
I did more cardio in April, but I want to make sure in May I'm really hitting it hard with my HIIT cardio.  I'm not anywhere close to meeting my end of year body fat percentage goal.  I know I need to up my cardio and really hone in my nutrition if I'm going to make it.
Do my breathing exercises
When I saw my functional medicine doctor last month, he prescribed some breathing exercises for me to help reduce my stress and my sighing, which I do very frequently.  I have failed to do the breath pacing more than a few times.  Starting in May I want to do the exercises at least 4 times a week from here on out.
The future of A Fit Mom's Life
This has been a long time coming.  With everything that happened with my dad I realized how out of balance my life has been.  I used to get so stressed out when I didn't have enough time for work, and I realized last month that I needed to make a change.
Running a blog takes a lot of time if you want to provide well researched content. I spend hours on research alone for health related posts. Photography takes a lot of time and work to stage and wait for the right lighting. There is a lot of behind the scenes work; optimizing posts for search engines and keeping up with the latest laws and regulations.  And don't even get me started on the social media aspect.
I've contemplated shutting this space down multiple times, but I haven't been able to bring myself to do it. A Fit Mom's Life brings me so much joy. I love sharing my findings in health and sharing new fitness routines. My recipes are always well received and it's fun for me to try new things.
But while these things still bring me happiness, I'm looking for a better balance for myself and my family. I have grown tired of chasing the money, hoping for sponsored posts to line up, pitching brands in hopes that they will pay me for my hard work, not just offer me a shop credit or free product.
So, with all that said, I still plan to post here once a week.  When I do, I'll still share the same content you all enjoy: health, fitness, essential oils and life updates. It will just be less frequent, as I devote more time to my family and my other passions.
Thank you all for your love over the years. I have made so many wonderful friends through this blog, and for that I am forever grateful.
Now tell me, what is one goal you have for May?