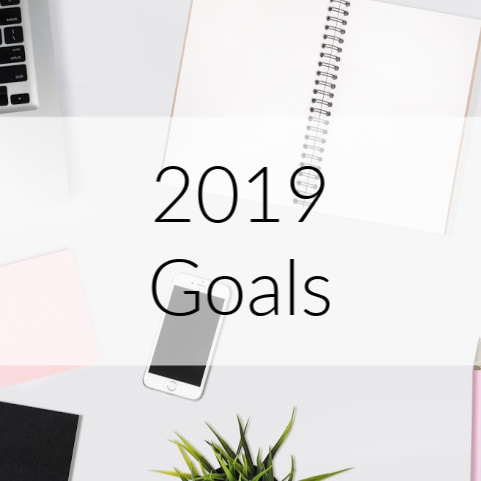 Or at least that's what I'm deeming it. I've gone from setting monthly goals, to setting second half of the year goals, to now just annual goals.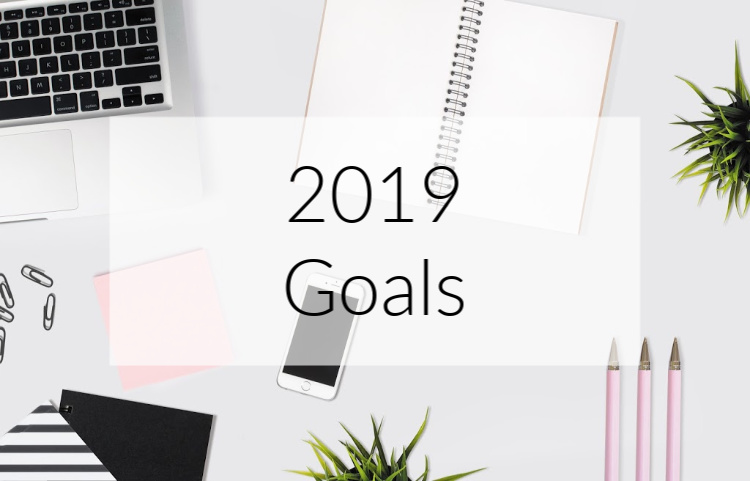 Okay, that's not entirely true. I've always set annual goals. And I still set daily goals for myself. And weekly. And quarterly. I actually still set a lot of goals for myself. I 100% believe that setting goals is a major driver for success. And I will always continue to set goals for myself.
They may just look a little different than they did before.
I'm deeming 2019 the year of change…..in a good way. I've said it enough, but the last 2 years were hard. Really freaking hard. I'm making 2019 the year that all the bad turns around and is the shining beacon of a year I've been waiting for. 2019 is going to be amazing. It has to be. Or I may lose my shit. 🙂
But I digress. Goals. I was really struggling to write this post. I accomplished so many wonderful health and fitness goals last year that I was having a hard time thinking of what I wanted my goals for this year to be. Both around health and fitness, and personally and professionally.
So I decided that I would share a few high level goals I set. Mostly personal, one health and fitness and one professional.
Here are my goals for 2019.
Take care of me.
I had amazing feedback on my post about my silent struggle with depression. People who I never would have thought shared that they too have struggled with depression for years. Writing that post was so cathartic for me; and it also made me realize that I need to do a better job of taking care of me.
So I plan to spend at least the first quarter of 2019 focusing on my wellbeing. What that looks like, I'm not 100% sure yet. Right now it looks like less time mindlessly scrolling social media, more time away from my phone, more time present with my children and more time reading and growing. We will see what the rest of the year brings.
Hone in my morning routine.
Y'all I looooove morning time. I thrive in the mornings. It really is my best time. The second half of 2018 equalled almost zero morning routine for me. Just when I started to get back into it, Kellen came home from his assignment and we started staying up late and spending quality time together; and EJ started not sleeping well again. So I want to get back to waking up early and being deliberate with that time before the kids wake up.
Read 6 books.
Some people set a goal to read a book a month or more. That is a goal I know I will fail at for sure. Because I'm working on striking a balance and getting back into routines, I want part of that routine to include more time for reading, even if it isn't hours a day.
Squat 200 pounds.
Last year I set a goal of bench pressing 120 pounds, which I accomplished. This year I want to be able to squat 200 pounds. My max is 185 pounds, and that was right before I broke my toe. My weight has gone down quite a bit from taking time off from heavy lifting, so right now I'm starting at around 165 pounds. 35 pounds in a year? I can work with that.
Be deliberate with what I share on social media.
I feel like so much of social media (especially Facebook) is just blah. Just stuff for people to mindlessly scroll through. And because I'm making it a point to do less mindless scrolling, I want what I share to be 1 of 3 things: entertaining, engaging, educational. But mostly educational. I've started a weekly series over on my Facebook page educating people on toxins in our everyday products. I want to share more information like that with people. I want to really connect with others. I don't want people to just scroll by and not engage or learn something new. If you don't follow me on Facebook I'd love it if you would! 🙂
Have more date nights with Kellen.
We try. We really do. But we really aren't very good at consistent date nights. And that is something that I need. I need time with just him to connect and work on our marriage. I don't want to have a great marriage, I want to have an exceptional marriage. And in order for that to happen I need quality time with my main squeeze. If you're reading this, Huebner, take note that this is one of my goals for the year. More and better date nights.
And that is all folks. I want this year to be amazing which means less focus on having to do all the things and more focus on quality. Quality posts, quality social media shares, quality time with my family, and quality time with myself. They always say quality over quantity right? That's what I want this year to be.
Tell me a goal you have for 2019!