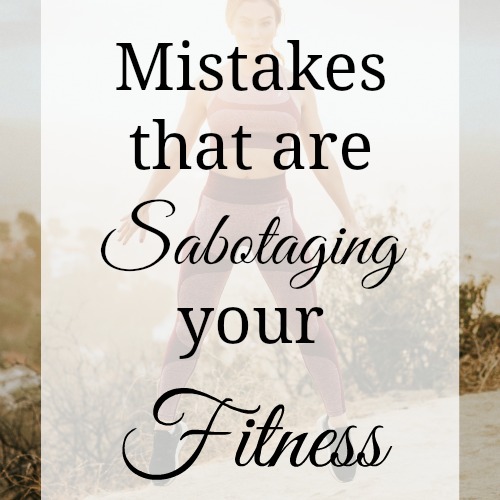 If you're not getting the results you want from your workouts, you could be making some serious mistakes.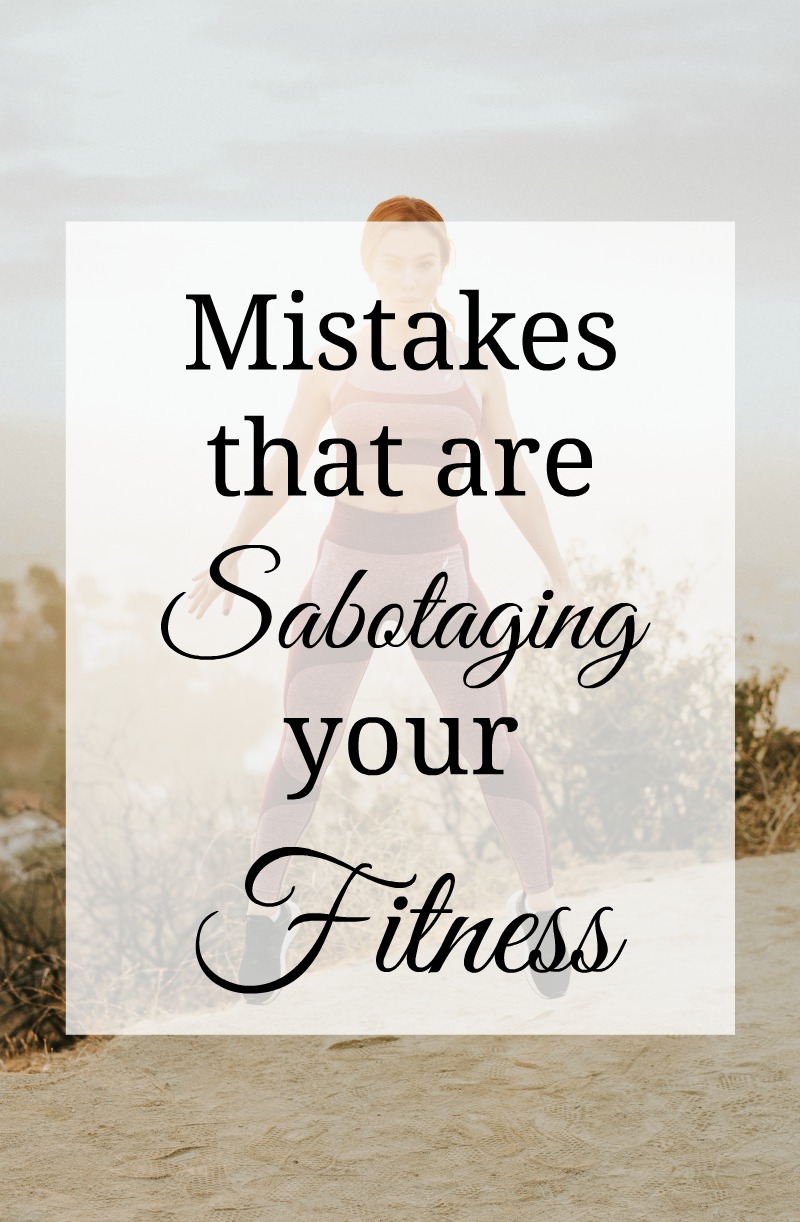 There was a time in my life when I was a gym rat. I'd go directly there after work (around 3:00) and stay until 4:30 or 5:00. I would do 30 minutes of cardio, then I'd do the circuit: legs, arms and abs. I'd take my time at each machine or area, because that's what we did in high school weight class. I did this 5 days a week. For some reason I thought that the more I worked the better shape I'd be in. I didn't realize then that I was making so many mistakes. Have you been making mistakes that are sabotaging your fitness?
It wasn't until I met my hubby and we started focusing more on quality vs quantity that I realized there are many approaches to getting results in the gym, and whatI was doing was not one of them. But not getting results is super frustrating. I was spending a ton of time doing what I thought would help me get "cut," but instead I just looked like another skinny girl.
Over the last 8 or 9 years I've learned that getting results isn't just about spending long hours in the gym and eating fewer calories. It's so much more than that.
If you're not getting results in the gym, chances are you could be making one (or more) of these mistakes.
Not eating enough
If you want to see results in the gym, one of the worst things you can do is restrict your calorie intake. When you're working out and trying to get in shape, whether that be losing weight or gaining muscle, you should never restrict yourself to anything below 1200 calories per day (1800 for men). When you aren't taking in enough calories, your body starts searching for the things that expend the most calories; and that's muscle. It takes a lot of calories to build and maintain muscle; therefore your body is going to try to get energy from your muscles first so it's not expending as much effort keeping them going. If you restrict your diet too much, your body stops burning fat and starts catabolising muscle. You become sluggish, your metabolism slows and you end up looking less toned and fit.
If you're unsure of how many calories you should be taking in on a daily basis based on your height, weight and activity level, try this calculator.
Eating too much
Just as damaging as under eating can be for your body, overeating can have similar effects. Many people don't even realize they are doing it, but so many of us take in extra calories each day that we don't mean to. Did you lick the peanut butter off the spoon, or just have a little bite of that cookie? You could be taking in hundreds of extra calories this way. I used to be an over eater. My parents thought I had a tapeworm growing up. Even in high school I consumed way more calories than I probably should have.
The problem with eating too much is that if you're working out at the gym and building lean muscle but not eating well or eating too many calories, you're just padding your body with fat, making you look bulky and swollen (and not in a good way). There's muscle there, but you can't see it because it's covered in layers of fat. One area people struggle with over eating is with snacking. Snacking can be good for you, but many people eat way more than they should for a snack; up to 500 additional calories! If you're stuck for snack ideas, try a few of these post-workout snacks. And make sure you measure out what you're eating! You'd be surprised at what serving sizes really look like when you measure your food.
Not seeing results in the gym? You could be making one of these mistakes!
Click To Tweet
Not enough water
I will preach it until the cows come home. Water, water, water! Make sure you're drinking water throughout the day, but especially while working out. No, water will not make you look bulky and no it will not make you retain water weight. In fact just the opposite. When you don't drink enough water, your body holds onto water, causing bloating. Water flushes toxins from the body and makes you look leaner. Drinking plenty of water will also keep you from being weak, dizzy, faint, sluggish and give your body the proper hydration it needs to function properly. Sooo many benefits!
Aim for half your body weight in ounces per day. I try to drink a gallon of water every day.
Not eating enough protein
If you want to look tone and fit, you need to burn fat and build lean muscle. And lean muscle is fueled in large part by protein. Protein is one of the major building blocks for muscle building and repair (which I'll go into a bit more below). The rough estimate is 1 gram of protein per pound of body weight per day. So a 130 pound woman should eat 130 grams of protein per day.
Specifically after a workout when you're body is working to repair your muscles, you need protein. I am for 30 grams of protein after a resistance or weight training session. Eating a diet high in protein also helps you feel full longer; leading to less unnecessary snacking.
Eating carbs at the wrong times
Many of us are in the habit of eating carbs with dinner. Bread, pasta, rice. All are foods that are part of a typical dinner plate. Unfortunately, eating carbs at night causes your body to store those carbs as fat. The majority of your carbohydrates should be eaten in the morning and after a workout. Carbs really shouldn't be eaten after 4:00 or 5:00 in the evening. And dessert is even worse. Dessert should actually be eaten in the morning if it's something you must have. That way your body has all day to burn it off and will be less likely to store the sugar as fat.
Too much cardio
Logging long hours on the treadmill or elliptical will help you burn calories, but it won't help you build muscle. Your body needs muscle confusion in order to break down and rebuild your muscles stronger and bigger. That's what lifting weights and resistance training do. Not cardio. Now, if you're running further and further every day than yes, running intervals and doing hills, you will build some muscle. But if you run the same 3 or 4 miles every day, your body is only becoming really efficient at transporting oxygen.
Try alternating cardio with weight lifting. If cardio is your jam, try adding in walking lunges to your run. Or stop and do squat jumps, burpees or push ups. These are the types of exercises that will help your body build muscle.
Not giving your body time to recover
I will say I am 100% guilty of this; even now sometimes. But if you're exercising too much you could be doing your body more harm than good. I alluded it it above, but when you're lifting weights or doing resistance training, you're not building muscle, you're actually breaking it down. It's during your recovery time that your muscles are building themselves up bigger and stronger. You aren't just restoring your muscle; your body is building more lean muscle, making you stronger and giving you that more toned, muscular look.
Letting your body rest is so important to the recovery process. If you don't let your muscles rest properly, you won't see results; unless you want to spend hours upon hours in the gym, which who has time for that these days. That's why HIIT workouts and boot camps have become so popular. It only takes 20-30 minutes to get an effective workout.
Any one of these mistakes could be sabotaging your fitness and keeping you from getting the lean, toned body you've been working for. After all, we put in the work for a reason right? We want to be healthy and fit and we want to see our hard work pay off. Take a good look at what you're eating and how your exercising to make sure you aren't making one of these fitness mistakes.